Red Hot has announced HIV/AIDS benefit album Red Hot + Free and unveiled a new single by SOFI TUKKER and Amadou & Mariam.
---
Red Hot, an organization centered around the fight against HIV/AIDS has looked to the music industry for their latest project to help in the ongoing battle. Influential industry member Bill Coleman stepped up to lead the process and the result is Red Hot + Free, a two-disc album that's due out for release on July 2. Not only will this be a pivotal album in time with the mix of current events, but it also represents the new wave of musical progression and innovation found in each of the artists featured.
Speaking on the upcoming album, Bill Coleman said, "The subject of AIDS and discussing any queer sexuality in popular culture was a provocative stance in 1990. I feel honored to be a part of such a rich legacy. Weaving two things I love so much – music – with direct, in your face presence and activism. To be able to finish a project purposely called Red Hot + Free and include such a powerful tune as 'U Try Livin" during a time when the stark reality of our own mortality has really hit home was kind of a big deal. The irony was not lost on me."
Upon its release, Red Hot + Free will include a flurry of collaborations from artists such as Black Guy White Guy with 808 BEACH and Felix Da Housecat with Chris Trucher for a cut of "Free (Live Your Life)." Additional tracks are set to arrive including Body Language, Kiwi Dreams, Billy Porter, and even a remix of "I Will Survive" by Eric Kupper. It's a mix of both new and old school, making this release one that can be enjoyed by folks of all generations.
The first single to surface came in the form of "U Try Livin' (Pressure)" from Black Guy White Guy and 808 Beach with Anelisa Lamola lending her voice. It keeps up the spirit of the warehouse rave scene that looked to defy racial, political, and ideological divides with its pumping beat and euphoric trumpet lines.
Today, they've kept everyone in a groove with the release of "Mon Cheri" which sees SOFI TUKKER and Amadou & Mariam team up for a certifiable heater. This tune helps show off the global nature of music as it features lyrics sung in Portuguese, Bambara, and French, while bringing a stunning groove for listeners that's backed by emphatic guitars. It's the perfect track to get your body moving to the beat, so stay tuned for the rest of the release to surface!
Check out the lyric video for "Mon Cheri" on YouTube or your preferred platform, and don't forget to pre-save the album on your favorite platform down below.
Watch SOFI TUKKER x Amadou & Mariam – Mon Cheri on YouTube:
---
Red Hot + Free – Tracklist:
Disc 1:
Sofi Tukker and Amadou & Mariam – "Mon Cheri"
Black Guy White Guy x 808 BEACH – "U Try Livin' (Pressure)"
CRICKETS – "Elastic" (808 BEACH Dangerous Power Mix)
Body Language – "Start It Up" (Red Hot Extended)
Allie X – "Super Duper Party People" (Alan Braxe Extended Mix)
Sam Sparro – "Pressure" (RedTop Mix)
Ultra Naté – "Free (Live Your Life)" (Felix Da Housecat x Chris Trucher Remix)
Billy Porter – "Caught In The Middle"
Louis The Child & Foster The People – "Every Color" (Dombresky Remix)
Disc 2
The Aces – "Daydream" (Snakehips Remix)
Cakes da Killa & Proper Villains – "Don Dada" (Honey Dijon & Luke Solomon Extended Alcazar Remix)
Kiwi Dreams – "It's Ovah"
Tituss Burgess ft. Imani Coppola – "Dance M.F." (Red Hot Extended Mix)
Vagabon – "Water Me Down" (Pamcy Remix)
Casey Spooner – "I Love My Problems" (Boys' Shorts Dancefloor Remix)
Gloria Gaynor – "I Will Survive" (Eric Kupper Dub Mix)
Dubesque ft. Amanda Lepore – "Queen" (Club Mix)
Bright Light Bright Light feat. The Illustrious Blacks – "These Dreams" (Red Hot Extended Mix)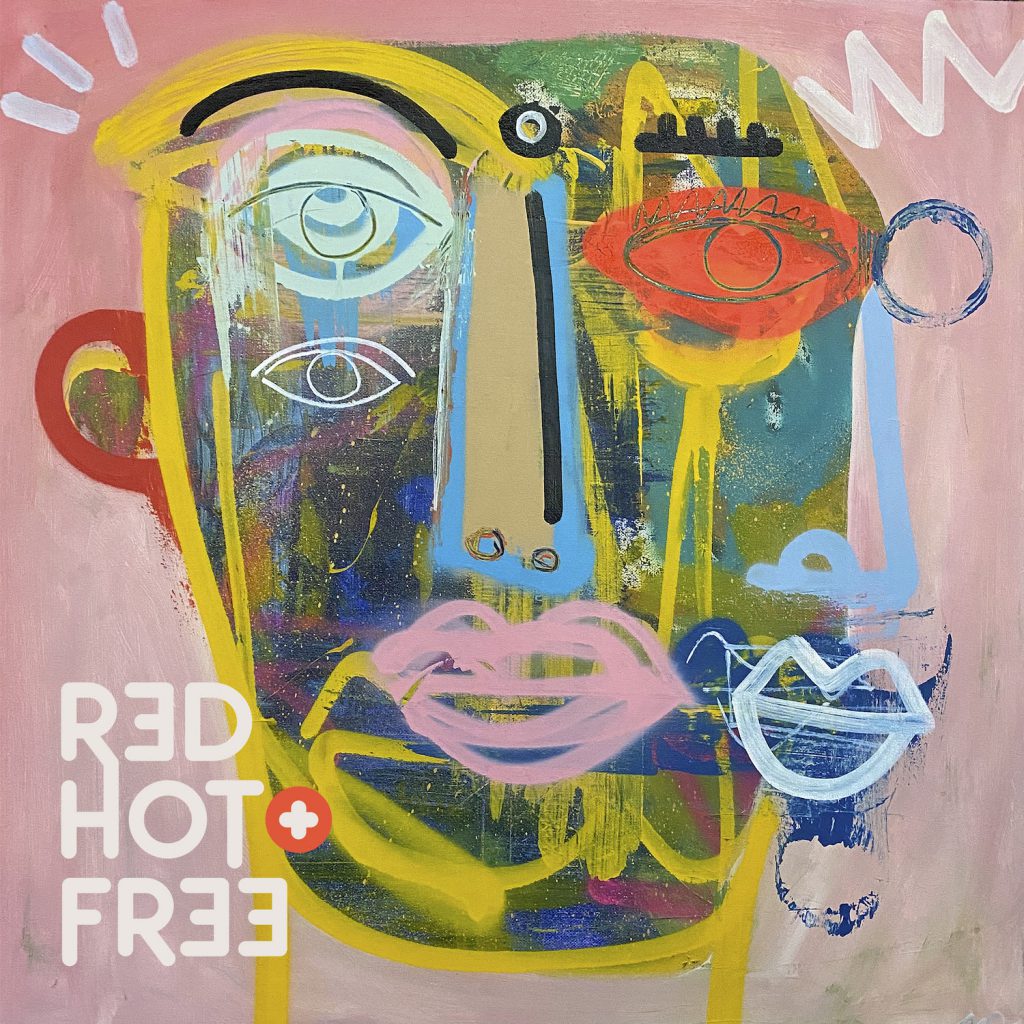 ---
Follow Red Hot on Social Media: