Dubstep artist Conrank rolls out a gritty, rock-n-roll flair in his track, "Psych Out," along with news that his second album is due out this fall.
---
This year has been a jam-packed plethora of new releases from dubstep artists and Conrank has further added to that by delivering some absolute heaters for the fans the past couple of months. Known for expanding across multiple different styles and creating his own flair to each track, he has made a longtime presence in the industry as a pioneer for hip-hop-infused dubstep. Following previous releases "Bonfire" and "Mind State," the UK/Shanghai-based producer delivers a brand new track "Psych Out," on Circus Records.
There's one thing for certain when listening to this new tune from Conrank, he didn't leave any weak elements hanging around because "Psych Out" is full-on energy from start to finish. The opening bassline picks up a sneaky groove, introducing the heavily percussive elements that build up the massive energy and pairs nicely with the heavy, gritty rock-n-roll elements that he blends in throughout.
The supersonic guitar riffs hold a place as the drop, tying in an alternative feel to the overall production that sticks out to other comparable releases from Conrank these past few years. We can only imagine that this song played live would receive a no-holds-barred rock out from the crowd (possibly at his set at Sunset Music Festival in Tampa this weekend).
In addition to new singles, he's also officially hinted at a second full-length LP release coming from the producer this fall! He has also hinted at more collaborations being released soon on Twitter, including one from the rising star Wreckno. If there's one artist to keep tabs on this year, it's most definitely Conrank, so keep your ears locked to his releases.
Listen to "Psych Out" on Spotify or your favorite platform, stay tuned for his second album that's due up for release this fall, and let us know what you think in the comments!
Stream Conrank – Psych Out on Spotify:
---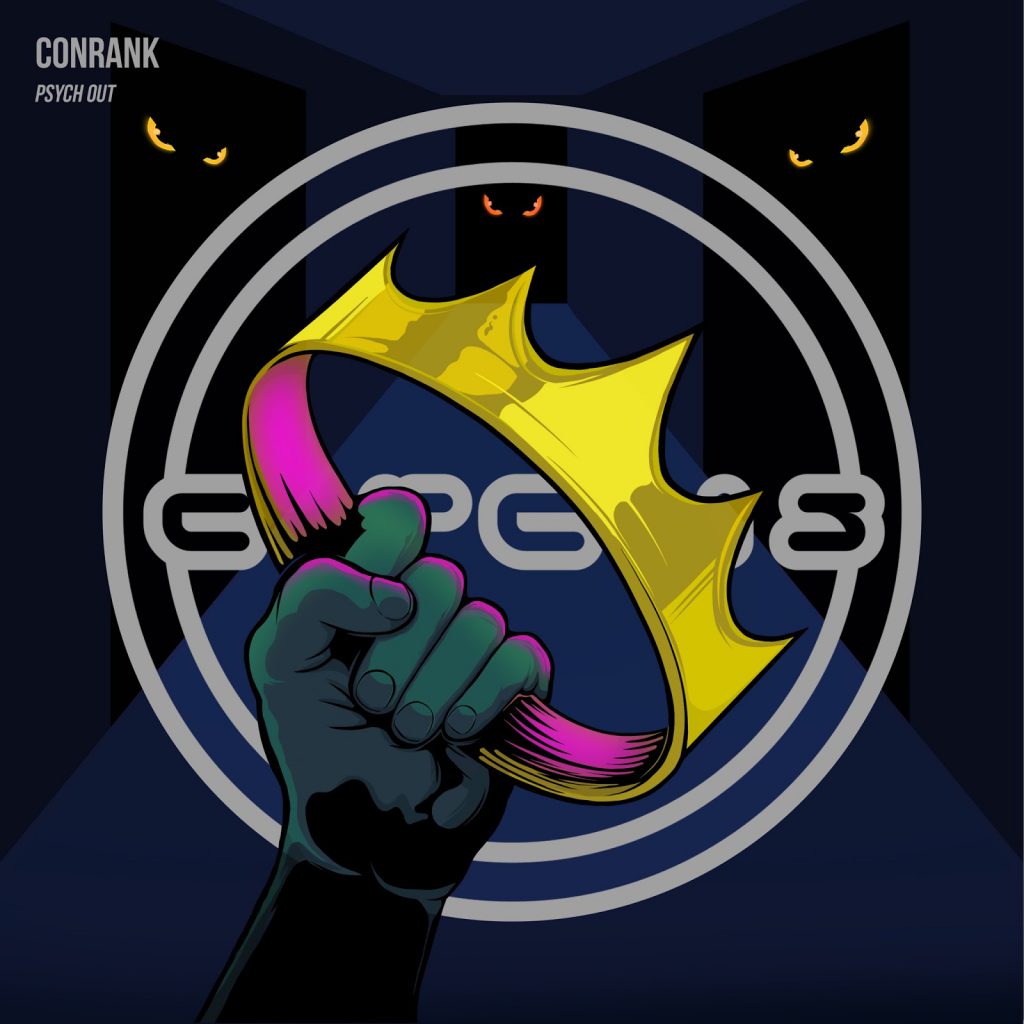 ---
Follow Conrank on Social Media:
Website | Facebook | Twitter | Instagram | SoundCloud