Melodic House & Techno producer AlexC. unveils emotion-fueled beats on the three-track Storyteller EP – out now on POLYPTYCH.
---
Over the last year, Italian producer, AlexC. has become a rising star that is pumping the gas pedal to earn his title in the scene with a number of releases on Reload Records, Bullfinch Records, and Egothermia. His soundscapes have opened the minds of others by inspiring a new spin for progressive house and techno listeners to groove through unprecedented times while setting a virtual stage on YouTube with his Warehouse Live Session that kept people together during the lockdown.
Now, with 2021 in full swing AlexC. has looked to POLYPTYCH for the latest EP in his discography, Storyteller. And you'll want to get your headphones ready because these melodic tunes will take you on a deep, emotional journey into the world of this fresh artist's creation.
The first chapter begins by building the anticipation with the progressive sounds on "Apnea." The track's sustained bassline is layered with ominous arpeggios as the synths evoke a sense of wonder and curiosity of what's to come for anyone who listens. As you plummet into the depths of the song, soft strings arrive soon after to increase the mysterious nature and offer up momentary reflection.
Up next, the powerful "Storyteller" delivers knowledge, patience, and strength as it vocalizes to the listener "I want to tell you a story", shortly after almost in a poetic whisper asks the listeners to "close your eyes." The tempo awakens as the listener accepts and releases into the groove. The tune is a melodic response in the ears of the listener as the narrator guides the journey onto the final track of the release.
Finishing the journey off in the subconscious mind, "Looking For A Way Through" invites listeners to ponder. The tantalizing high octaves of leading synths add shrilling emotion that makes the hairs stand up straight on the skin. Then, the even snares guide listeners back to the ground as the track tapers off and offer a steadfast balance with gentle bass as it comes to a close.
Listen to the Storyteller EP on Spotify or your preferred music platform and let AlexC. take you on a narrative through his soundscapes.
Stream AlexC. – Storyteller EP on Spotify:
---
AlexC. – Storyteller EP – Tracklist:
Apnea
Storyteller
Looking For A Way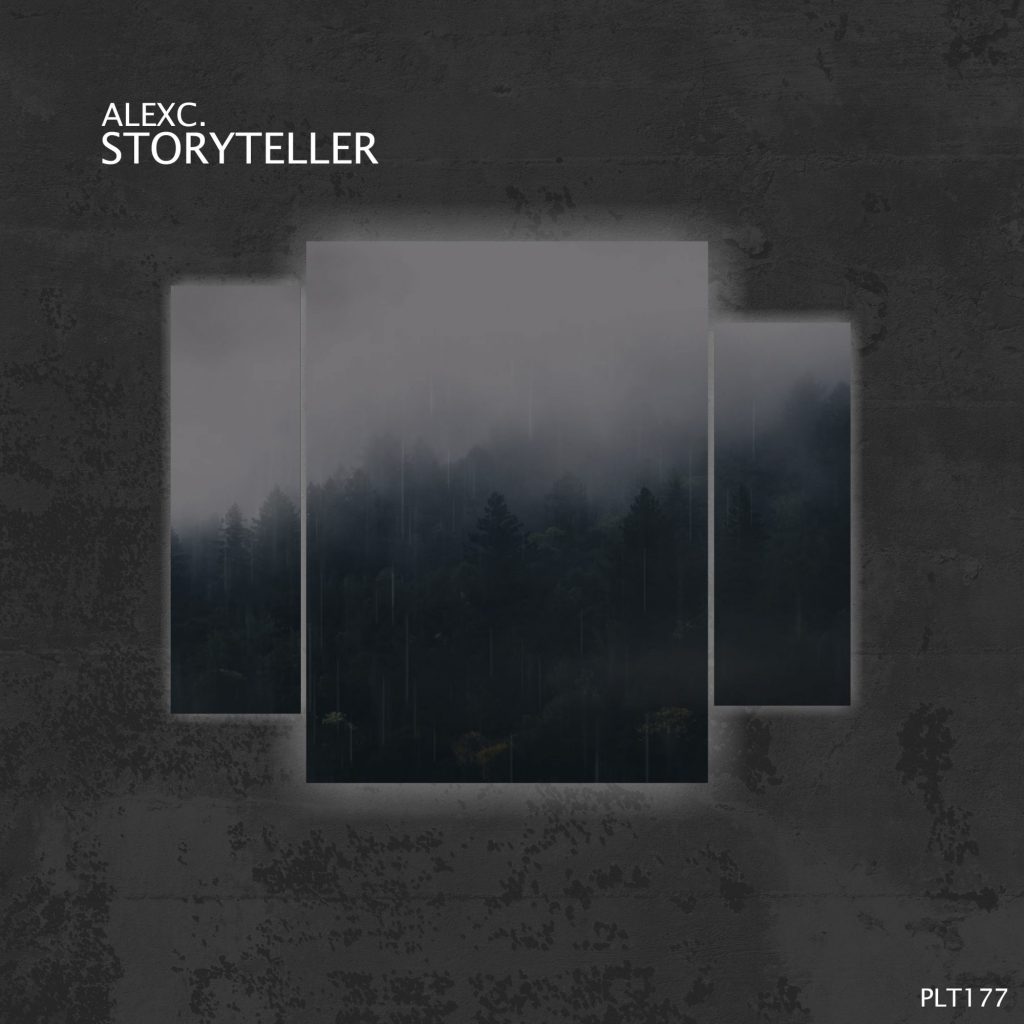 ---
Follow AlexC. on Social Media:
Facebook | Instagram | SoundCloud | YouTube