Felix Jaehn and Cheat Codes join forces to tell a story with the lyric video for their latest single, "I Just Wanna," out now via Universal Music.
---
Over the years, Cheat Codes and Felix Jaehn have displayed their immense abilities both in the studio and with live performances around the world. Riding the wave of their standout releases this year that include Cheat Codes' recent flurry of singles and Felix Jaehn's LGBTQIA+ anthem "No Therapy," they've now put their minds together to bring their fans "I Just Wanna."
Out now for your listening pleasure, "I Just Wanna" is a tune dominated by uplifting house beat that's dripping with warm synths. To truly take the track to the next level, they looked to London-based singer/songwriter Bow Anderson to lend her sultry voice as she sings about falling in love. Relatable for anyone who has experienced the honeymoon phase of a relationship, the lyric video paired with the release tells the story of two young lovers who are exploring their newfound connection to each other.
The video begins with snippets of candid moments between the two lovers, and the mood is set right off the bat for a romantic live-look into their relationship and a normal day for the two. The couple exchanges innocent playful touches throughout the video as spend time together at home and run around town in a state of pure bliss. As the lyrics scroll through the bottom of the screen like subtitles to a movie, viewers can sit back and soak in their journey as the song acts as a soundtrack to their life.
Watch the music video for the tune below, stream or purchase "I Just Wanna" on your favorite platform, and let us know what your thoughts are in the comments!
Watch Felix Jaehn, Cheat Codes – I Just Wanna Feat. Bow Anderson on YouTube:
---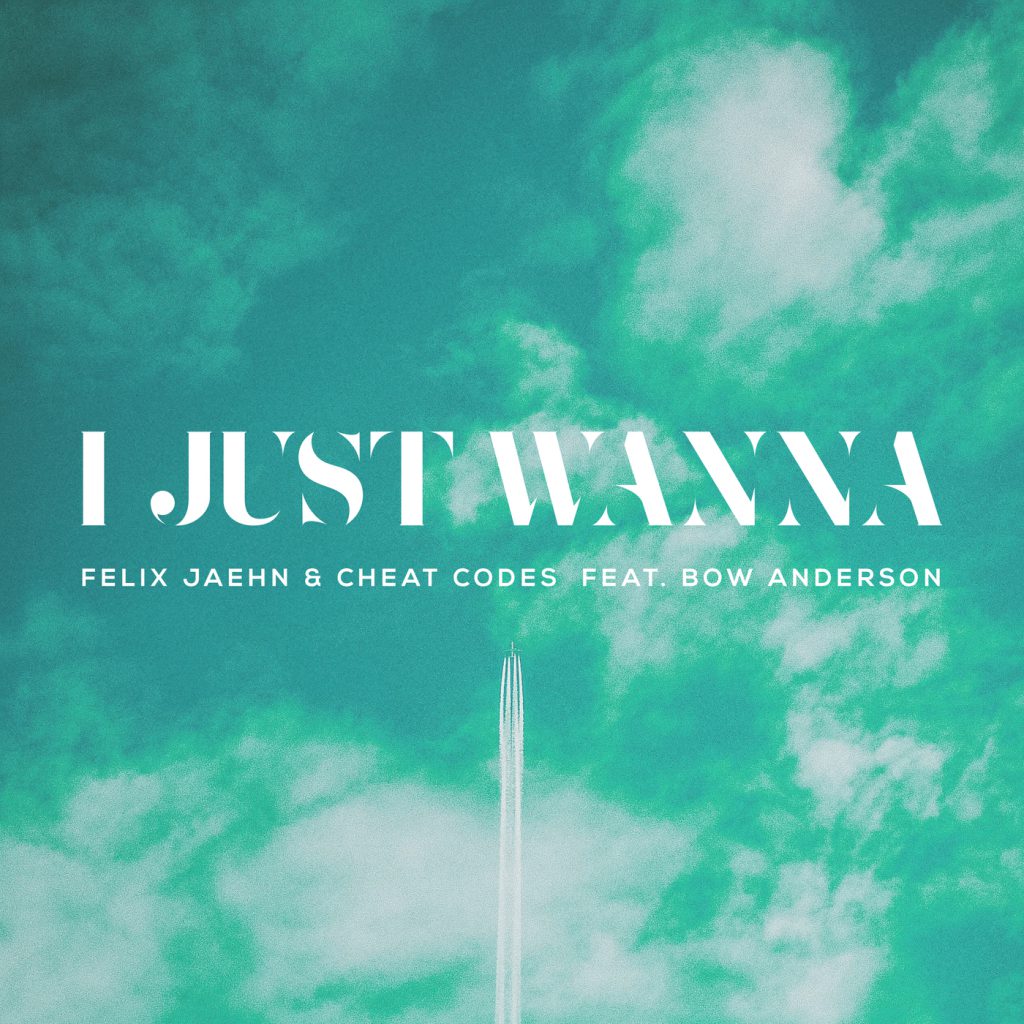 ---
Follow Cheat Codes on Social Media:
Website | Facebook | Twitter | Instagram | SoundCloud | YouTube
Follow Felix Jaehn on Social Media:
Website | Facebook | Twitter | Instagram | SoundCloud