After the release of his remix of Above & Beyond and Armin van Buuren's "Show Me Love," Sander van Doorn stopped by for a quick chat.
---
Since stepping onto the scene, Sander van Doorn has become one of the most beloved and recognized artists with his growing discography and legendary performances around the world. As a producer, he constantly reinvents his sound by blending genres and experimenting with various styles, while his skills behind the decks leave his fans captivated as they soak in his stunning tracks.
Albums such as Supernaturalistic and Eleve11 helped further prove his mastery in the studio, while more recently he's leaned into his trance-driven Purple Haze alias with fantastic albums like SPECTRVM. More recent releases, like "One Love" and "Like This" with Frontliner have shown that Sander van Doorn truly has no boundaries with his sound as he explored the reaches of hard dance and psytrance as well. And with further growth of the scene in mind, he's helped usher in a bevy of talented artists on his label, DOORN Records, over the years.
In 2020, Sander Van Doorn kept busy with a series of releases that included "Feels Like Summer," "I Dream," and "Temper Temper," while also hosting his Identity radio show. And the new year has been sublime for his fans as well with singles such as "What You Want" and "Golden" with Blondfire helping guide them to a state of electronic bliss.
Now, he's delivered another masterful remix for his faithful following as he's put his spin on Above & Beyond and Armin van Buuren's "Show Me Love." Out now on Armada Music, this fresh cut of the tune amps ups the energy with pulsating beats and dramatic bass. Looking to dive deeper into the process of making this remix and more, we jumped at the opportunity to catch up with him, so check out the track on your favorite platform and read on for the conversation!
Listen to "Show Me Love" (Sander van Doorn Remix) on Spotify
---
Thanks for taking the time to chat with us today! You recently released a highly anticipated remix of Above & Beyond and Armin van Buuren's huge hit, "Show Me Love." What led you to put your spin on the tune? Can you talk about the process you went through to put your special touch on it?
Well, they reached to me and asked if I could do a remix, and immediately I was enthusiastic! When I remix a track I always want to keep the most important things intact. I really wanted to base the track on the vocal and because it's called 'Show Me Love', I got inspired by the same title by Robin S. So, I used an organ synth in the break down as a basis to build a new melody on top.
You also released "What You Want" earlier this month and "Golden" with Blondfire to kick off 2021. Can you share what the story is behind these two tunes? How did you come to work with Blondfire?
She sent out her vocal and when I heard it I was stunned. I really wanted to work with her and create something amazing! I wanted to create a positive vibe with this track, something we all needed at that time, and obviously still do. 'What You Want' is a whole lot different than "Golden." [Laughs] It's a club track, and hopefully I can play it somewhere very soon!
Back in February you also unveiled your Splice sample pack for other producers to utilize in their own productions. What spurred on the idea to create this, and how did you go about choosing which sounds and samples you added into the pack itself?
I wanted to create a pack that would help producers in the process of creating an idea. Sometimes it's quite handy to have a certain sound or loop that can get you inspired. I've used a lot of sounds from my older projects like Riff, Direct Dizko, and King Of My Castle, and also created a lot of new sounds and loops crossing different genres.
Aside from your own releases, you've also helped foster other artists like Promise Land, Mark Roma, and FADERX on Doorn Records. When you're digging through demos to sign to the label, what makes one stand out to you the most and eager to sign it?
A track really needs to have its own identity. It needs to be new, refreshing, and be trending. For the track itself, it needs to have a good build-up, storytelling, break, and a massive drop.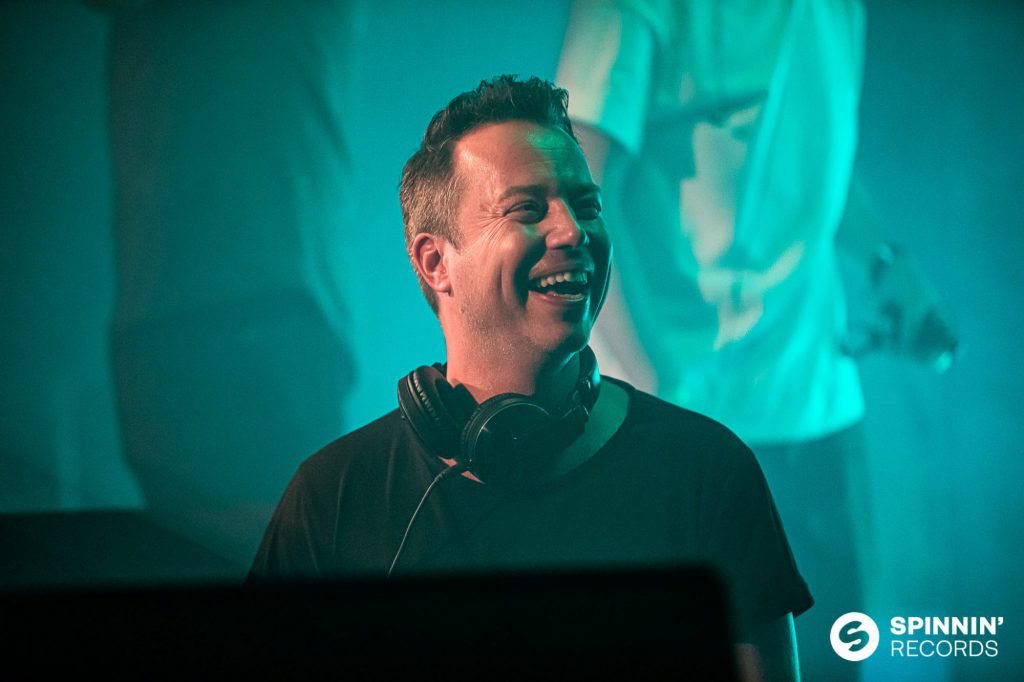 If you could give three pieces of advice to aspiring producers who are looking to make their break in the scene, what would they be?
Try to find your own style, your own identity.
Stay close to yourself.
And practice, practice, practice – don't give up.
Throughout your career you've experienced so many different phases of dance music and the festival scene as a whole. Is there anything you miss from the early days when you had just set off on your journey that isn't around today?
Well, all the phases are amazing and fit to their own specific time. At this point, I miss everything. [Laughs] I just wanna go to a party and play my music for a crowd. But when I started my career, everything was new for everyone. It wasn't that professional like how it is these days, but it didn't matter. [Laughs] Everyone just wanted to party.
Last year proved to be one of the most difficult ones that we've experienced in our lifetimes. How have you been able to stay active and mentally healthy during this time? Additionally, what has your experience been like taking on dad duties over the course of the pandemic as well?
Yeah, it was good to be home that much and see our daughter growing up. This is something I would have missed if this all didn't happen. Besides the family time, I had a lot of studio time, I produced a lot of tracks, but I really miss playing and can't wait to do so somewhere!
With 2021 well on its way and a lot of time to make up for after last year, what goals do you have for the coming months?
There are a lot of new tracks coming up and hopefully I can do some shows in the summer!
---
Follow Sander Van Doorn on Social Media:
Website | Facebook | Twitter | Instagram | SoundCloud | YouTube