Returning with his lo-fi spirit, and a little twist, Past Palms brings us the heavenly sounding (and heavenly named) Empyrean EP.
---
When we were first introduced to Past Palms just before the pandemic started, he described his style as "lo-fi music to water your plants to." Intrigued, we dove in and found a soothing, ambient soundscape that serves as a lovely backdrop to so many potentially mundane experiences. With the new Empyrean EP, he continues this theme but also broadens it as well. At least one song on the EP brings a bit of a twist; one we didn't know we wanted, but now can't listen without it.
The word Empyrean has its origins in ancient cosmologies and refers to "the place in the highest heaven," which is occupied by the element of fire. Past Palms has always had a focus on the natural elements, so the naming of this EP seems perfectly aligned. Where the previously released Vernal EP represents the changing of seasons, Empyrean feels like the transverse between earth and the heavens.
Empyrean is out now and can be purchased or streamed from your platform of choice. So give it a spin and read on for the complete review!
Stream Past Palms – Empyrean EP on Spotify:
---
In true Past Palms style, Empyrean opens with a beautiful natural soundscape before layering the melodies in.
The EP opens with "Endlessly," which itself opens harmonically as gentle rain and harpsichord strings fall from the heavens above. The volume and intensity of the strings increase as other tones are brought in, with a crescendo highlighted by what seems to be an East Asian string instrument. It brings me back to some time I spent at a Buddhist temple on Mount Koya in Japan. Just as that memory is taking form in my mind's eye, Past Palms drops in a chanting vocal that truly cements me to a time and place that only exists in my memory.
That first track so beautifully sets the stage for "Dragon Tree" as the former ends on a deeper, bassier note that the latter picks up in earnest. If ever a Past Palms song had a driving bassline, this is the one. Downtempo, ambient bass, to be sure, but bass nonetheless. While it seems like a bit of a departure for Past Palms, the rest of the track aligns beautifully – strings, ethereal vocals, organic sounds – all carried on that beautiful bassliine.
Speaking about the track Past Palms said, "it was actually one of those tracks that I thought would just be a beat to hang on the hard drive until the right sync opportunity came up. But a friend encouraged me to include it on the EP, and I ended up really coming around to it." And quite frankly, we're glad he did!
The East Asian theme continues in "Cloudbloom" with percussion rhythms and another chanting vocal line. The percussion rules the day on this track, but it's gentle and guiding rather than heavy and beating. There's also a subtle reverb that unsettles the otherwise consistent rhythm – a welcome little gift that's truly lovely. The track takes a hard turn near the end as we are returned to the rainfall and a clap of thunder to give us yet another little surprise.
Now we get to the title track and the peak of the EP's theme as we rise into "Empyrean."
Ancient strings open "Empyrean" and take us to the steady beat that comes in a little later. It's hard to tell if the beat carries the melody or vice versa – the lightly synthesized instrumentals and flowing vocals are so captivating! If you listen closely, you can also hear minor elements from previous tracks repeated in the background. Recalling these elements so naturally really pulls the release together as more than a collection of songs. There's also a moment in the final third of the track that pulls you up from your seat as you are introduced to a fleeting moment where you could conceivably touch Empyrean for yourself.
Previously released "Tropics" is up next, and I can see why this was chosen as an early release. The song itself has some popular elements that make it a natural single – but while there's that feel to this track, it isn't simply pandering to a pop audience, either. The rhythm is driving, but the bass is subdued, with lots of organic percussion sounds thrown into the mix. Add in the vocal flows, and it's got all the signature Past Palms elements that make his work unique.
We end the journey with "Flowerbed," and there is a definite feeling of spring awakening here, making this a perfect track to be enjoying as we conclude the month of April showers and move into May flowers. Maybe I'm reading this too literally, but I love the idea of "Flowerbed" being the track of spring gardening. This song is gentle but persistent, driving but restrained, ethereal yet completely grounded.
With each new release, Past Palms manages to build upon his successes of the last while showing growth and the addition of new abilities. It's as if he's building a mountain, and we're slowly getting the chance to climb it as it is being built. Hopefully you enjoy the journey as much as I have so far!
---
Past Palms – Empyrean EP – Tracklist:
Endlessly
Dragon Tree
Cloudbloom
Empyrean
Tropics
Flowerbed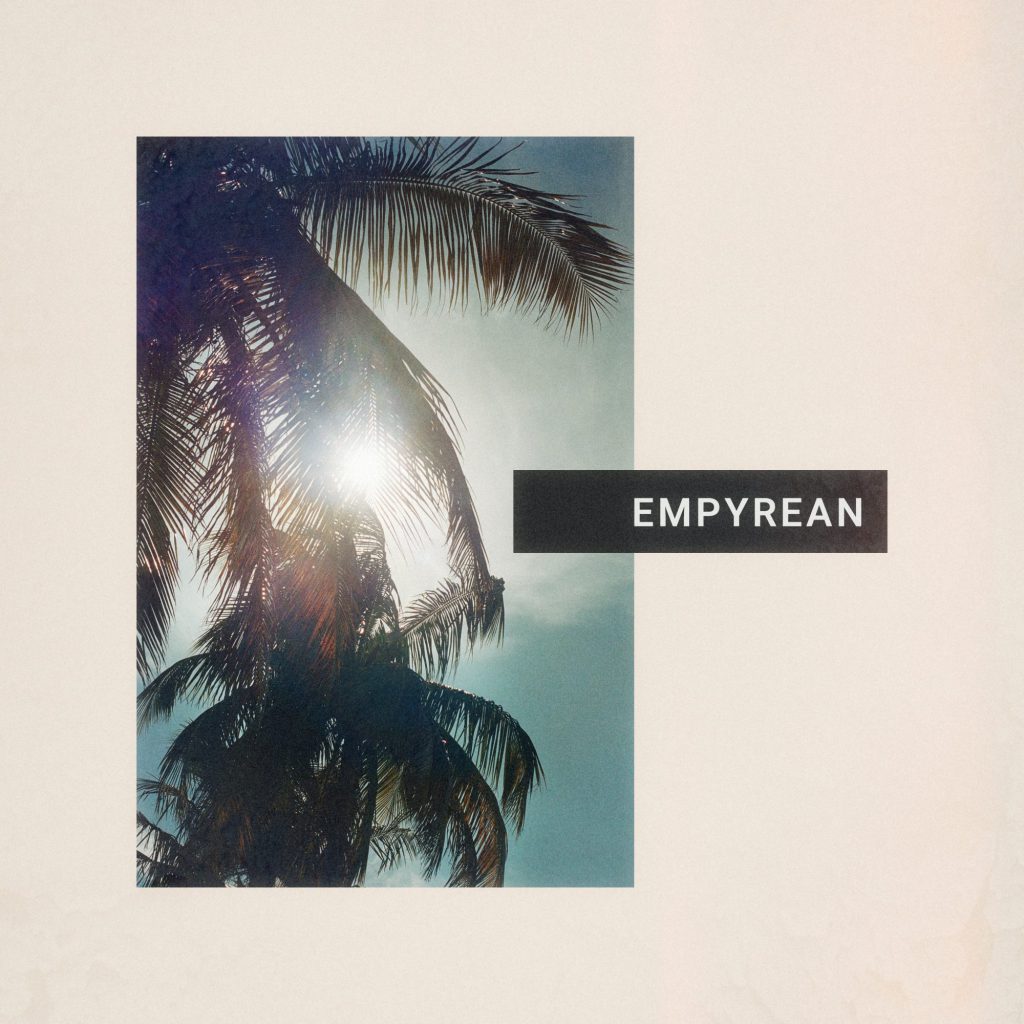 ---
Connect with Past Palms on Social Media:
Facebook | Twitter | Instagram | SoundCloud