Late June shows everyone how beautiful life can be when they slow down to appreciate the little things in life on the Standing Still EP.
---
Late June is an artist to watch because his ability to so brilliantly compose ethereal tunes that are emotional, memory-evoking, and mesmerizing to his listeners is something to be admired. He transforms and transports listeners into a place where you are reminded that music is not just meant to be heard but to feel. And to add more layers to the soundscapes Late June creates, his passion for photography also lends a helping hand as he provides a genuine look into his soul both sonically and visually.
Along with his overflowing empathy through his craft, Late June has been very transparent about his unexplainable neurological condition called synesthesia (I would refer to this as a gift, not a condition) – where stimulation of one sensory or cognitive pathway (ex: Hearing) leads to automatic, involuntary experience in a second sensory or cognitive pathway (such as vision). This condition is actually very common, and artists such as Billie Eilish and Finneas also have it.
The newest release from Late June, Standing Still, is an ode to the time he spent during quarantine. Although he was overwhelmed with feelings of isolation, he could see the positives in it all – slowing down to enjoy most of the things that pass us by as we're constantly waiting for the next best thing. Late June knew he was not alone in this experience, and the EP feels almost like a peek into his head, it's personal, empathetic, and ethereal to behold.
Ready to soak up some emotions? Check out Late June's Standing Still EP on Spotify or your favorite platform, and read on for a deeper look at this release!
Stream Late June – Standing Still EP on Spotify:
---
Late June kicks off the Standing Still EP with "Beautiful Morning," a joyful, upbeat track to get the vibes going.
The first track off the Standing Still EP, "Beautiful Morning," is welcoming and inviting. It transports listeners and emotes the feelings of waking up in the morning, not having to worry or rush to do anything. It's both upbeat and peaceful.
"Driveway" arrives next and sees Late June team up with Courtney Drummey. This is a track that gives you all the butterflies and stirs up emotions with insanely beautiful vocals paired with gorgeous lyrics. It evokes the feeling of connection in the smallest ways, like getting closer and closer to the person you love and want most. The thoughtful lyrics make you want to hug someone and hold them close – or reminisce on someone you wish were here with you.
The title track off the EP, "Standing Still," is intimate with its ambient, yet upbeat elements. It begins with a feeling of jitters and unrest that slowly evolves into a soundscape filled with peace and awareness that wraps you up into a cozy, warm, sentimental blanket. And the next tune, "Mist," is the perfect follow-up that continues the theme of appreciating what is going on around you and within you.
The thought-provoking EP comes to a close with its final track "Limits."
Late June brings listeners to the end of this musical journey with the final track, "Limits." It's the perfect send-off for this curated EP that will leave a lasting impression and make you revisit it over and over again. Overall, the entire release that Late June created is brilliant and well-orchestrated from beginning to end. He's a magical artist with a story to tell and an outlet for you to feel every spectrum of emotion that you need to soak in. So, great job, Late June. You nailed it!
---
Late June – Standing Still – Tracklist:
Beautiful Morning
Driveway ft. Courtney Drummey
Standing Still
Mist
Limits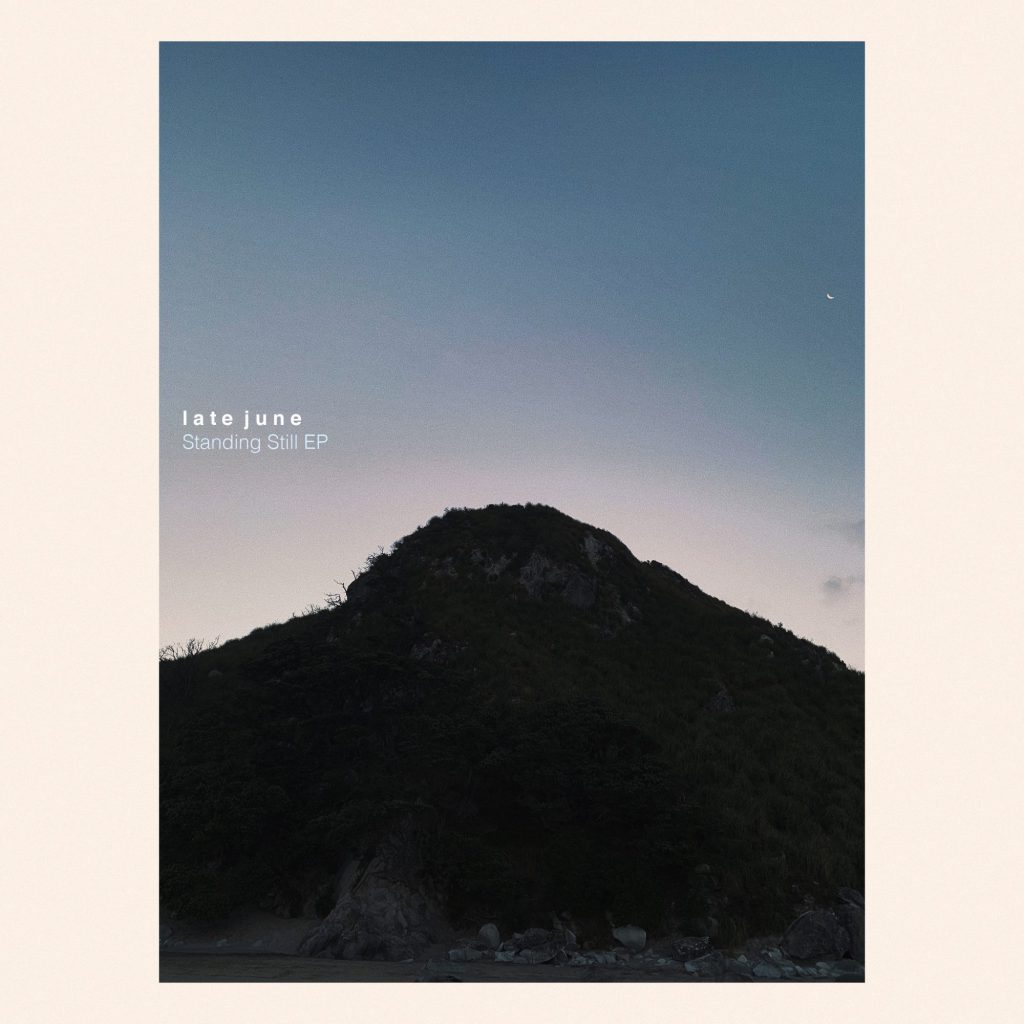 ---
Follow Late June on Social Media:
Website | Facebook | Twitter | Instagram | SoundCloud | YouTube