After months of burning anticipation, Billie Eilish has officially released her 14-track debut album, When We All Fall Asleep, Where Do We Go? and it's everything we didn't know we needed. 
---
Everyone knows me as being an avid lover of all things bass music, specifically heavy dubstep, riddim, and experimental bass. Most of the time, I spend my days with my headphones at top volume, blasting Excision's Lost Lands mixes or one of my numerous bass playlists on SoundCloud. But if there's one artist who I feel the deepest emotional and mental connection to, it's Billie Eilish. Every delicate harmony and haunting lyric penetrates my soul like no other, and ever since her don't smile at me days I've been in awe of how such a young artist has been able to manifest my deepest, darkest feelings into beautiful auditory creations.
When it was first announced that Billie would be releasing her debut album When We All Fall Asleep, Where Do We Go?, I truly didn't know what to think. I knew there was no way I could be emotionally prepared for a full collection of Billie's thoughts and feelings weaved into song, and I was right. At midnight, I got the notification that the full album was finally released. It took me a while before I could ready myself enough press play, but once I did, I was consumed by a whirlwind of blinding emotion.
When We All Fall Asleep, Where Do We Go? is a dark yet illuminating accumulation of everyone's innermost thoughts and demons. It's the highest of highs, deafening lows, heartache, and long-awaited salvation, all in one. Featuring production and creative influence from her brother Finneas O'Connell, each song weaves an impeccable story extracted from the deepest crevices of the soul.
Stream or download When We All Fall Asleep, Where Do We Go? on your favorite platform today and read on for a full track-by-track review of the album!
Listen to Billie Eilish – When We All Fall Asleep, Where Do We Go? on Spotify:
---
The album begins with the plastic clicking and slurping of Billie removing her Invisalign, a comedic and lighthearted introduction that juxtaposes the rest of the collection.
There's little that can make me as happy as Billie Eilish's laugh makes me, so the 13-second opener "!!!!!!!" does a great job of lifting my spirits before I can hear her sing the first note. "I have taken out my Invisalign and this is the album," Billie says, followed by an outburst of genuine laughter from her and Finneas. It eases swiftly into the first real song of the album, "bad guy". With a groovy bassline and staccato vocalization, Billie boasts about her undeniable prowess and oozes bad bitch energy. The playfulness of the tune halts before descending in a seductive wash of heavy bass and whispered lyrics, ending with Billie repeating "I'm a bad guy" in hushed undertones.
Up next is "xanny", where Billie unapologetically confronts the harsh reality of Xanax abuse.
What I love the most about Billie Eilish is how she sings about the topics no one wants to talk about. "xanny" is comprised of drawn-out vocals and lethargic basslines backed by fuzzy feedback, mimicking the effects of Xanax. The song details Billie's thoughts on the drug, and how she doesn't understand why anyone would want to consume something that makes them feel so lifeless. Billie herself spoke on "xanny", explaining that while she has never done drugs, the message of the song is less "don't do drugs," and more "be safe." "I don't want my friends to die anymore," she said.
The fourth listed track on the album is "you should see me in a crown," an empowering track that was dropped prior to the full When We All Fall Asleep, Where Do We Go? release.
A stark contrast to some of her previous works such as "idontwannabeyouanymore" and "lovely", "you should see me in a crown" follows the badass and self-assured trend of "copycat" and "bad guy". With crushing reverb and glitchy audio, this track is a straight-up spine-tingler. The music video features Billie with an ornate crown covered in spiders atop her head. A tarantula crawls out of her mouth as she remains unfazed, eyes unmoving as she stares menacingly into the camera. I can't help but feel like the most confident woman alive listening to this tune!
Up next is "all the good girls go to hell", a tune with a sort of Amy Winehouse feel and dark jazziness that I can't get enough of. Billie plays with the ideologies of religion in this one, entertaining the intricate crossovers of Heaven and Hell. Billie has been accused before of being a member of the Illuminati, which I believe is an accusation she toys with in this specific track. Murmuring the lyrics "my Lucifer is lonely," "all the good girls go to hell" is a cheeky tune that you're bound to enjoy no matter how you interpret it.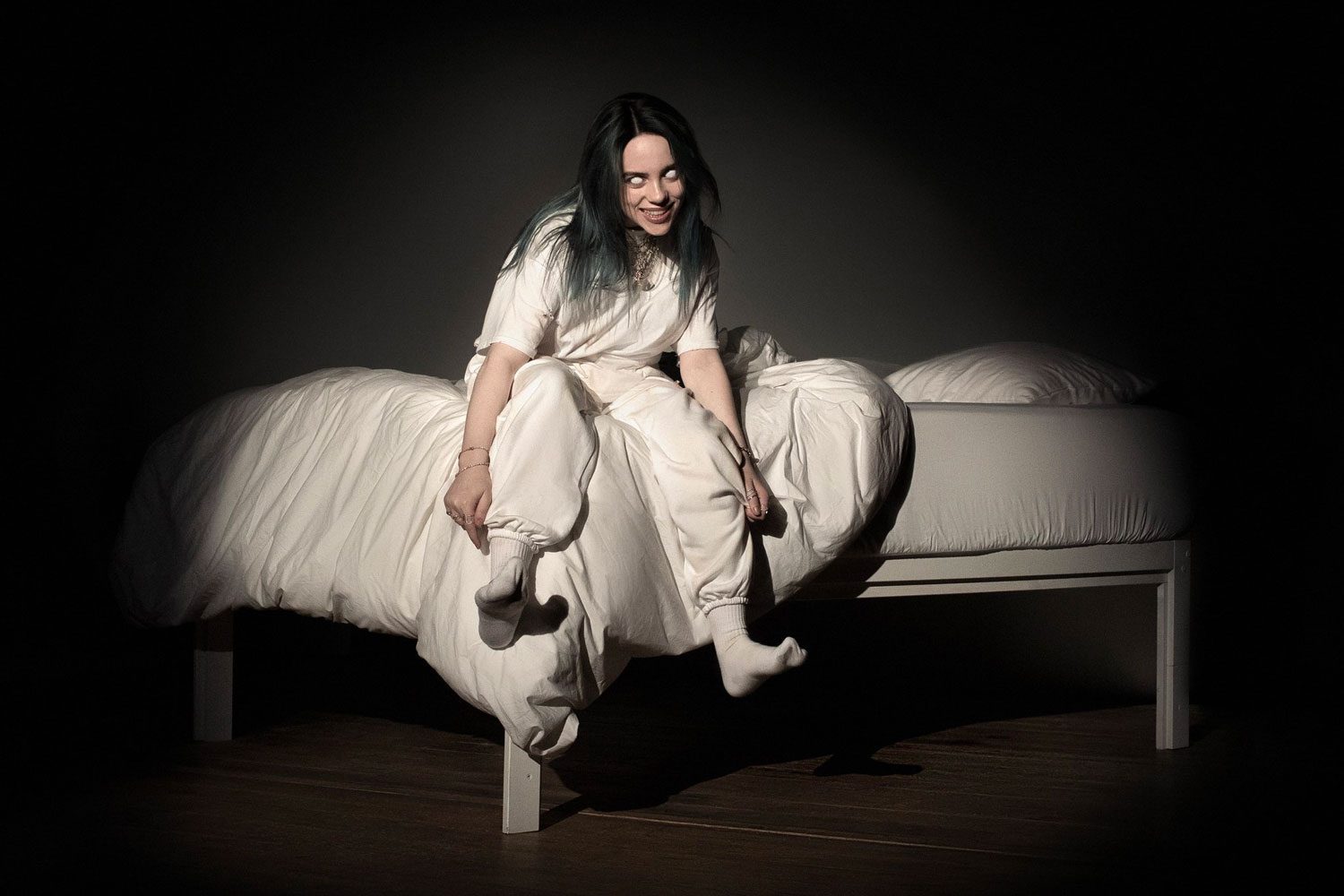 The sixth track is "wish you were gay", a strangely uplifting yet saddening serenade about unreciprocated love.
"wish you were gay" was released shortly before the full reveal of When We All Fall Asleep, Where Do We Go? but it is still one of my favorite songs on the album for so many reasons. For one, we all know the dreadful feeling of unrequited love, and it's a feeling I know all too well. In the song, Billie says how she doesn't want to believe that there's anything wrong with her – other than that she's the wrong sexual orientation for the guy she loves. A sultry bassline and feather-light vocals intertwine to create a sing-songy lullaby as she strategically counts down the reasons this is so hard for her: "Ten fingers tearing out my hair, nine times you never made it there, I ate alone at seven, you were six minutes away."
Perhaps one of the saddest and most heartfelt songs I've ever heard, "when the party's over" comes in at the halfway mark on the album.
There are few songs that make me cry every time I listen to them, but "when the party's over" is one of them. With minimalistic piano and painful voice cracks, "when the party's over" describes an inevitable distance being formed between Billie and her lover. Though the tone of the song is sad, there's a sense of bitterness in the lyrics. The music video depicts Billie sitting in all-white clothing as she downs a glass of inky black liquid. She stares at the camera, fighting back tears as the black goo drips out of her eyes and mouth, staining her clothes.
This is one of the reasons why Billie Eilish will remain one of my favorite artists: there's a sense of complexity to her that's balanced with a muted simplicity. There's simultaneously so much yet so little going on in each of her music videos and songs. Somehow, she manages to encompass everything I feel, as if her music is a window to my own soul. It's painfully real and close to home, and there's nothing like it.
Up next is "8", another tune that follows the sentiment of "wish you were gay" and details a lover overlooking her presence.
We've all felt invisible at some point in our lives, and this chirpy tune laden with vocal alteration and sensual humming brings that feeling to life. With the strum of a ukulele playing delicately in the background, "8" seems to be the painful sequel to "wish you were gay", building once more off that feeling of loving someone who will never return the sentiment.
"my strange addiction" comes in as the ninth track of When We All Fall Asleep, Where Do We Go? and includes a snippet of the hit TV show, The Office. The song appears to be about being consumed by someone who is no good for her. With a sizzling pop of bass and a clap of percussion, "my strange addiction" is a seductive tale of a dysfunctional relationship.
"bury a friend" follows suit, an ominous track with lurking basslines and haunting lyrics.
As one of the darkest tracks Billie has ever released, "bury a friend" tells a story of the relationship between Billie and dark entity that consumes her. The song is thought to be inspired by a terrifying episode of sleep paralysis Billie shared on her Instagram story. In the music video, gloved hands snatch and grab at Billie's hair and face before stabbing a multitude of syringes into her bare back. Throughout the entirety of the video, Billie's eyes are completely black as she staggers down dimly lit hallways and creeps under beds, becoming the monster she details.
"ilomilo" softly transitions in from "bury a friend" with digitalized chirps and beeps. The song is named after a 2010 puzzle game of the same name. In her "Hot Ones" interview, Billie talks about the game's characters "ilo" and "milo," and the only objective is to reunite the two. There's no prize to be won other than the two characters embracing one another, happy to be with each other again. Billie's voice softens and breaks slightly as the song progresses. Just like in the game, there is a fear of separation and unforeseen distance that Billie illustrates. Billie has lost several close friends, one of them being XXXTentacion, and this song shows just how scared humans are of being separated from the ones they love.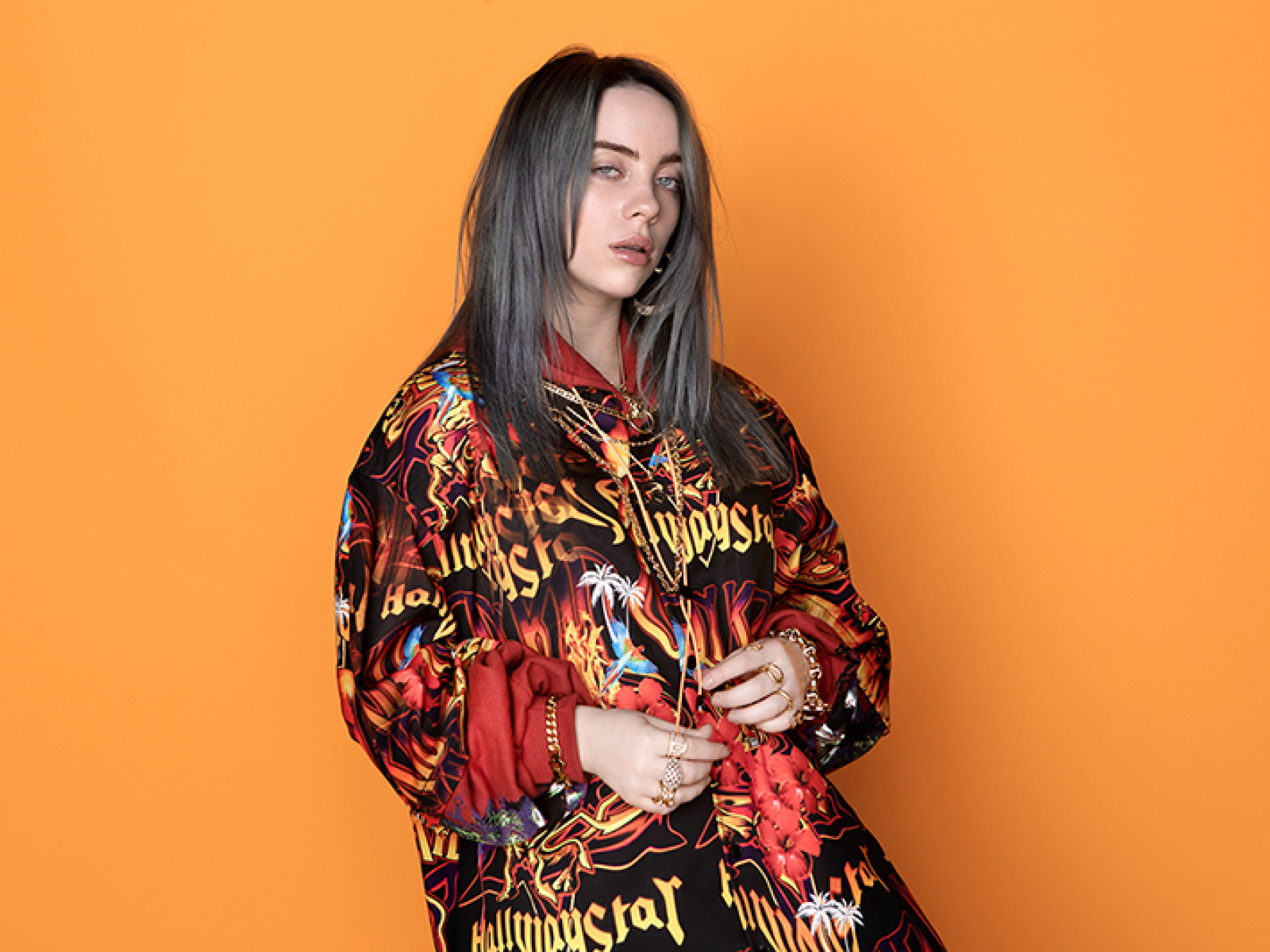 Up next is "listen before i go", where Billie tells a lover this will be the last time they can listen to her before she ends her own life.
Billie has been very transparent about her mental struggles since the very beginning, and it's something that I deeply appreciate her for. The mental health of artists is something that I'm insanely passionate about recognizing, preserving, and bettering. Over the years, we have lost so many great artists to the grips of poor mental health, worsened by the stress of the industry and demands placed on them by fans, managers, and themselves.
With Billie Eilish being so close in age to myself, it's heartbreaking to see someone so young and so talented fall victim to the same thoughts I've been painfully subjected to over the course of the years. At the same time, it's strangely comforting to know that I'm not the only one and that there's someone who is bringing their struggles to light.
I don't want to say much about "listen before i go" because there isn't much I can say that will do it justice. From the bottom of my heart, I hope Billie, as well as anyone else who feels in any way similarly, can find some sort of peace. Please be there for your friends and family, and even random strangers. If anything, this song made it sadly evident that so many people are hurting so deeply and believe they have no way of ending that pain other than taking their own lives. Please be there for someone today.
The second to last track on When We All Fall Asleep, Where Do We Go? is "i love you". Featuring subtle vocal harmonies from Finneas, the song details a complicated stage in a relationship.
Paired with the gentle strum of a guitar and minimalistic production, "i love you" puts into song every complicated feeling I've faced in my relationships. Billie's velvety crooning tells a story of being unwillingly vulnerable and loving someone without wanting to. This is undoubtedly one of my favorite songs on the album because of how hard it hits home.
Lastly is "goodbye", an accumulation of lyrics from each of the previous 13 songs on the album. It's a beautifully crafted outro that manages to capture the emotion each song emits – from the shaky confidence of "wish you were gay" to the genuine concern of "xanny", each uttered syllable burns with unrelenting feeling, making this the perfect ending for a perfect album.
When We All Fall Asleep, Where Do We Go? is more than just another album by another artist.
It is a painful reflection of flaws, of troubling thoughts and inner demons, of aching doubts and shattering heartaches. But it is also a promise of something better, a summoning of strength you never knew you had, feeling and accepting love you didn't think you were capable of or deserved. In just 14 songs, Billie manifested each and every single one of our emotions to the fullest extent. We felt each pitfall, each blinding high, each angry outburst and each stumbling confusion.
Deservingly so, When We All Fall Asleep, Where Do We Go? has been on everyone's radar as one of the most pivotal albums of 2019, and possibly of our generation. Excitement doesn't begin to describe what I feel in regards to Billie and Finneas growing and developing in more ways than I thought possible. I am unbelievably proud of both of them for creating something that is already so precious to so many people. From the bottom of my heart, all I have to say is: thank you.
---
Connect with Billie Eilish on Social Media: