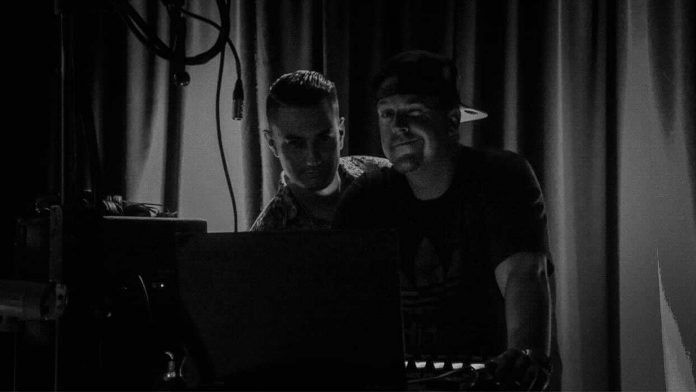 Ronnie Lopez and Mitchell Blakemore, the dynamic duo behind Tampa's Disco Lemonade, swung by to talk about their origin, weekly events, and more.
---
When first meeting on Groove Cruise in 2015, Disco Lemonade founders Ronnie Lopez and Mitchell Blakemore had no idea that in five years' time, they would create a company that would serve as one of the staples in Tampa's house music scene. It wasn't until both attending Okeechobee 2020 that the idea for a party series that didn't need a headliner to be successful, became reality.
Today, the Disco Lemonade Presents Attic parties have grown to feature varying local talent from all over Florida, including House Keepers' artist MEEN who played their debut party in June of 2020, Dead Space, and MASF, just to name a few, as well as some notable names like Cristian Balcazar and John Summit. They also regularly partner with Groove Cruise, the festival that brought the two together, and the Sundown Sound crew to co-host larger-scale events, like Space Carnival that is set to happen this Saturday.
And if that's not enough to quench your thirst, Ronnie also hosts a Disco Lemonade radio show once a month that features the hottest sounds in house and techno from some of the most talented selectors in the scene. To date, the show has hosted local names like Richard Hunt, Vinsolo, and Disco Lemonade co-brain himself Ronnie Lopez, as well as notable artists like Solardo.
Ahead of their jam-packed weekend of exciting events, Mitchell and Ronnie swung by to chat in detail about where the idea for Disco Lemonade came from, their vision and what's to come in the near future. Take a listen to their most recent episode of Disco Lemonade Radio with local artist Vinsolo while you read on for the full interview.
Stream Disco Lemonade Radio 006 featuring Vinsolo on SoundCloud:
---
Hey Mitchell and Ronnie. Thanks for taking the time to chat with us today about Disco Lemonade. Before jumping into where the exciting direction the company is heading, tell us a bit about where the two of you met and how the idea for this came to be.
Mitchell: So, funny story…. It was circa 2015. We will do the readers a favor and spare some of the more ridiculous details. Ronnie and I first officially met on Groove Cruise when we were sailing into Jamaica while Cocodrills were serving up a clinic on sunrise sets. It was quite an epic experience, to say the least.
I had come up with a concept for the brand while on a vacation in Pensacola at a PennyWise concert in October of 2019. Fast forward to Okeechobee 2020, Ronnie and I made that vision come to life while hanging out with some of our favorite homies and my brothers the House Keepers boys. Compliments to Zack Lawrence for hosting us on the Veza Sur bus all weekend and showing all the love!
What was the specific vision you had when first created the company? Were there any specific goals you guys had set when you initially kicked things off? 
M: The vision was simple. Throw a party built around a brand that didn't require a mainstream headliner to have a consistently good party in Ybor City. I wanted to create a brand that people felt good about, take care of the community around me, do proper business and eliminate the negativity and separation that has been rampant in our local scene. Basically, I wanted to work with everyone.
As far as the Tampa scene goes, the Disco Lemonade crew hosts the city's most notable house and techno parties with impressive names while also partnering with Groove Cruise and Sundown Sound to put on killer events. I'm sure getting to that point was a lot of hard work, especially for a small team. Can you guys talk about the process it took to get Disco Lemonade where it is today? 
M: I think the secret to the sauce is myself and Ronnie's journey leading up to the inception of this project. Ronnie has been a quality DJ and producer in the Central and South Florida scene for some time and has been my go-to long before the inception of Disco Lemonade.
As for myself, I have been a laser light tech since 2014, and being in a position to work with some of the most impressive teams in the industry at a high level for so many years has opened up an endless amount of relationships and opportunity, as well as giving me a perspective and host of knowledge that a lot of the people in my position don't possess. I think of the organic reach we receive because of those pieces allowed us an opportunity to build while still staying relatively small in the grand scheme of things.
Speaking of your events, it looks like there's a couple big ones coming up, including Solid Grooves' Reelow & Rendher on Friday and Space Carnival on Saturday, that will play host to names like Gene Farris, Roger Sanchez and more. Tell me a little bit about the Space Carnival event. For instance, will there be rides & activities like the name suggests? 
Ronnie: Yes there will be a number of unique additions including a dj dunk tank for charity, stilt walkers, contortionists, and tons of other surprises on top of insane festival-style production courtesy of Guerilla Sound and Production. Definitely one of our biggest events to date partnered with our friends Andrew Cicale and Dylan Gracie who run Sundown Sounds along with our family over at Groove Cruise.
Piggy backing off of my previous question, in the current state of the pandemic, with some being vaccinated and others not, tell me about the plans for the event regarding any specific COVID-19 safety precautions that are planned to be in place. 
M: The plan is to keep a pulse on the state of everything, maintain consistency at the door with temperature checks, keep a limited capacity at all venues being utilized indoors, but ultimately allow people the freedom to choose to be happy. With the world starting to return to normal we still want to be cautious and do everything we can to host a safe party. We simply ask people to stay home if they are not feeling well or aren't comfortable yet with a full-scale event.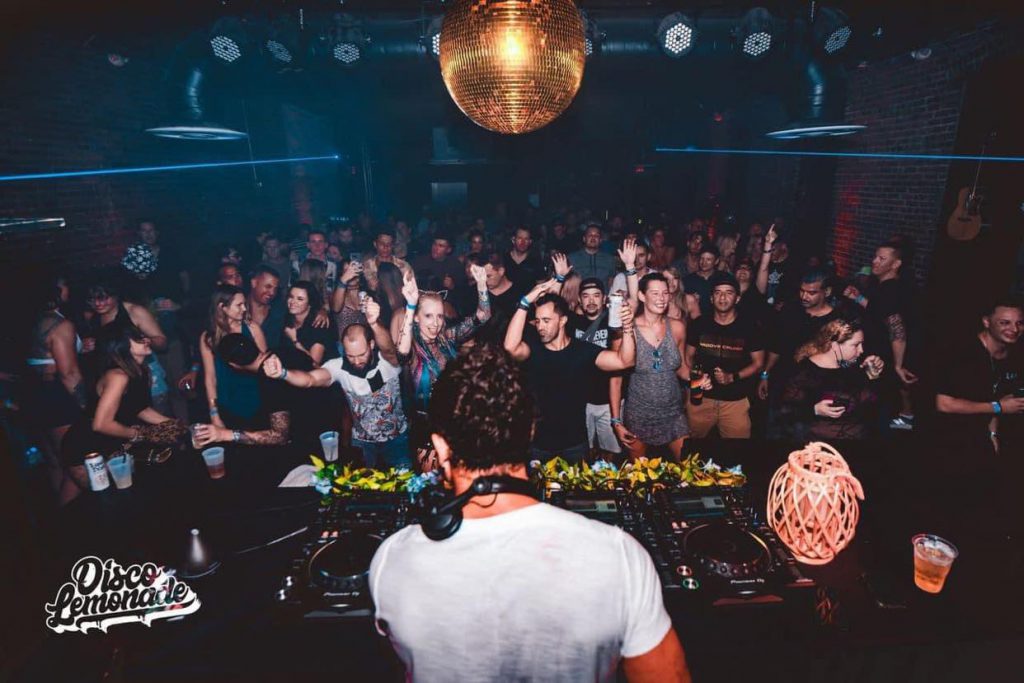 While on the topic of the pandemic, obviously COVID had a drastic impact on the dance music scene, hitting some harder than others. Did the team over at Disco Lemonade feel the effects of 2020, either negatively or positively?  
M: Well it was strange times for us because we really started working on the branding for the project just a few months before COVID happened so having a space to operate responsibly through the pandemic allowed us to find our lane and create an identity by booking all our favorite regional heavy hitters such as Meen, Too Heavy Crew, Galo, the entire Disco Lemonade lineup, and MASF to name a few. We were able to give these guys a great platform to showcase a lot of the music they have been working hard on through the madness in a market they hadn't played in much or at all and that was the real win.
I noticed while scrolling through the Disco Lemonade SoundCloud that you guys host a radio series, where notable names like Solardo have appeared as a guest. Ronnie, you even have an episode, which is absolute fire by the way! Do you guys have plans to keep the radio show going? If so, what are the top three artists you guys would like to have play on the show? 
R: We definitely have a big list of artists we would love to see involved but ultimately our shortlist includes Sacha Robotti, Anthony Attalla (who is a close friend of Mitchell's), MEEN, Galo, Cut n Sew, Ben Sterling, and a couple of other heavy hitters we will keep under wraps, as we are still working on some big bookings that are hush hush at the moment.
When I spoke with you guys previously, there were some exciting plans in the works for the very near future for the Disco Lemonade crew. Did you want to elaborate on what's to come in the next year for you guys? 
M&R: Starting our record label is definitely a high priority as we feel that the brand has a ton of opportunity for different styles of music that can fit the Disco Lemonade vision as we prepare to roll out the next phase of this project. We are continuously in contact with a number of other companies in the southeast as we are working on an arsenal of summer/fall bookings right now. Specifically, we have Reelo and Rhender on Friday, Space Carnival Saturday, Anthony Attalla on May 28 in Tampa, and a handful of other bookings contracted and waiting for scheduled announcements that it'll be coming to light very soon.
Ronnie, this one's just for you. You're actually a producer as well, on top of being a successful event curator. I saw your latest track "Levitate," which dropped on Crossworld Records yesterday, received a lot of support. That's huge! Congrats. Tell me a little bit about where the inspiration for the track came from, the process behind making it and whatever else you'd like to add about your project.    
R: So after Okee last year I came back extremely inspired. I was and still do listen to a lot of Lee Burridge/All Day I Dream style of music. I really love the big basslines and driving percussion that supports a melodic, daydreamy sort of vibe. I had been working on a really groovy bassline for a while and found an amazing sample that really just brought the whole track to life.
I held on to the track for a while and was then introduced to Crossworld Records out of the UK by a friend of mine Chris Roberts who is the A/R for the label and was blown away by their music collection. Luckily they picked up the track and the rest is history! The track as of April 28 is currently sitting at #66 on the Beatport Minimal/Deep Tech charts and seems to still be climbing so I'm extremely grateful and excited about that! If anyone wants to check it out and or support the track here is the link!
Well guys, that's all I have. I really appreciate your time. Is there anything at all that I didn't touch on that you would like readers to know about Disco Lemonade, Ronnie Lopez or the music scene in Tampa? 
M: Well first we would like to just say thank you to everyone that has supported this project thus far. It really means the world to us. Keep on the lookout for future shows and huge partnerships as we roll into festival season. There's a lot of exciting stuff on the horizon. Cheers!
---
Follow Disco Lemonade on Social Media: