deadmau5 announced that he's headed to Colorado this November to throw a spectacular edition of Day of the deadmau5 at Red Rocks.
---
As one of the true legends in the electronic music scene, deadmau5 has consistently delighted his fans with a seemingly constant stream of shows and releases, all while fostering new talent on mau5trap and hau5trap as well. Now after the release of his latest tune, "Hypnocurrency," that saw him team up with REZZ, and a flurry of NFTs as well, he's gifted the Horde with another announcement – a Day of the deadmau5 weekend at Red Rocks.
Seeing deadmau5 at a venue as beautiful as the Red Rocks is truly a magical experience as the renowned open-air amphitheater is one of the top venues to visit on the planet. And he won't just be taking the stage for not just one, but two nights of fun under the stars on November 4-5. While limited details have surfaced about who will be joining him for the show, we do know that he'll be playing an extended set on the first night, while the second one will feature two sets, one as deadmau5 and the other as TESTPILOT.
Related: Can't make it to Colorado? Don't worry. You can still catch the Day of the deadmau5 weekend in Miami to celebrate your Halloween with Moar Ghosts 'n' Stuff!
With all that the past year has thrown our way, it's exciting to know that events like this are the light at a very, very long tunnel. In this case, the light at the end is none other than deadmau5's epic lights and helmet waiting to greet us after we've been patiently waiting for live music events to return.
Tickets go on sale Friday, April 30 at 10:00 AM MT via his website. Make sure to set your reminders – because this event WILL sell out fast, and the last thing you want to deal with is some serious FOMO!
---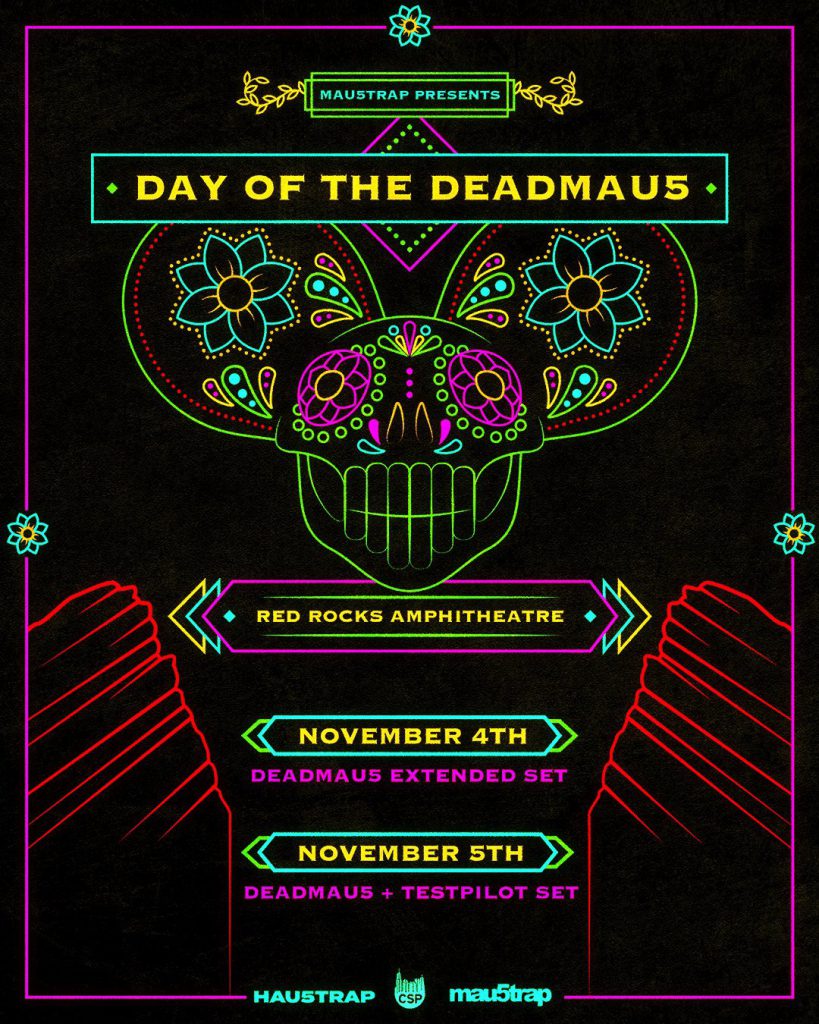 ---
Follow deadmau5 on Social Media:
Website | Facebook | Twitter | Instagram | SoundCloud