After a stunning edition of Second Sky in 2019, Porter Robinson has announced that his festival will return this September!
---
The electronic music scene was buzzing when Porter Robinson announced that he would be teaming up with Goldenvoice to create his very own festival, Second Sky. While the original plan was to host it on a single day, they quickly added a second day into the mix to meet the demand of his thriving fanbase – and both during and after the festival it became one of the most talked about events in 2019.
Fans craved more but hopes for the festival's return in 2020 were dashed due to the ongoing pandemic, instead, Porter Robinson transitioned it to a virtual event called Secret Sky to keep his fans satiated. This carried on into 2021 as well, with the second edition landing just after the release of his latest album Nurture. Now with the magical moments from that showcase fresh on the minds of everyone, the return of Second Sky has been unveiled with an anticipated return on September 18-19, 2021.
Related: Wondering what the experience was like at Second Sky Festival in 2019? Check out our review of how it all went down to get a taste!
While limited details have surfaced about the upcoming edition of Second Sky, we know that it will be moving from its original home in Oakland to Cesar E. Chavez Park in Berkley, California. It will also be an 18+ show with doors at 12pm PT, and if the show isn't safe to host in September, they also have backup dates planned for May 14-15, 2022 (so mark those on your calendar, just in case).
Other crucial information such as ticket prices and the lineup still remains a mystery but more will surely surface in the coming weeks. The pre-sale is set to begin on May 5 which will unveil part of the missing details. But as for the lineup, if you look at the past edition of Second Sky and the two more recent Secret Skys, you can safely bet that it will be a highly curated show featuring hand-picked talent from Porter himself.
Tickets for Second Sky 2021 go on sale Wednesday, May 5 at 10am PT. Pre-register now for access to that initial sale and stay tuned for more details by RSVPing to the event on Facebook. Let us know if you plan to attend in the comments!
---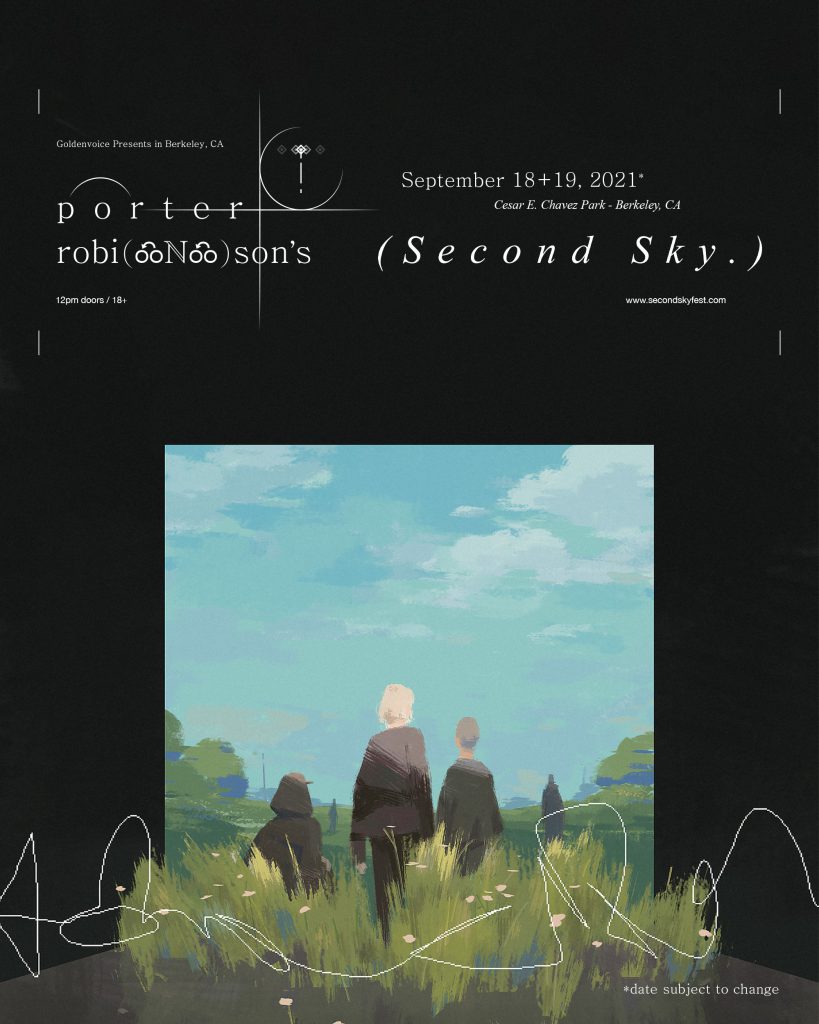 ---
Connect with Porter Robinson:
Website | Facebook | Twitter | Instagram | SoundCloud
Connect with Second Sky Music Festival on Social Media: