Barbosa and his imprint Heist Mode are off to a rocking start in 2021 with a massive, debut compilation that features 25 immersive techno tunes.
---
Canadian artist Barbosa is looking to shake up the techno scene in a big way this year after already making a name for himself with some stunners in his discography. But instead of solely focusing on his own career he's looked to shine a light on the thriving underground scene with his freshly minted imprint Heist Mode. First surfacing in 2020 as a home for Baustek's "You," Barbosa looked to mark this new era and showcase the sounds that will permeate the label with its debut compilation as well.
Out now for the listening pleasure of techno heads near and far, Heist Mode Vol. 1 achieves that goal and more by offering up a whopping 25 tracks of booming beats, raw energy, and dark soundscapes to explore. In fact, the moment you press play on this compilation you'll be wondering if you've been thrown directly into the middle of a rave as "Android," the lead track from Barbosa dominates the mind.
While each track brings something fresh to the table, the artists featured also put the fact that techno is a global phenomenon on full display. Artists like Rhyot and Nailbiter offer their unique sounds from Canada on "Aphelion" and "Redline," while Cespedes shows that Miami is a techno haven with "Distance." But North America isn't the only stop on this world tour, as PVR takes listeners on a trip to Argentina for "Stages" and Germany gets some representation as well with FÜÜLROD's smasher of a tune dubbed "Mecha Jump." Suffice to say, if you're looking to take a techno trip, this is the compilation for you.
Barbosa has something special brewing within the techno scene, and the future is bright for both him and his growing imprint. Listen to the immersive techno soundscapes on Heist Mode Vol. 1 on Spotify or purchase the entire compilation on Beatport, and let us know which tune stood out the most to you in the comments!
Stream Heist Mode Vol. 1 on Spotify:
---
Heist Mode Vol. 1 – Tracklist:
Barbosa – Android
Overture – Uncertain Future
Rhyot – Aphelion
Nailbiter – Redline
Decoder – Tribulations
forseti – Cursed Moonstone
Ragdolltk – Doll Box
PVR – Stages
alice.km, Madi Dangerously – Rummage the Stars
James Blvck – A Forgotten Place
Sonarwalk – Pebkac
Devil is a Bottom – Thigh Gap
JM2.0 – Manhunt
Aahan – Away
Cespedes – Distance
FÜÜLROD – Mecha Jump
Rafael Khan – Lack of Oxygen
Programma 101 – MS2000R
Ghostisback – TNT
Cykx – Save Me
D4N – OCE4N EYES
Floor Force One – Haka
Chris Waldt – Degradation of Self
Chris Rubbra – Control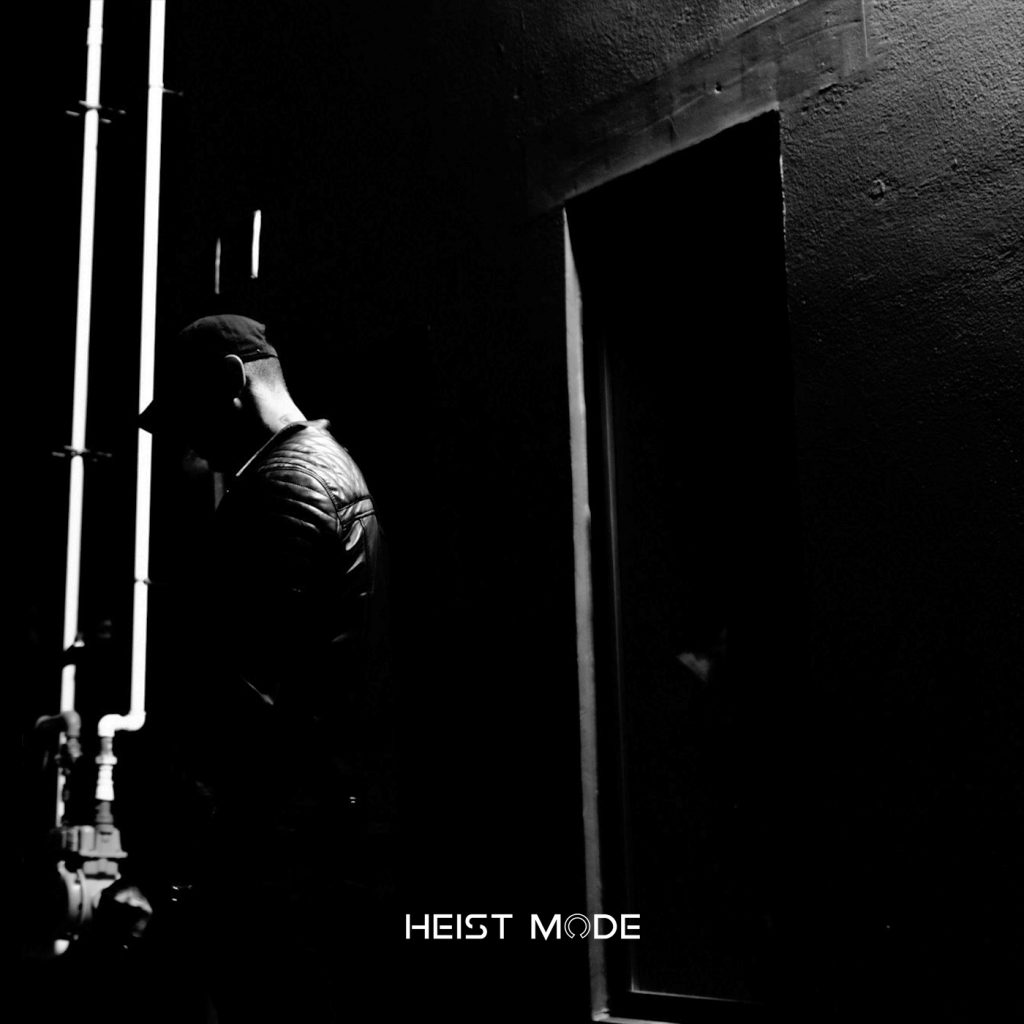 ---
Follow Heist Mode on Social Media:
Facebook | Twitter | Instagram | SoundCloud | Bandcamp