Infrasound is bringing the heat for their family reunion this year with artists like EPROM, Truth, and Of The Trees on the lineup.
---
There are some festivals that are known for bringing the heat from the underground, one being Infrasound. Fans have eagerly awaited the return of one of their favorite festivals that's set to take place in August, but today, they announced the details for their Family Reunion on June 10-12 to satiate everyone. And to add even more excitement, they released their lineup for this year's festivities as well.
Infrasound is known for bringing the heat with their lineups, and this year is no different with EPROM, Truth, and Of The Trees sitting atop the bill. Other artists included on the bill are VEIL, NotLö, Ternion Sound, Mr. Bill, A Hundred Drums, and many more. The talent they have brought together is incredible and this family reunion is going to be one for the books – for those who can attend you are certainly in for a treat.
Following suit from other festivals taking place this year, Infrasound will be a limited capacity of 25%. Just like previous years, though, camping will be the same with Harmony Park Car Camping passes and a limited number of RV spots will be available as well. More details on tickets, camping passes, and more can be found on the festival's website.
Tickets go on sale this Monday, April 26 at 10 am CST via Eventbrite. This event is limited capacity and with a lineup like that, it's sure to sell out fast, so grab them while they're hot!
---
Infrasound Family Reunion 2021 Lineup: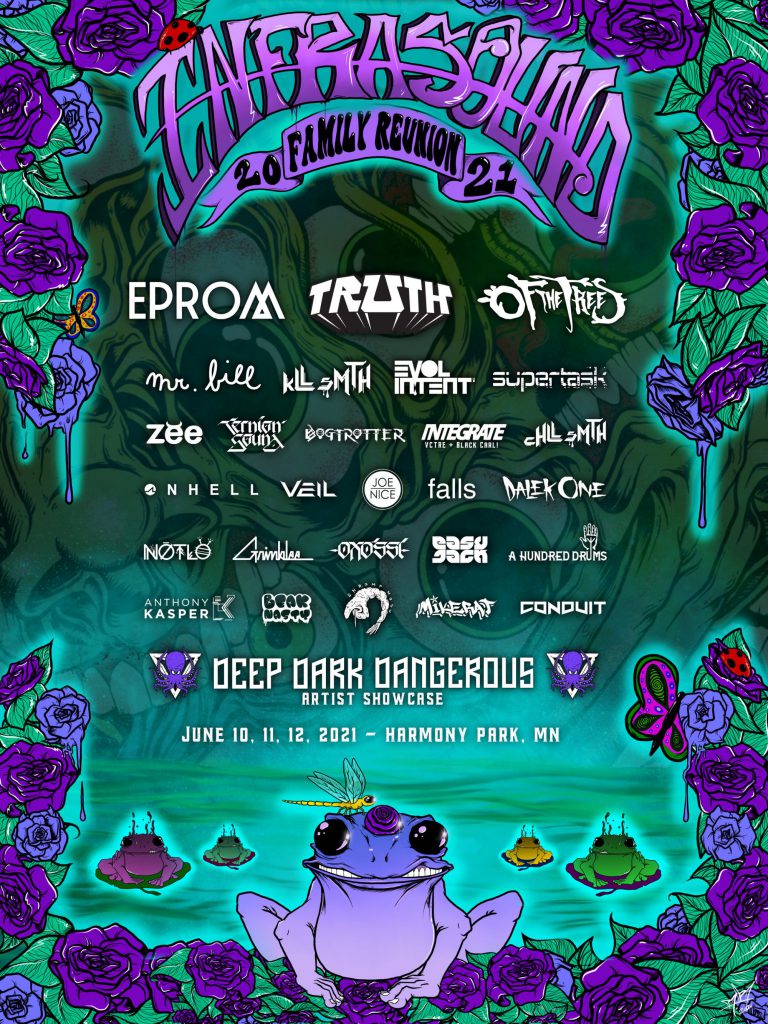 ---
Infrasound Family Reunion 2021 – Lineup By Artist:
Eprom
Truth
Of The Trees
Mr. Bill
kLL sMTH
Evol Intent
Supertask
Zee
Ternion Sound
Dogtrotter
Integrate (VCTRE + Black Carl)
cHLL sMTH
ONHELL
VEIL
Joe Nice
falls
Dalek One
NotLö
Grimblee
Oxossi
Easy Jack
A Hundred Drums
Anthony Casper
Beak Nasty
Shrimpnose
Mikerat
Conduit
---
Follow Infrasound Music Festival on Social Media: