Four Thirty Two label owner Richy Ahmed sparks hot fire with Jamie Jones as they keep the authenticity bright for their latest release.
---
British producer Richy Ahmed has built up authentic, cutting-edge beats to serve to the ears of house listeners worldwide with his latest collaboration with friend and colleague Jamie Jones as the party ignites for Spring. The pair have made magic as they connect both of their unique blend of sound as they both have worked diligently together on label Hot Creations. Now, Richy Ahmed has a label of his own under Four Thirty Two, and the two join in flames to deliver tracks that are sure to start a sweat when listening.
There is never a better time to unleash More Energy/I Need It than right now. Earlier this year, both artists released heaters to set the tone and their previous live performances further laid the groundwork for what was to come. So, as the world begins to slowly re-open, Richy Ahmed and Jamie Jones are pouring in some beats that will command high-frequency energy and inspire their listeners to return to the dancefloor.
To ignite the first spark, the Jamie Jones edit of "More Energy" draws the listener's attention and is sure to make any house groove a mouthwatering appetizer as they're moved through the track. The organ riff is a flirtatious anchor that grounds the mind while layers of spoken vocals from Richy himself, as he asserts his dominance within the melody and tapers to bright completion. Up next, the energy is cranked up with Richy Ahmed's own edit. Rivetting hi-hats and snare shake up the heat with 909 drum patterns contrasting with the deep, enticing bassline, and female vox, which makes for a lightning perfection blend.
The album features two remixes from Butch and Ray Mono as well. Butch spins his take first as he offers his spicy melodic, tropical taste for his flavor on the track. The deep submarine chord progressions seal the deal into an excursion that will expand anyone's mind during the voyage as we carried through the end. Lastly, Ray Mono steps to make his heavy impact for a smooth, trendy club cut. The staccato will infuse a jumpstart to the listeners' feet as he guides through the soundscapes with a minimal reverb that glides to a clean finish for the release.
Listen to More Energy/ I Need It on Spotify or on your preferred platform, and let us know what your thoughts are on the latest release from them in the comments!
Stream Richy Ahmed & Jamie Jones – More Energy/I Need It on Spotify:
---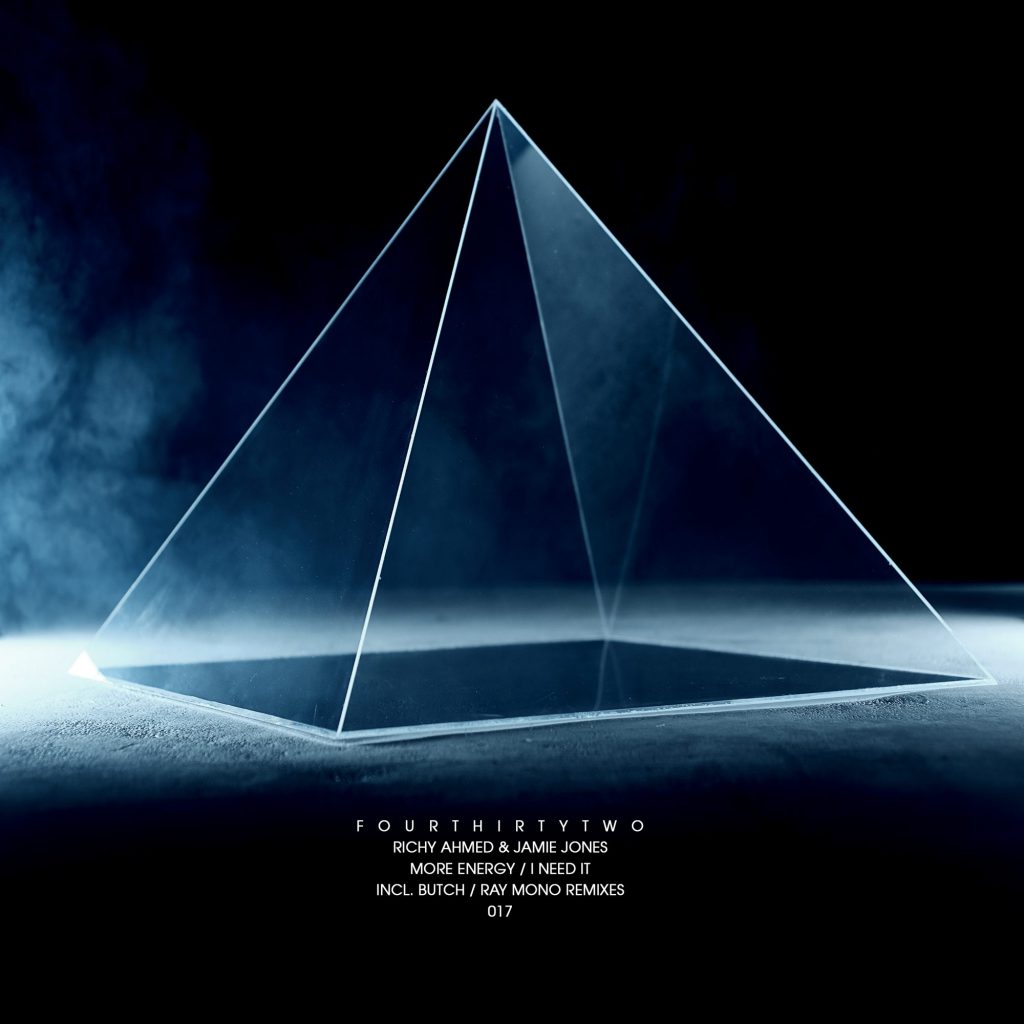 ---
Follow Richy Ahmed on Social Media:
Website | Facebook | Twitter | Instagram | SoundCloud | YouTube
Follow Jamie Jones on Social Media:
Website | Facebook | Twitter  | Instagram | SoundCloud | YouTube