The Dark Wobble album from Ganja White Night is finally here, featuring nine new tracks including collaborations from Boogie T and SubDocta.
---
When thinking about dark, wobbly beats a duo that instantly comes to mind is Ganja White Night. There's no denying that the duo are masters of wobble and they continue to prove that with every release which are some of the bounciest and densest tunes in the scene. They're also skilled at building hyping up their fans, building the best teasers from up-and-coming projects on their social media and leaving them craving the forthcoming release. One of those projects was their album, Dark Wobble, and it's finally out for everyone's listening pleasure.
Dark Wobble is chock-full of dynamic, unique patterns that highlight Ganja White Night's signature sound. Along with the seven individual tracks, the album also features collaborations with SubDocta and Boogie T, as well as an intro to really pull you in and prepare you for what's to come. That being said, we don't know if anything can truly prepare you for the massive amount of melodies that make up this album as some of the darkest and bounciest sounds are packed into it. Its name truly lives up to itself, so give it a listen!
Be prepared to immerse yourselves in unknown and spooky places while the sounds of Dark Wobble lead the way. Check it out on your preferred music platform and read on for a more in-depth look at the album.
Stream Ganja White Night – Dark Wobble on Spotify:
---
Dark Wobble begins with the intro track "Firestarter" and from there get right down to the nitty gritty.
Intro track "Firestarter" kicks the album into gear and makes you feel like you're being pulled away from this world and stepping through a magical wardrobe into somewhere new. It's the perfect mood to set with the next track being titled "Narnia." This tune starts off with sitar-like tones that pluck away until the drop. From there your ears will be graced with the crunches of bass that will make you feel like you're running through a forest, stepping dry leaves with every stride. The "be careful kids" vocal snippet gave the track an extra spooky vibe.
"Trinity" comes in next and instantly you are surrounded by distorted, foggy-like synths that set the tone for the rest of the track. A deep voice bellows "there's something different" and soon after you're dropped right into an energy-filled soundscape. "Trinity" has parts that almost feel light, like coming out of a battle from Narnia, while other pieces are like being stuck in a forest with no way out. This is especially clear when you hear the same voice from earlier come back in and say "hail to the darkness."
Then, things get really dark with high pitch frequencies that you'll feel through your body.
If I were ever lost at sea, I imagine that it would feel exactly like during the next track off Dark Wobble, "Shipwreck." Prepare to be hit with thunderous waves of staccato wobbles that will pull you under the waves like you've been captured by the Kraken. A little over two minutes in it almost feels like you are going to have a moment to catch your breath, but that does not last long as Ganja White Night wastes no time to quickly gets back into things. They drag you back down to the bottom of the sea, while your ship sinks along with you.
Somehow a miracle has happened and you made it out alive of the "Shipwreck," but now you're on a whole new leg of your journey. "Master Kush" is like climbing a rocky hillside, slipping here and there as the gravel falls into the water below you. Ganja White Night layers in gut-punching drums and kicks and fills your ears with a bassline that seems to echo all around you. It has a bouncy beat to it that feels playful yet haunting as you make your ascent.
"Black Lotus" still has a bouncy, gritty beat, but it feels a bit more mellow than the other tracks off Dark Wobble.
"Black Lotus" comes in nice and easy, letting you have some time to collect your thoughts and soak in all the tunes you've heard so far. While this certainly is a little more easygoing than the first handful of tracks we've heard, Ganja White Night still layers in their signature bass. There are horn sections that blend in perfectly with the wiggly rhythm and give you almost a sense of calmness. But be prepared, towards the end of the track things get a little more fast-paced as they lead to "Mad Dawg."
While "Mad Dawg" follows the mood of the previous track, it feels quicker and more in your face with the low end, bubbly squeaks, and wobbles. There are so many different switch-ups that happen over the course of this tune that give it that extra little something. If your speakers could bubble up from sounds this would be the tune to cause that to happen.
Now we get into the collaboration side of Dark Wobble, first with Boogie T on "X Roads" and then with SubDocta on "The Green Lab."
Time to meet Boogie T and Ganja White Night at the crossroads with "X Roads." Boogie T's soothing vocals as well as his mind-blowing skills on the guitar are prominent on this one. As he hits each note and causes a vibration on the strings, the track starts to build and fills your ears with those sweet Ganja White Night wobbles. You can hear both artist's influences throughout the track and as in previous work they've done together, it works so well. Boogie T and Ganja White Night go together like macaroni and cheese, and the bouncy rhythm will have you pushing up and down with your hands as if trying to push gravity down.
If you've ever felt like you were being tickled with static-like bass, you'll know just what to expect with "The Green Lab." As it starts off it feels as if you are coming home from battle with mythical beings while watching the sunrise over a green hill and feeling a sense of hope wash over you.
But a minute and a half in more sounds start to layer in and you know the mood is about to switch up. A voice says "welcome to the green lab" and immediately Ganja White Night and SubDocta kick listeners in the gut with heavy wobbles. There are ethereal sounds that are layered throughout the fast-paced and fuzzy bass that make up the track. I could imagine a mad scientist listening to this while mixing up all his toxic chemicals in his 'green lab.'
As all good things sadly must come to an end, Ganja White Night wraps up Dark Wobble with "In The Cave of The Wobble King."
You may recognize many aspects of "In The Cave of The Wobble King." The plucking sounds of classic strings start things off and a small subtle drum pattern, then a vocal sample quickly breathes out and the bass really comes in. Throughout the track, you will hear those signature orchestral sounds layered into Ganja White Night's weird sound design. Oddly enough, the classical tune fits incredibly well with the repetitive, bouncy, and distorted beat that's packed into "In The Cave of The Wobble King." The heavier aspects feel like you are being swung back and forth in a cave of dubstep whilst the sounds echo around you.
---
Ganja White Night – Dark Wobble – Tracklist:
Firestarter (Intro)
Narnia
Trinity
Shipwreck
Master Kush
Black Lotus
Mad Dawg
Ganja White Night x Boogie T – X Roads
Ganja White Night x SubDocta – The Green Lab
In The Cave of The Wobble King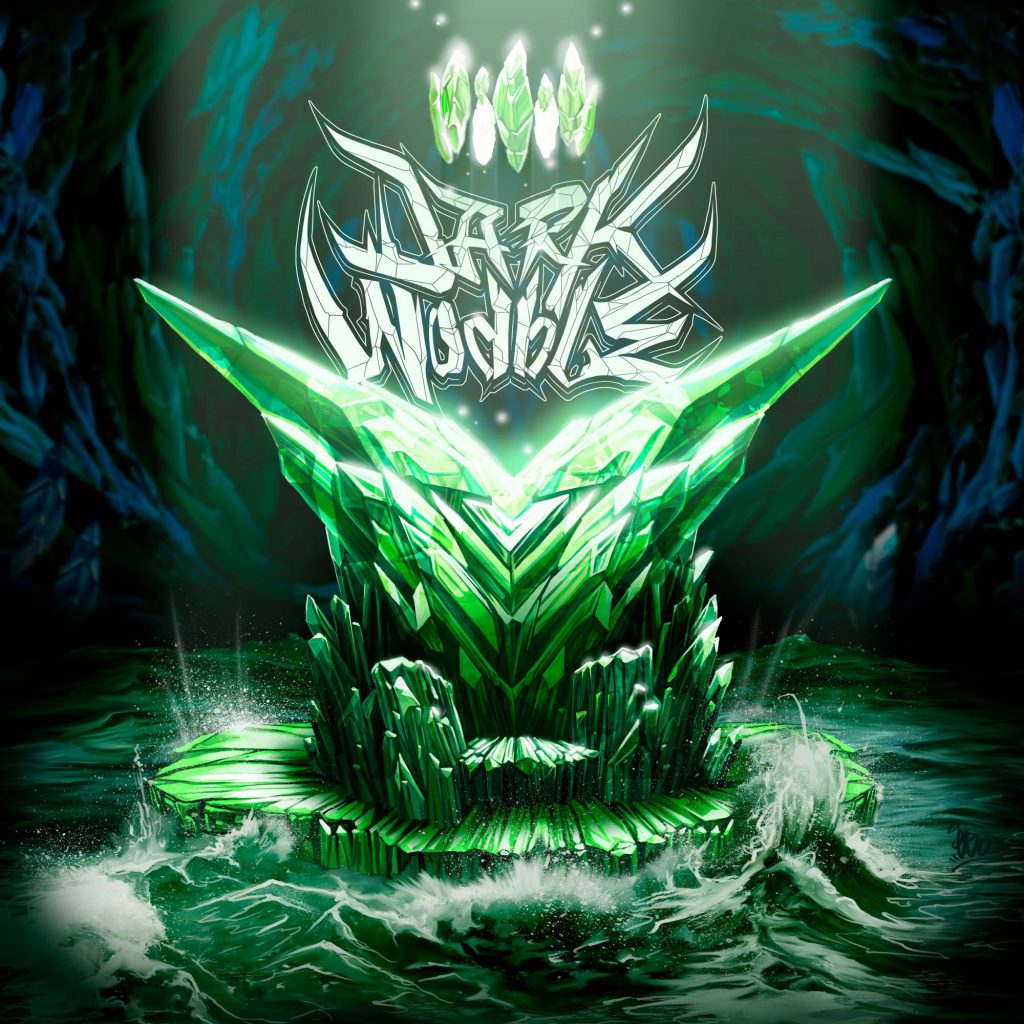 ---
Follow Ganja White Night on Social Media:
Website | Facebook | Twitter | Instagram | SoundCloud | YouTube