GRiZ and Ganja White Night teamed up to deliver "Ease Your Mind," a fresh new track for fans that's paired with a vibrant music video!
---
Whether it's giving viewers a safe space to practice spiritual activities virtually through live events, or working to produce tracks that heighten listeners' spirits, GRiZ has made a clear commitment to giving fans memorable experiences that intend to ease their minds. He kicked off this year with his annual wellness retreat virtual edition, Camp Kulabunga to continue to show his support for the electronic dance community amid the pandemic.
Now, he's teamed up with bass duo Ganja White Night to serve fans with another unwinding experience with their latest release. Out now, "Ease Your Mind" is an exceptional track brimming in vibrant tones and exotic bass drops that gives listeners a warm welcome as they become further immersed in this release. GRiZ gifts listeners with his sax-fueled sound and groovy synths that combine flawlessly with Ganja White Night's signature psychedelic-twinged, reggae-infused bass roots creating the ultimate tune to get lost to.
Paired with a fantastic music video, they take the extra step for viewers by giving them a taste of ecstasy with an animated, psychedelic production. The mastermind behind the virtual experience, producer and long-time collaborator of Ganja White Night, My Name Is Ebo brought to life a music video that intends to take viewers through space and time with the power of music. Packed with eccentric visuals that blend perfectly with the artists' versatile sounds, "Ease Your Mind" confirms their ability to take listeners on a transcending journey. 
While we know this is the first release of 2021 for Ganja White Night and a perfect follow-up to GRiZ's first release, there's no doubt that there's more to come from these dynamic artists. We can't wait to see what's in store for the remainder of the year, but until then, be sure to dive deeper into the "Ease Your Mind" music video down below and stream it on your favorite platform.
Watch GRiZ and Ganja White Night – Ease Your Mind on YouTube:
---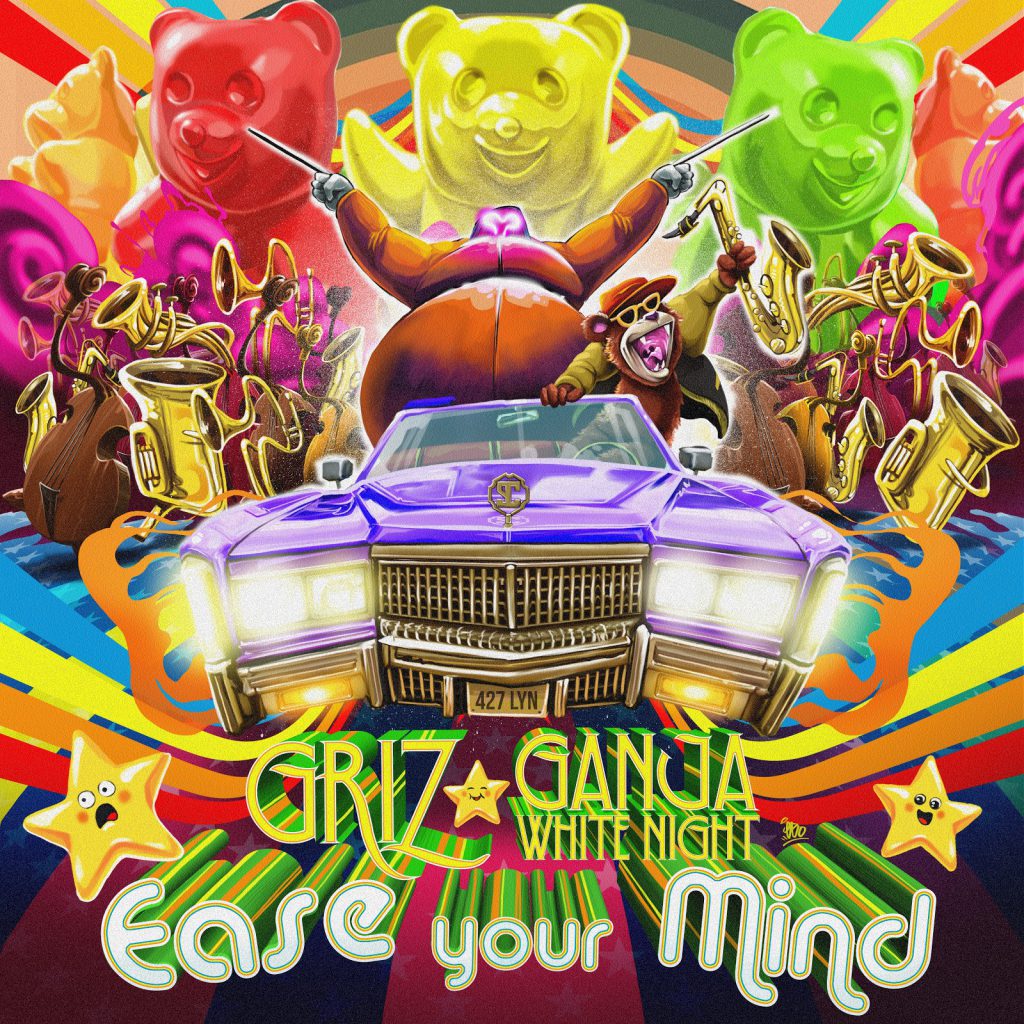 ---
Follow GRiZ on Social Media:
Website | Facebook | Twitter | Instagram | SoundCloud | YouTube
Follow Ganja White Night on Social Media:
Website | Facebook | Twitter | Instagram | SoundCloud | YouTube