Dutch artist Halcya might be one of the newest names to grace mau5trap but is already beginning to turn heads with Living in Metaphors.
---
Although mau5trap might be most well-known for some of the biggest names that have graced the label like Feed Me, Tommy Trash, REZZ, and of course, deadmau5 himself, it's also been home to a plethora of rising artists as well. In fact, the deep curation the imprint has showcased over the years has been some of the best rising artists in the scene, and now Halcya is on the hunt to carve out her own space as well.
Hailing from The Netherlands, Halcya is the newest member to join the horde after spending multiple years honing her craft and developing her sound. The result of that hard work is Living in Metaphors, a four-track EP that is a surefire add for anyone who loves electro house and progressive stylings. Lead single "Change My Mind" was the first taste of what was to come and with its hypnotic beat and sultry vocals, the track left listeners yearning to see what more she had in store.
Now, that craving can finally be satiated with the remaining three tunes, "Living in Metaphors," "Hate Me," and "Uprising," all of which put her unique, euphoric style on display. You simply cannot ignore the second track, "Hate Me," which drives forward with even more electro goodness that will slap you straight into a shuffle frenzy. The vocals and bassline on this one scream the sound that mau5trap has helped champion over the years, further solidifying the notion that Halcya's home is among the members of the horde.
The title track "Living in Metaphors" leans more heavily on progressive house influences than electro but is a welcome addition as it helps build the journey and immerse anyone who tunes in. The bassline forces you forward into the deep soundscape but the uplifting melody offers up a sense of warmth as it runs through the mind. Then, "Uprising" brings punchy kicks, glitchy elements, and modulated vocals to take listeners to electro heaven to bring this to a close. This is one that you'll want to play on a large system to truly take in the dynamic sounds that Halcya crafted, what a ride.
Listen to Living in Metaphors on Spotify or your preferred platform, and let us know what you think of these tunes from Halcya in the comments!
Stream Halcya – Living in Metaphors on Spotify:
---
Halcya – Living in Metaphors – Tracklist:
Change My Mind
Hate Me
Living in Metaphors
Uprising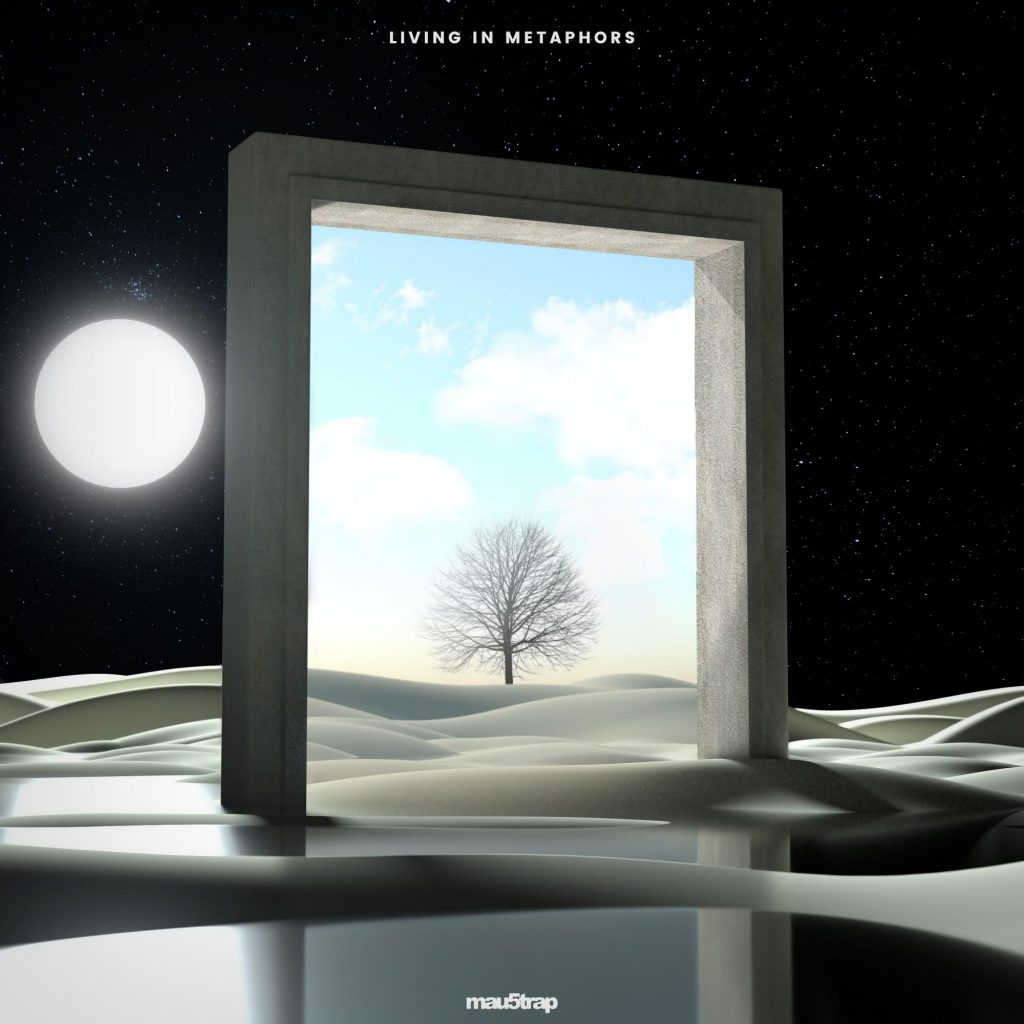 ---
Follow Halcya on Social Media:
Facebook | Twitter | Instagram | SoundCloud