Finding inner peace can be difficult in the ever-changing world, but deadmau5 and Calm are here to help with some serene beats.
---
The uncertainty that arrived with the pandemic last year added even more stress onto the everyday lives of people around the world, and just because it's a new year doesn't mean that it will disappear anytime soon. Beyond creating a comfy rave cave and practicing yoga or other wellness activities, something that continues to keep us centered is serene music permeating our speakers. And now, deadmau5 is here to help as well.
While deadmau5 may be renowned for his hard-hitting electro, progressive, and techno tunes, the softer side of his sound is a true treat. Those familiar with his discography know how immersive his tunes can truly be and many have found peace while listening to his beats. He added an even deeper layer with the release of Where's The Drop? which saw the maestro reimagine some of his most beloved tunes into orchestral masterpieces.
Related: Looking for another peaceful soundscape to explore? Check out the re-cut version of ATTLAS' sophomore album Out Here With You.
Now, with a majority of the year in front of us all, deadmau5 and the mau5trap crew are looking to keep everyone focused with their latest collaboration. They've teamed up with leading mental wellness brand Calm to create the mau5trap: flow & focus playlist on the platform. Featuring a number of tunes from deadmau5 including "monophobia (ov)" and "luxuria (ov)," it also brings other artists from the mau5trap family such as Rinzen with his remix of "acedia (ov)" and ATTLAS with "Water For The Trees" and "Lavender God."
The mau5trap: flow & focus playlist is available now via Calm. Give it a listen and let us know which songs keep you centered in the comments!
---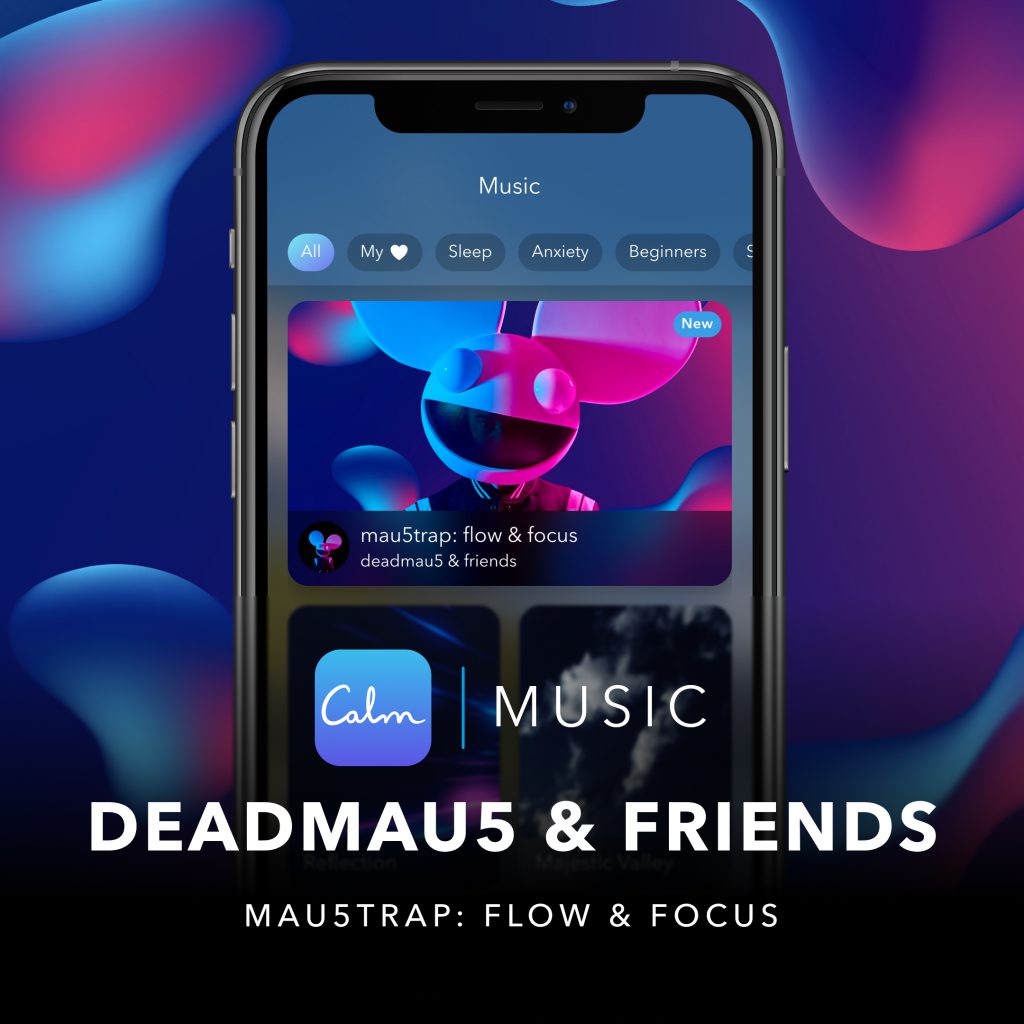 ---
Connect with deadmau5 on Social Media:
Website | Facebook | Twitter | Instagram | SoundCloud | YouTube