The latest Subsidia Dawn compilation is packed full of emotion. So if you're looking to get lost in your feels this is exactly what you need.
---
Since its inception, Subsidia has become an excellent way for bass music lovers to discover a multitude of talented artists through their Dusk, Night, and Dawn compilations. The Dawn side of the label's sound is the home for all the melodic dubstep and future bass sounds and with each release, fans have been blessed with fresh tunes. Now, the latest chapter in the series is out and it just might be the best one yet – be prepared to be taken on a rollercoaster of emotions as you listen.
The third volume of Dawn clocks in at a whopping 20 tracks filled with powerful sounds. While most of the compilation does lean on the feels side, some artists switch it up a bit like Ahee and Jaki's "Hurt You" and TruFeelz "Riptide." Cyrus Gold and Kindred offer up some heart-wrenching sounds with "Sweet Lullaby," while Kellin Quinn adds his vocals on DVDDY and Caslow's "What Isn't Here."
Picking a favorite track from the Subsidia compilations is no easy task, but there were a few that really stuck out on Dawn Vol. 3.
"Sweet Lullaby" will draw listeners in immediately, especially with the catchy lyrics and slow melody that's contrasted by the more upbeat parts which give it that little extra something. Another one that stood out was "Hold Onto Your Love" from FREAKY, O.M., and Exede. Something just felt right about it, the lyrics, the heartfelt melody. From beginning to end it was like being transported to a different world.
"Lifeline" by Fancy Monster and Daisy Guttridge also quickly stole my attention. The lyrics are relatable and gave this track an even deeper feeling as it pulls you in and puts you in a trance-like state. Then, it quickly changes up and drops you into the main part of the tune which is packed with hard-hitting drums that are goosebump-inducing. Adam Jasmin and Dani King offer up a stunner on "Crawl" as well. This one has such a perfect blend of gorgeous melodic sounds, but also features this gritty part that they sneaked in very subtly. That little change up was surprising and really made it stand out.
After listening to this edition, one thing is for sure – these tracks will be on repeat for some time to come. Listen to Subsidia: Dawn Vol. 3 on Spotify or your preferred platform. Did you have a track that was your favorite? Let us know in the comments!
Stream Subsidia Dawn Vol. 3 on Spotify:
---
Subsidia Dawn Vol. 3 – Tracklist:
Cyrus Gold, Kindred – Sweet Lullaby
OMAS, Top Brahman – Need Your Touch
Vaance, Tadeusz – Summit
Elle Vee, Sentient, Jago – What Would It Take
Fancy Monster, Daisy Guttridge – Lifeline
Adam Jasmin, Dani King – Crawl
FOCUSS, JOZIE – Falling
The Arcturians – All End Up The Same
LODIS, Micah Martin – Rejoice
Everything Must Go, KJ Sawka, A_rival, Ryan Crosby – Lonely
Noya, Charmae – Shadow Side
Ahee, Jaki – Hurt You
PURGE, Deiv – Oceans
TruFeelz – Riptide
Dvddy, Caslow, Kellin Quinn – What Isn't Here
FREAKY, O.M., Exede – Hold Onto Your Love
Vastive – Power
Dr. Ushūu, Strocksu – Lost In Myself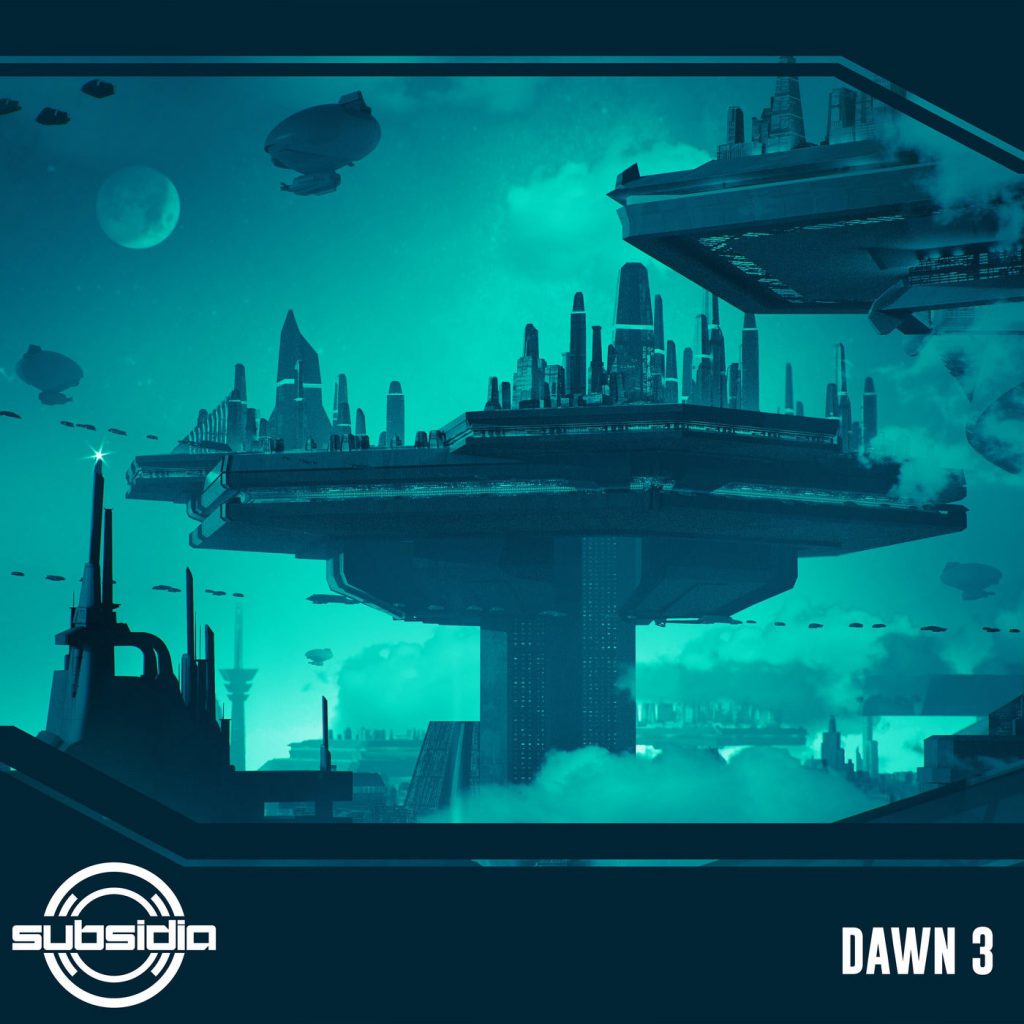 ---
Follow Subsidia Records on Social Media:
Website | Facebook | Twitter | Instagram | SoundCloud | YouTube