Left Over Lies is a short but sweet EP from Matheny that's packed with dark soundscapes and will be stuck in your head for weeks to come.
---
The underground is thriving right now, with some of the freshest and most mind-blowing music dropping weekly. One artist that continues to stand out is Matheny, an experimental bass producer from Huntsville, Alabama. He has a unique, eclectic sound that ranges from experimental with a sprinkle of influences from hip hop and trap, which has earned him releases on Wavecraft Collective, LoFreq Records, Subsidia, and Electric Hawk. As Matheny continues to pave the way for his impressive career his latest EP, Left Over Lies, has landed on Wormhole Music and is packed with emotion and dark brooding sounds.
Leftover Lies is a representation of the emotions and events that have taken place in Matheny's life over the last year as well as the exceptional growth and clarity that has come from it. You can feel the pain and growth in the dark and brooding sounds that are packed into the EP, especially in the title track which sees him collaborate with Freddy Todd and Nat Nat. From beginning to end the EP will take you on a ride through Matheny's mind and have you craving more.
Matheny is an artist that absolutely needs to be on your radar if he isn't already, so find your best set of speakers and listen to Left Over Lies on your preferred music platform. Let us know which track you were feeling the most in the comments and read on for a deeper dive into the three tracks on the EP.
Stream Matheny – Left Over Lies on Spotify:
---
The Left Over Lies EP kicks off with the title track which is a massive chune brimming with dark basslines and vocals.
"Left Over Lies" brings Matheny's trap-influenced sound front and center. Starting off with a smooth beat and lyrics that pull you in, he slowly brings in the distorted bass that kicks the track into high gear. Before you know it you'll be swept up in a heater of a tune as the styles of Freddy Todd and Nat Nat mesh perfectly together for a ride. The switch-ups between the trap/experimental bass pieces of this track really stood out as it all blended in and out yet fit together like a puzzle piece.
If I was at a show and "Hold This" came on, I would have to look to my friend and say "hold my beer" so I could get swept up in its madness. There are so many different noises that make up this track and it had my mind blown. The distorted synths, massive wobbles, and brooding bassline had me grinning from ear to ear.
Last but most certainly not least, Matheny wraps things up with "Rectify." From the moment it begins you are immersed in a dark soundscape that leads you to what's next, the drop. From there, you're surrounded by fuzzy and forward-thinking production skills that will be ringing in your ears. Matheny blends trap-infused sounds with experimental bass that keep you guessing what's next – just wait till you get to the second half off the track, you'll be throwing your hands up and grabbing at the air. I couldn't get enough of this tune and it was my favorite off the EP.
If this is any indication of the year Matheny is about to have, we are in for such a treat. This entire EP deserves to be played out on a massive system and you'll know exactly why after you listen!
---
Matheny – Left Over Lies – Tracklist:
Left Over Lies w/ Freddy Todd, Nat Nat
Hold This
Rectify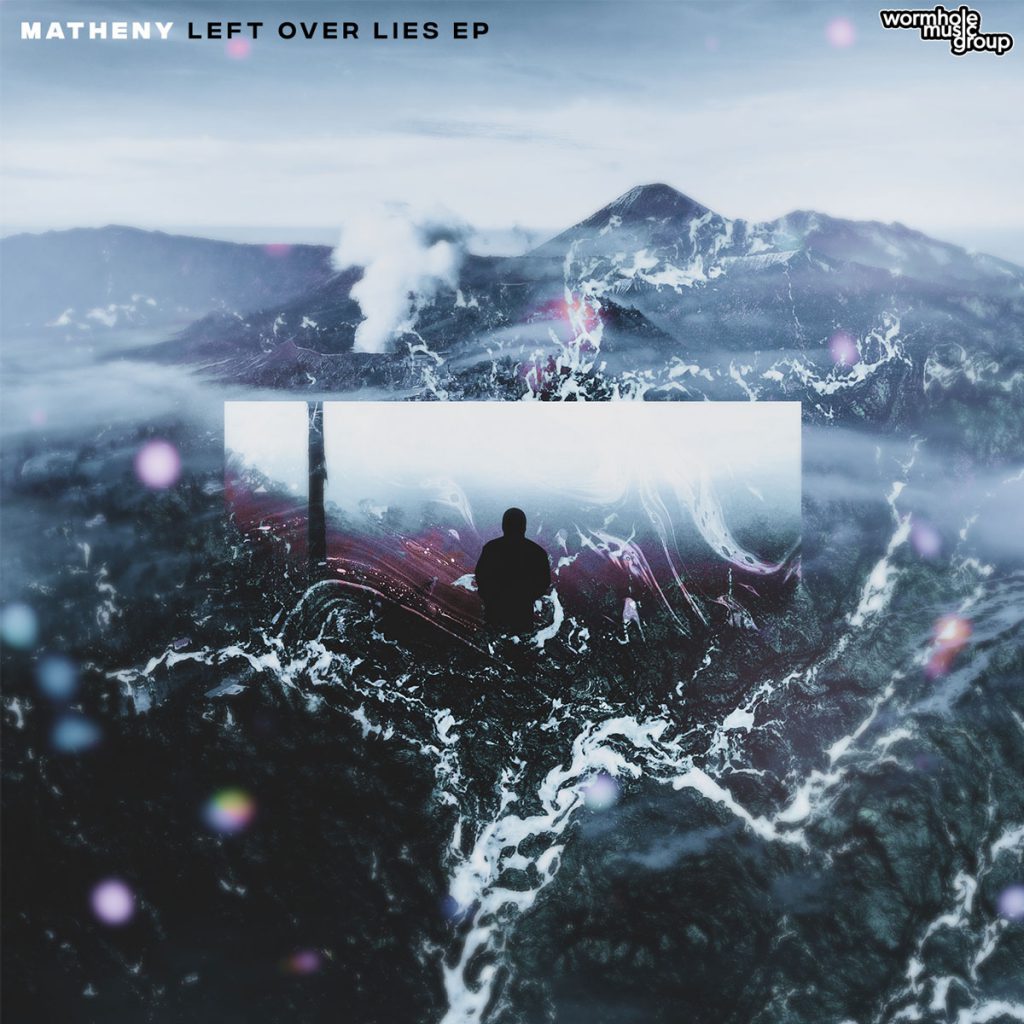 ---
Follow Matheny on Social Media:
Facebook | Twitter | Instagram | SoundCloud