Legendary artist Jean-Michel Jarre took fans on a journey into the new year with a virtual reality experience called Welcome To The Other Side.
---
While some artists flocked to places with fewer COVID-19 restrictions to play shows on New Year's Eve, Jean-Michel Jarre decided that the virtual realm was the place to be when the clock struck midnight. The French artist has become renowned over the years for his innovative approach to electronic music that has inspired countless others in the scene and Welcome To The Other Side helped further solidify his iconic status.
Working in partnership with VRrOOm, as well as the City of Paris and UNESCO, Jean-Michel Jarre performed the live set at Studio Gabriel while his virtual avatar took the stage simultaneously from within a re-created version of Notre-Dame. Viewed by 75 million around the world across platforms that include VRChat and Oculus, as well as Facebook, Twitter, and even on television, he carried on with his strong tradition of playing shows to massive crowds.
Welcome To The Other Side combined life-like visuals that fans could completely immerse themselves in if they owned a VR headset, but even just watching from a standard screen proved to be jawdropping in its own right. Throughout the set, Jean-Michel Jarre played music from his recent, GRAMMY-nominated album Electronica with a touch of reworked classics including Oxygène and Equinoxe to make for a memorable experience.
If you missed out on the livestream, have no fear! Welcome To The Other Side is available for anyone who would like to check out the experience for themselves. Watch the full show on YouTube below or listen on your favorite platform to dive into this brilliant artist's mind and get a taste of the future.
Watch Jean-Michel Jarre – Welcome To The Other Side on YouTube:
---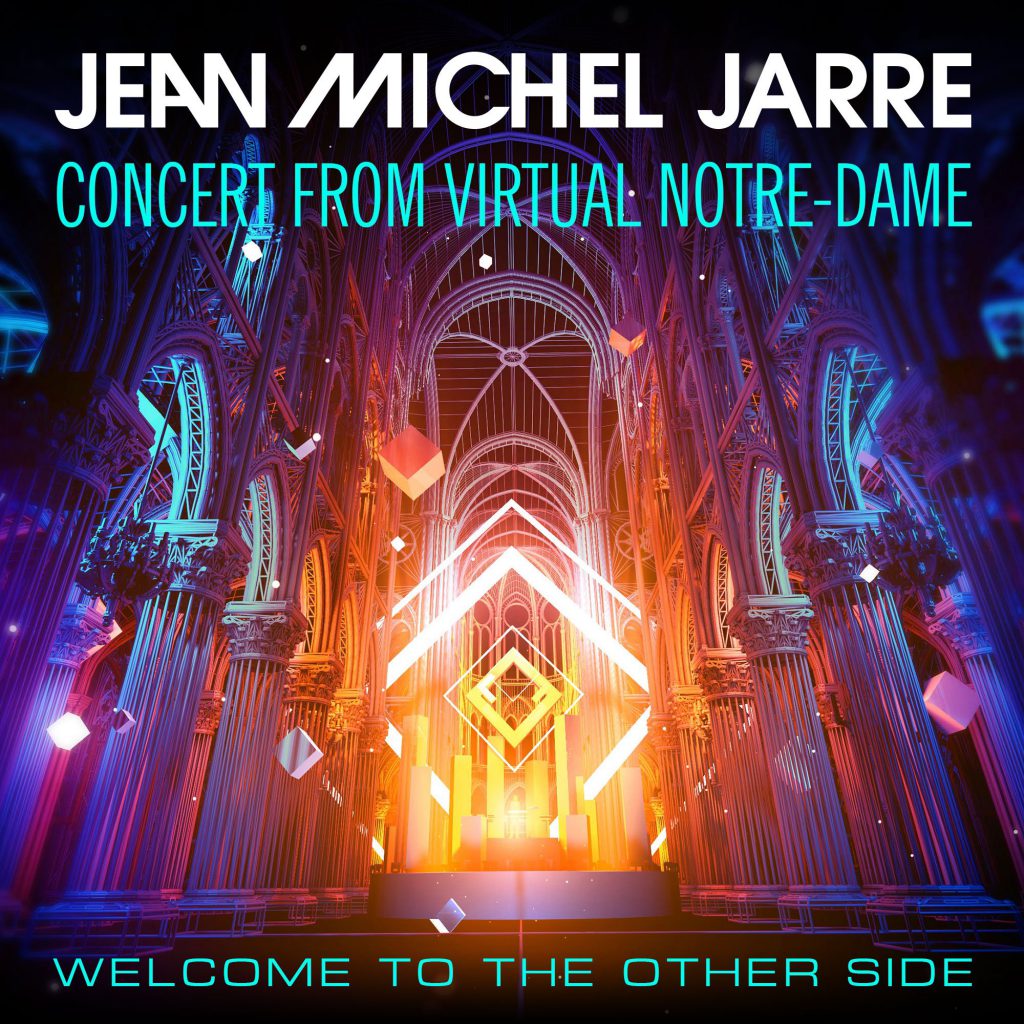 ---
Follow Jean-Michel Jarre on Social Media:
Website | Facebook | Twitter | SoundCloud | YouTube