Texas-based trio Wavedash crashed into the bass scene and made a splash with World Famous Tour their debut album on Gud Vibrations!
---
Ever since first surfing onto the scene in 2016, Texas-based trio Wavedash has stood out to fans and fellow artists alike for their hard-hitting, experimental bass stylings. It's no surprise that their debut single "Bang" held one of the longest-running #1 spots on Beatport's dubstep charts after being deemed by Skrillex as "one of the most insanely produced tracks [he's] heard in years and years." Flash forward to the current decade and they've finally gifted fans with their debut album, World Famous Tour – and suffice to say, it was well worth the wait.
Out via NGHTMRE and SLANDER's GUD VIBRATIONS imprint, World Famous Tour is the perfect introduction to this electric bass trio if you were not already familiar. Clocking in at 12 tracks in total, the album showcases Wavedash's versatility as a group and explores nearly all facets of bass music that will take anyone who listens on a journey from start to finish. Aside from previously released singles such as "Lemon Nades," "By Any Means," and "Dummo Loop," the album also features new instant hits packed to the brim with fresh headbanger-worthy goodness.
And if you're like us and have been anxiously awaiting its release since hearing it teased during Porter Robinson's Secret Sky virtual music festival last year, we're happy to report that it not only lives up to the hype but exceeds it. But don't take our word for it — read on to listen to the debut album and check out our full review, below!
Listen to the World Famous Tour on your preferred music platform, and read on for a more in-depth review of the album.
Stream WAVEDASH – World Famous Tour on Spotify:
---
WAVEDASH urges listeners to "Find Yourself" right off the bat.
The first track off the album combines introspective vocals with whimsically glitchy beats that set an exciting tone for what's to come. Porter Robinson's influence shines through here, but the trio makes the sound their own, blending their styles together to make a track that both pays homage to one of their influences but also highlights the group's uniqueness as artists.
The previously released single "Dummo Loop" is up next with its bouncy basslines and electric melody to carry listeners along to the impossibly smooth "Satin Cash." With its groove-laden soundscape and hip-hop-esque samples, the track will make you want to saunter down your neighborhood streets like a boss during your next quarantine walk.
"Lemon Nades" holds its own as another of the album's previously released tracks, chock-full of filthy dub drops that are the thing of any rail rider's dreams. As hard as the song goes, however, "Ultracover" holds its own. Normally, I'd feel sorry for any track that had to follow "Lemon Nades," but if it's even possible, "Ultracover" goes even harder. Calling all hardstyle fanatics — this one's for you.
It's at this point that WAVEDASH truly demonstrates their range.
"Left Behind" trades the trio's usual distorted vocals and explosive synths for stunning piano that's a straight serotonin boost the system. It acts as a palette cleanser for the album and preps the listener for the next chapter — one that plays more with their future bass roots. We hear another nod to WAVEDASH's early influences in this track, as its gentler, uplifting inflection is reminiscent of both Porter and Jai Wolf.
Another standout on the latter half of the album is "Don't Fight It" featuring vocalist Wylie Hopkins, a melancholy ballad that sings of an old flame over pitched up synths. And "Void; Reciprocate, Love" is a glitchy masterpiece that sounds like something you'd hear on Netflix's Love, Death & Robots.
Finally, to close things out is "Shi(f)t." Its triumphant melody is an irresistible mood-lifter and acts as an explosive celebration of what might just be one of my favorite albums of the year thus far. As the song crescendos to a close, it leaves listeners on a note so serene, that you almost won't believe that it exists on the same album as tracks such as "Ultracover" or "Lemon Nades."
But that's the magic of WAVEDASH. Refusing to be pigeonholed within one genre, they've consistently wowed listeners with their versatility as artists since their 2016 inception. However, World Famous Tour sees the group solidify their sound in the most refined way that we've seen yet. A non-stop adventure through bass and beyond, the debut album is an absolute showstopper. So, what comes next after a world-famous tour? We're not entirely sure, but we can't wait to find out.
---
WAVEDASH – World Famous Tour – Tracklist:
1. Find Yourself
Dummo Loop
Satin Cash
Lemon Nades – Noon
Ultracover
Left Behind
Stallions – fknsyd
Don't Fight It – wylie hopkins
Void; Reciprocate, Love
By Any Means
Hold Still
Shi(f)t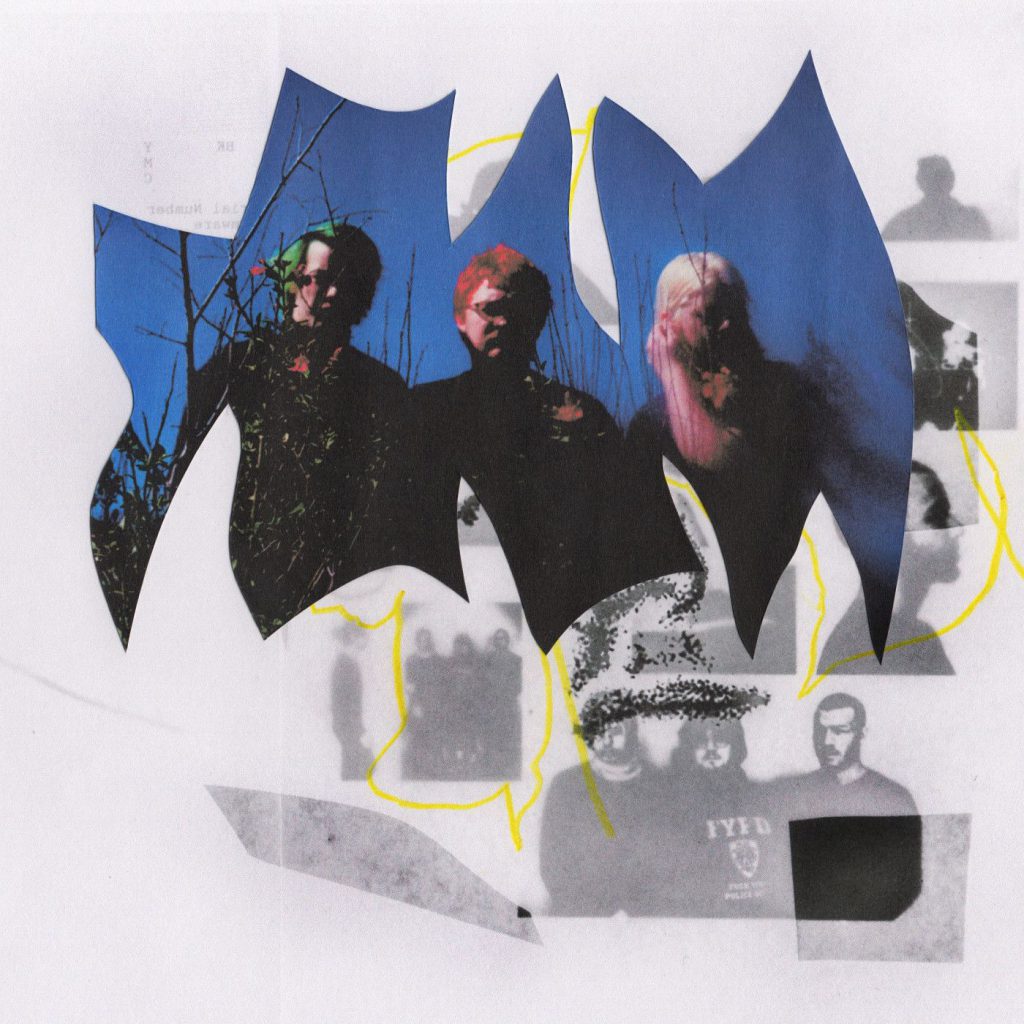 ---
Follow WAVEDASH on Social Media:
Website | Facebook | Twitter | Instagram | SoundCloud