It's hard to believe that just a week ago we were vibing out to Porter Robinson's astounding virtual festival Secret Sky.
---
Last weekend, over four million people tuned in to catch the performances during Porter Robinson's Secret Sky Music Festival on Twitch, YouTube, and other streaming platforms. The combination of household names and artists from different spheres of music, along with some help from Goldenvoice and Brownies & Lemonade, proved to be a dynamite formula. And the event exceeded everyone's expectations based on the constant stream of positive comments and posts from artists and fans alike.
Along with the distinct earth-toned nature aesthetic and groundbreaking set from Porter himself, Secret Sky executed one of the best virtual events for the quarantine season. It had a little bit of everything, but one commonality that encompassed the whole event: it gave people a reason to smile during this unprecedented era of uncertainty.
Related: Looking to recapture the magic of Secret Sky Music Festival. Check out these livestreams that have surfaced.
In terms of logistics, Secret Sky provided fans multiple platforms to view the event and connect with other fans.
Viewers could tune in to a custom virtual auditorium server and dash around as a squiggly line among peers. It was essentially a virtual MMORPG that built the world of nurture and even garnered almost one a half-million page views by the conclusion of the festival.
The tech was extraordinary, the actual server was very smooth and fluid. The scenery of the 'world' of the platform would change with the artist playing. The live auditorium was a testament to Porter's commitment to go the distance to produce a special event.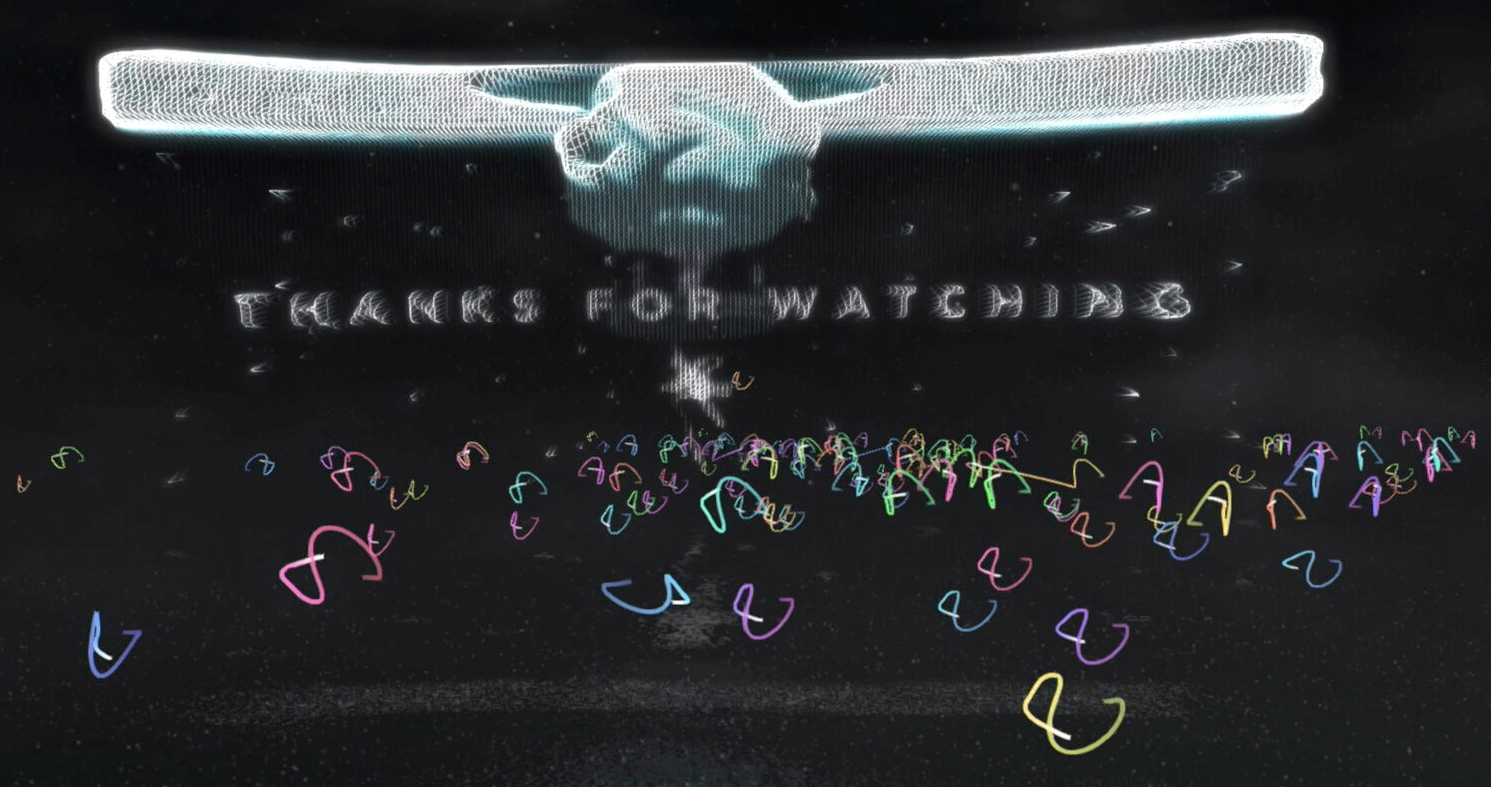 Porter's consistent social media activity and hyping up of fellow artists engaged fans to tune in non-stop.
Porter is no stranger to performing acts of goodwill for the sake of his supporting acts. Last year at Second Sky Music Festival, he opened his own festival with a Virtual Self set to motivate fans to arrive sooner. This time around, Porter spread the word about each artist to his colossal base of Twitter followers to persuade them to catch the complete slate of acts. 
The goodwill from Porter permeated onto other artists and their followers so much so that a couple artists even started trending during their individual sets. The circulation of tweets in appreciation of the lineup canvassed a virtual cloud of positivity that set everybody in high spirits. Porter's continual Twitter and stream chat activity was just one of many reasons why Secret Sky felt so unique.
Secret Sky had no shortage of fresh acts from alternative styles.
KNOWER instantly set the tone for Secret Sky visually. The duo gifted fans with a trendy set complete with care-free music and neat visuals. DV-i evoked some Virtual Self vibes with a mesmerizing visualizer and cyber-tone style.
Hakushi Hasegawa showcased his beautifully chaotic mix of piano and singing synced with Y2K visuals. Kz (livetune) took up the tempo to extreme speed with a bounce-friendly electro house set. Second Sky alumni Anamanaguchi sifted through their signature bitpop style, delivering another strong performance. A.G. Cook executed a genre-bending acoustic EDM set. 
Secret Sky was a huge opportunity for these artists to showcase their work to a new audience. Likewise, fans got the opportunity to hear some different styles. The inclusion of this collection of acts as well as others gave Secret Sky a fresh vibe.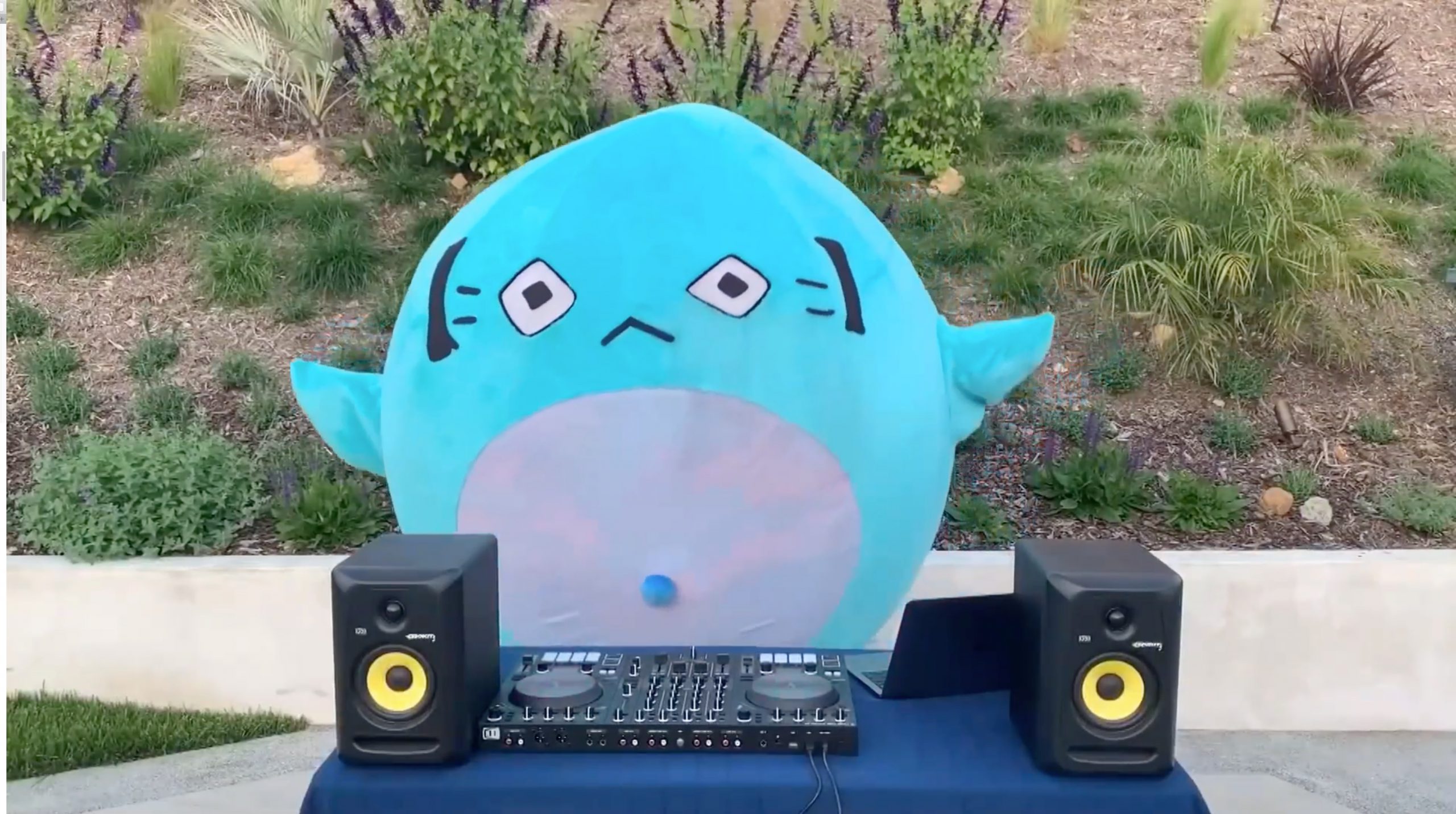 Various artists went above and beyond to present their streams in a unique way or debut new music.
San Holo was all about the vibrance with his set. His mixer was set up on the floor surrounded by candles that he lit throughout the performance. Jai Wolf premiered a brand new custom audio and visual experience.
Madeon's set was a stylish illusion. It started out with what looked like just a room with fan art but then the walls melted and transitioned into Good Faith themed visuals. 
Porter opened up the day by honoring his early career with the lovable DJ Potaro 'playing' a set. The actual set was a pre-recorded throwback electro house mix in which the fluffy blue mascot adorably danced in front of but was plenty of fun regardless.
Porter Robinson's highly anticipated Secret Sky performance instantly captured the hearts of thousands through its incomparable track selection and overall thematic elements.
Porter's Secret Sky set was his first performance since announcing his second album Nurture and subsequent singles "Get Your Wish" and "Something Comforting." This performance deviated from his past DJ sets. Porter featured more calming sounds and anime-inspired tracks. Within his seventy-two minute set, he managed to mix in works from Clairo, The 1975, Kero Kero Bonito, and other uncommon musicians.
He also tapped into one of his best qualities as a DJ: reinventing his music through mashups, remixes, and edits. Porter opened the set with a beautiful "Something Comforting" and "Sad Machine" edit. Furthermore, he wrapped his set with a "Something Comforting" and Hatsune Miku mashup.
One of the two most memorable moments arguably came from Porter debuting the hilarious "Porter Robinson Based Freestyle" from Lil B. The other–and perhaps more iconic–moment occurred with him dropping a mashup of Avril Lavigne's "I'm With You" and "Language."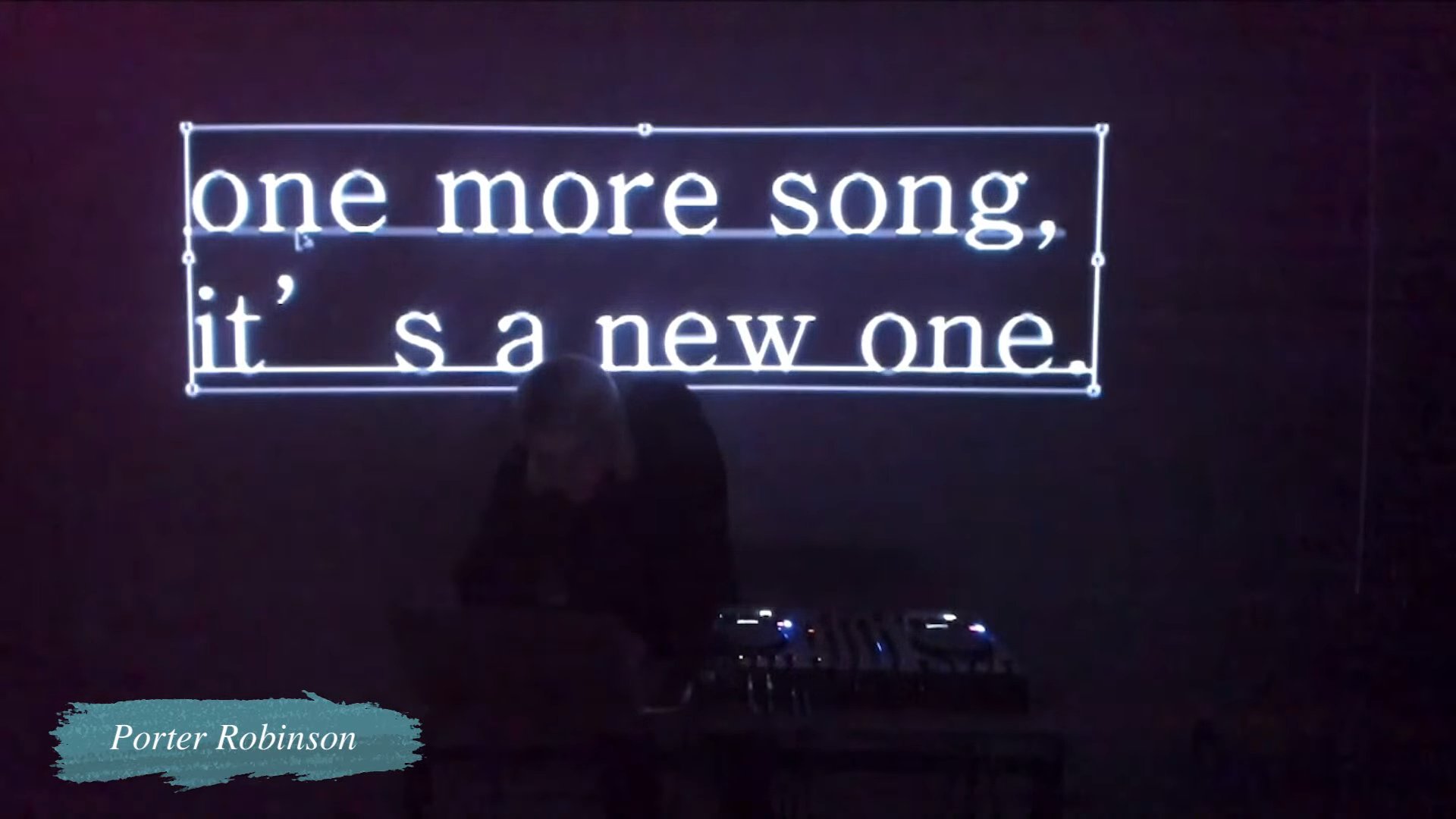 Finally, Porter closed the performing by debuting his blissful new single "Look At The Sky."
The unreleased track continues the new thematic sounds and qualities of Nurture. Once again, Porter takes charge of the vocals atop cheerful analog elements. Any time Porter drops new music, it is a huge deal to fans. The debut was no different as evidenced by the almost unbelievable stat that YouTube recorded an average of 8,813 chat messages per second during the debut!
All in all, Porter's set became an instant classic. It introduced viewers to the next progression of his career. More than anything, his set gives us a sense of what to expect for the official release of Nurture.
Whether it was intentional or not, Secret Sky served an important function beyond the music or lineup.
It connected thousands of people with new music, new artists, and other dance music crazed fans. The virtual auditorium served as a very literal representation of the incalculable feat Secret Sky achieved.
The event itself is complete, but the legacy will live long within the hearts of viewers. There is currently no official date for the release of Porter's next album, but if his set last Saturday is any indicator for what's come then it will be well worth the wait.
---
Connect with Porter Robinson:
Website | Facebook | Twitter | Instagram | SoundCloud
Connect with Second Sky Music Festival on Social Media: