Legendary artist deadmau5 has delivered his latest technical product, OSC/PAR, which broadcasts real-time music events to VJ apps.
---
After kicking off the new year with a run of shows in SoCal, announcing a weekend-long event for Halloween, releasing some fantastic tunes, launching hau5trap, and dominating the NFT space, one has to wonder when deadmau5 has time to sleep. Now, one of the busiest artists in the scene has looked to help others take their shows to the next level with his latest announcement, the launch of OSC/PAR.
So what exactly is OSC/PAR and why is it important? Well, this AU/VST3 plugin broadcasts musical events in real-time from the artist's DAW into any OSC-capable client on MacOS or Windows. That means that everything from MIDI notes to automation events and yes, even the song list will be sent out during live playback and received by the VJ app using WiFi or a LAN connection to create an interactive live session that is fully controllable.
Retailing for $19.99, this plugin accompanies OSC/PILOT, which is a bi-directional surface application built for digital artists and musicians, including deadmau5 who used it during his previous tour to control the show. With a large amount of display options and how they can drive content to it, this tool allows the artist or VJ to make any live show to the next level.
Check out the demo of OSC/PAR below, get more details in the overview for OSC/PAR, and head over to their website to purchase or try out the software for yourself.
---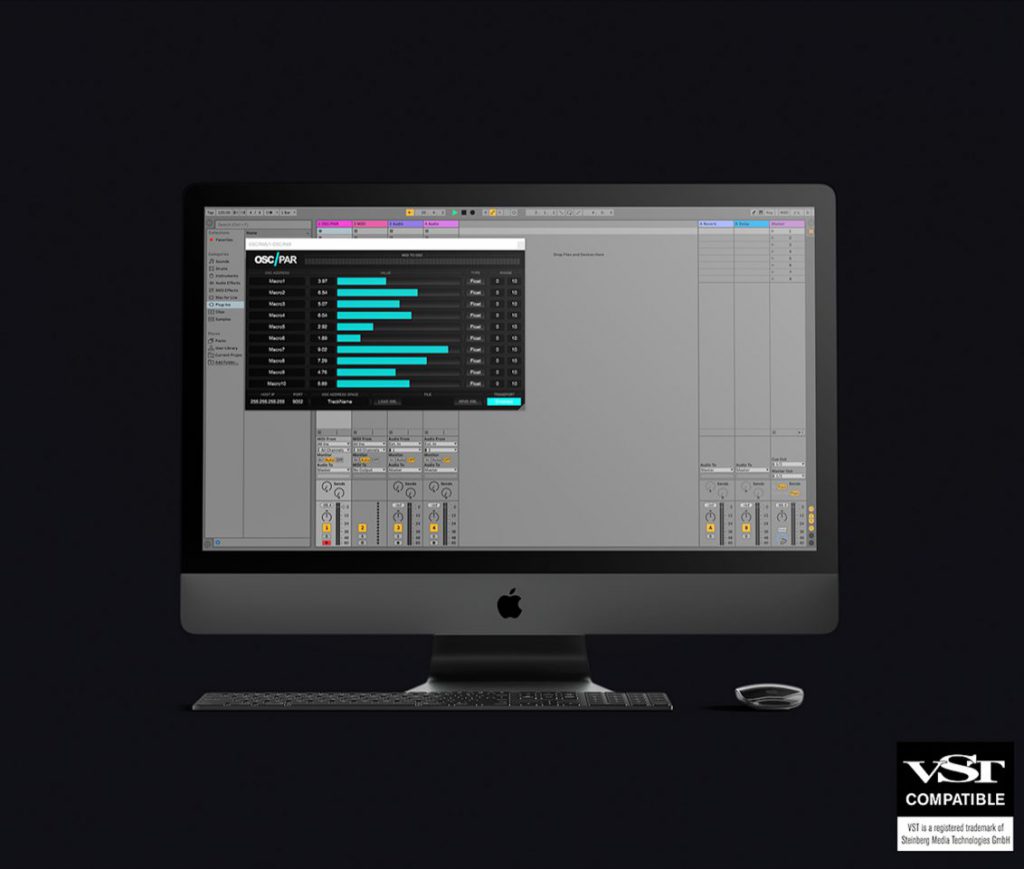 ---
Follow deadmau5 on Social Media:
Website | Facebook | Twitter | Instagram | SoundCloud