Dynamic bass duo Jkyl & Hyde deliver a monstrous, two-track EP, Shell Tha Place/Distortion, that's landed on Bassrush Records.
---
Jkyl & Hyde have steadily built a buzz around their name ever since they first came onto the bass scene back in 2017. Since then, the duo has been consistently cranking out bass-heavy bangers, making appearances on Never Say Die: Black Label, Subsidia, and FuntCase's DPMO imprint. Whether the duo is collaborating with other artists like SVDDEN DEATH or going it alone, their releases never cease to impress.
Just when you think they can't possibly outdo themselves, the duo comes back with a vengeance and drops a record that blows minds as much as it blows out speakers. That's just what Jkyl & Hyde did when they made their return to Bassrush Records with a filthy new release for bass lovers to dive into, "Shell Tha Place" along with "Distortion" which appeared on the label's recent compilation, The Prophecy: Volume 3.
Jkyl & Hyde hone in on their riddim roots on "Shell Tha Place," enlisting the vocal talent of UK rapper Shiverz who spits flowy bars layered over brooding build-ups delivered by the producers. The track explodes into a doozy of distorted riddim and glitchy instrumentals that match the menacing energy of Shiverz' rhymes perfectly. The second track "Distortion" brings an even heavier feel that takes the devilish vibe of "Shell Tha Place" and cranks it up a notch.
Find the nearest rail to headbang at accordingly and indulge yourself in the filthiness delivered on Shell Tha Place/Distortion. Listen to the EP on Spotify or your preferred streaming platform and let us know what you think in the comments!
Stream Jkyl & Hyde and Shiverz – Shell Tha Place/Distortion EP on Spotify:
---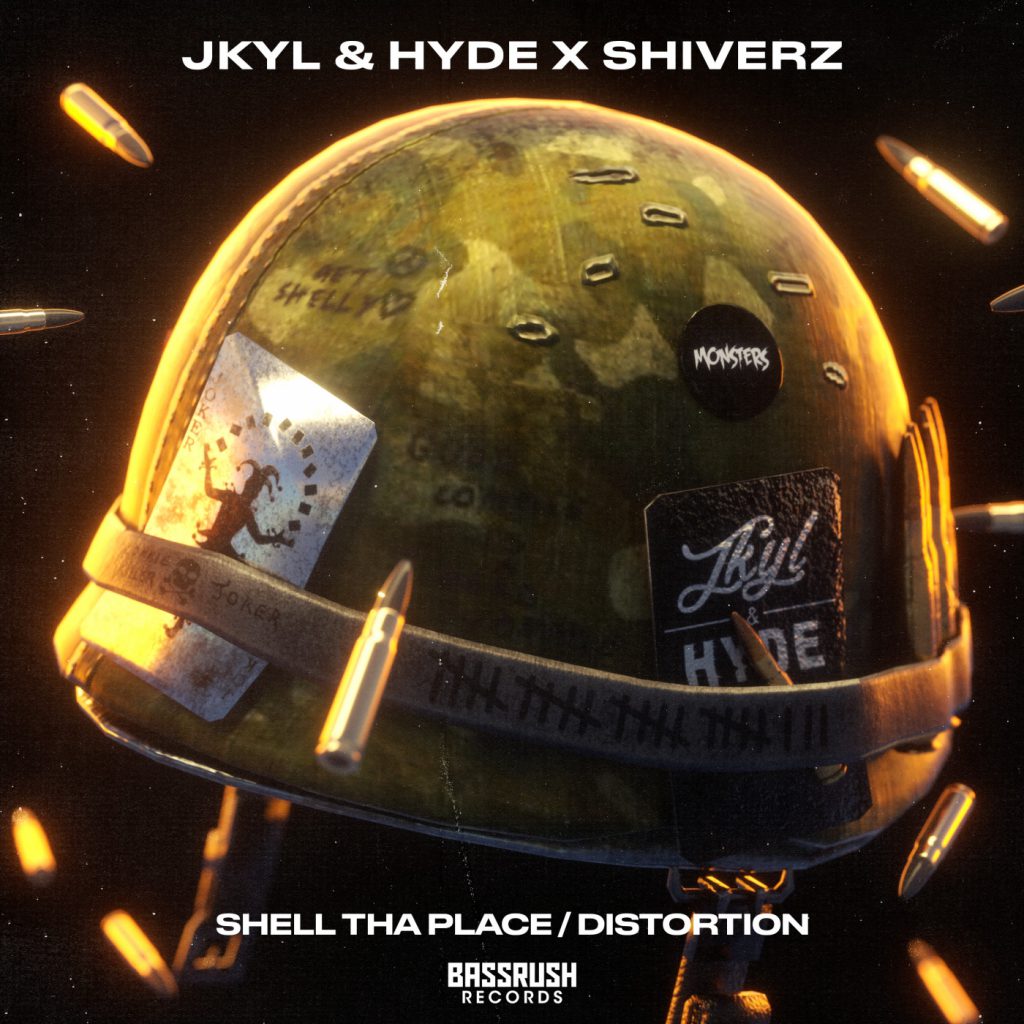 ---
Follow Jkyl & Hyde on Social Media:
Website | Facebook | Twitter | Instagram | SoundCloud