After finding a home on Armada Music, Takis sat down to chat with us about his new tune "All Time" and what his experience has been like so far.
---
Takis might be one of the latest Canadian artists on the block, but he's one that dance music lovers should be paying attention to in 2021. Last year, he paved his way during the pandemic by delivering new music and outstanding mixes to his growing fanbase, keeping them grooving the entire time. And his hard work paid off as well as he gained looks from the legendary label Armada Music with his "Wait For Me" with Goody Grace and Tory Lanez.
Following up that single, Takis also unveiled "From The Start" with Veronica, before the end of 2020 while also pressing on with his Welcome Home mix series that was packed with sensational tracks as well. Now, he's further his mission to make his mark as a producer in 2021 with the release of his latest tune, "All Time," which continues on the path of his vocal-driven style with Jamie Fine and Brandyn Burnette joining in on the fun. After listening to this track, one thing is clear – this Canadian creator combines genres flawlessly by incorporating vocals from pop, hip-hop, folk, and more.
Looking to gain more insight from this rising star in the scene, we spoke with Takis about his beginnings, what his experience is like as a new producer in the scene, his thoughts on joining Armada Music, and plenty more. So make sure to listen to "All Time" on Spotify or your preferred platform and read on for the conversation.
Stream Takis – All Time (feat. Jamie Fine and Brandyn Burnette) on Spotify:
---
Hey Takis, thanks so much for taking the time to speak with us today. Let's kick things off by diving into your history a bit. Who were some of your earliest musical influences and what led you to develop a passion for dance music?
As a kid, my entire life revolved around discovering hip-hop. I was obsessed with the early rap blog wave and mixtape ranking sites like Datpiff. It was so fun. Finding and sharing new rappers or producers was my only hobby haha.
Later on, in high school, I was invited to go to an electronic music festival in my hometown. I didn't think much of it, to be honest, but the moment I walked into those doors my life changed. The energy of the music production, visual production, and the people captivated me. I started seriously producing dance music the very next day and haven't looked back. 
Was there a specific moment when you realized you wanted to produce and play music professionally? What were your first steps in becoming an artist?
Growing up in a small town I didn't have many examples of "real-life artists". I mean… I just never met or heard of anyone living in my town who was truly a professional musician so I never really thought about earning money. I thought it was impossible, seriously. I always had some terrible job, or side hustle to pay my bills. Thankfully I just focused on making good songs and somehow enough people eventually started to care about my songs where it became my profession. The truth is it's gotta be about the music first, second, and third at the start. The "business" will come when it comes. 
I absolutely loved your recent single "All Time" featuring Jamie Fine and Brandyn Burnette. What was it like working with Jamie and Brandyn? Can you walk us through what was going through your mind in creating this tune? 
Thank you! "All Time" is a song about hope. Hope for a better future. The past year really affected me, and I mean it hurt everyone on earth. I quickly became bored, even frustrated at the idea of writing dark songs – the world was dark enough. So to shift gears, "All Time" became our attempt to say that everything won't be perfect, heck it might not even be good… but it's going to get brighter in some way. These clouds can't last forever. 
Also, being my first ever Zoom-only song experience, I didn't know what to expect. Thankfully after explaining the vision to Jamie & Brandyn they wrote incredible verses. We could do a whole 4-hour interview about how amazing Jamie & Brandyn are as people and still not do it justice. Beyond the music, they're both truly great friends of mine.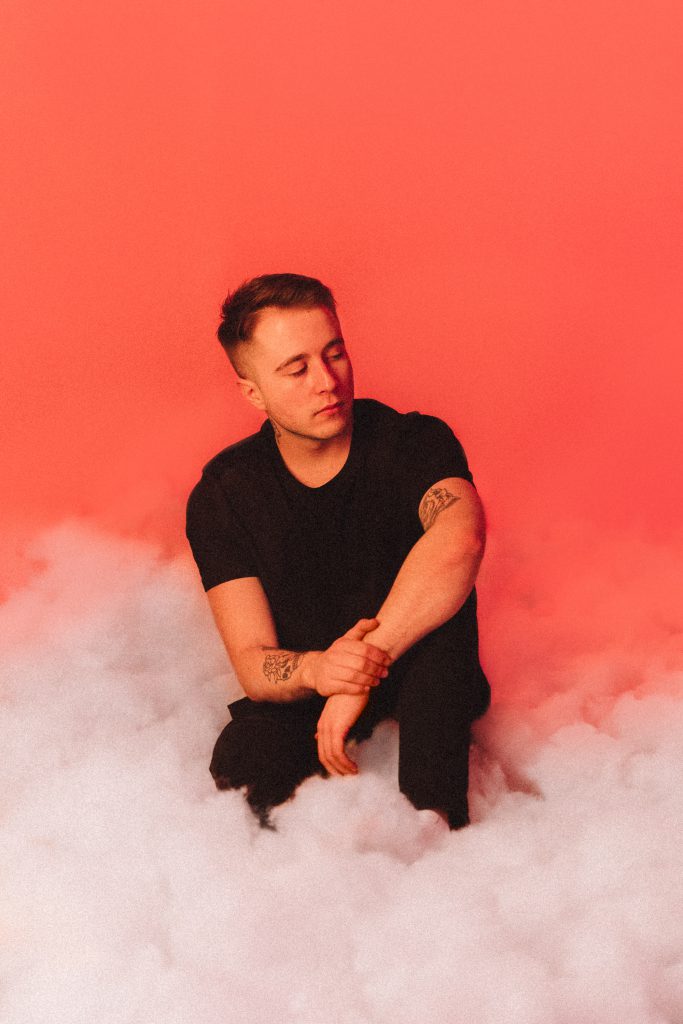 After listening to a handful of your tracks and mixes, I noticed many of them are vocal-focused. Does your production process differ when creating tracks packed with lyrics? How do you go about choosing vocalists for your tracks? 
Every song starts with an honest story. You hear this all of the time because it's true, but songwriting is like therapy. I personally resonate with lyrics and storytelling in songs first and the production adds to these stories. 
As far as vocalists, I try my best to create unlikely collaborations. Two artists with constructing stories or vocal tones or flows. Personally, I get excited when I see a tracklist with two unique names. 
Back in September, you dropped the first edition of the Welcome Home mix series which is packed with breathtaking tunes. Can you talk about the mission of this series and how you go about choosing the tracks you feature in it?
Well, thank you. To be honest, my Welcome Home mixes are nothing more than a passion project, I'd truly make them if nobody listened. Also, I haven't performed in well over a year so they keep me sharp and motivated to stay on top of new music and dig deep for underrated tracks. 
While you've been busy paving your way into the scene with outstanding mixes and releases you also joined the ranks of Armada Music. What has your experience been like gaining their support and how do you feel it has impacted you as a rising artist in the scene?
Armada is an iconic label in our world, period. Whether it's a legend like Armin van Buuren, current pop stars like Loud Luxury, or my personal favorite artist on Armada, Lost Frequencies – it's just an honor that we're all on the same team. I'm proud to be a part of this family of artists.
As an up-and-coming artist in the scene, do you have any advice for other rising producers? What's been the biggest tip you've received from an artist that has helped you out significantly?
DON'T take what is not in your control seriously. Keep a light heart, have fun. I don't control what Spotify playlists I get on, I don't control what radio stations play my songs, I don't control when this pandemic will end – so I don't stress those problems at all.
On the flip side, DO take what is in your control seriously (work ethic, attitude, focus). If you say you'll do something, do it. Respect yourself and your team. Keep the promises you make. 
This past year was tough for everyone (especially in the festival and music industry). However, many artists agree that they gained some positive experiences amid pandemics—do you have an experience you can share about how you managed to deal with adversity in 2020?
On a positive note – I'm getting the hang of Zoom sessions, believe it or not. I went from can't stand them, to they're not bad, to "wow I'm writing great songs virtually, wtf?!" I also was in a dark place long enough last year, that I want to highlight the brighter year ahead. I truly believe we're going to come out of this very soon. 
Finally, what goals do you hope to achieve in 2021? Can we expect more music and Welcome Home mixes in the near future?
My new single "All Time" ft. Jamie Fine & Brandyn Burnette is out now and my upcoming album "Welcome Home" is due this summer. Thanks for having me!
---
Follow Takis on Social Media:
Facebook | Twitter | Instagram | SoundCloud