Meduso selected some of today's best up-and-coming producers including Engix, Vibe Emissions, Maroc, and more for Yugen: The Remixes.
---
One artist that has been making a name for himself in the scene as of late is rising producer Meduso. Showcasing his unique blend of dubstep and experimental bass, last year saw him play Electric Hawk's Harmony festival and release music on MorFlo, Wavecraft Collective, and Sub.Terranean. 2020 also saw him drop his debut album, Yugen, a massive release that further proved he's an artist to watch in the bass scene.
Now, Meduso has come together with a handful of talented up-and-coming producers to remix tracks from the album. Out now across all platforms, Yugen: The Remixes blesses listeners with fresh cuts from artists like Engix, Marco, Vibe Emissions, illanthropy, Feelmonger, Wriza, and Dream Pusha. Along with these massive remixes, Meduso even delivered a very special VIP of "A Moment" as an added bonus as well.
Find a proper set of speakers and bump these remixes extra loud. Listen to them now on your preferred music platform and read on for a more in-depth review of the album.
Stream Meduso – Yugen: The Remixes on Spotify:
---
If any of the artists on this album aren't on you radar yet, the certainly need to be after listening to their remixes off Yugen.
Engix leads the pack of remixes with a cut of "Hyperreal" that does exactly what the lyrics in the track said "brain vibrate, vibrate your brain." His sound is a mix of classic dubstep with a new, refreshing twist that's sure to have you shaking your hair all over. This take on "Hyperreal" is massive in every sense of the word and will vibrate your body and speakers.
Following up is Vibe Emissions loud and wobbly take on "Laws Of The Matrix." Vibe Emissions was one of our artists to watch this year and after listening to this we are reminded why, it's a wonky, wobbly ride that you simply won't want to end. Then, Maroc's remix of "Mind Bender" enters the fray and is without a doubt going to bend some minds. He's another artist with a massive sound and will make you want to throw your body all around when listening to this tune.
BroMosapien's "Sunken" remix is nasty from beginning to end, with fast-paced and distorted sounds that felt like the ground was rumbling beneath me. Then, IZZI is going to "Summon" otherworldly spirits with the next remix with its calming sound and underlying tones that are gritty. You'll be sure to bob your head and have your hands dancing in the air.
Keeping that good energy going Meduso drops in with his VIP of "A Moment." A gorgeously sculpted track that will have you floating in and out of the sweet yet filthy sounds. Dream Pusha's take on "Intrigue" follows next and made me feel like I was stuck in a murky forest, deep within Middle Earth. The track leans more on the mellow side but is still packed with deep and dirty sounds. Soon after, Ampathic puts an invigorating twist on "Intrigue" as well. Adding in a lightweight soundscape to explore, but still layering it with some dirty bass, this remix is absolutely gorgeous.
If you were ready for someone to "Bring the Noise" then Kadena most certainly has you covered. They added in distorted, wavey, and straight-up nasty sounds that made me want to drop it low. My headphones were vibrating when I listened to it, much akin to how illanthropy did when he remixed "Bring the Noise" to add a super wobbly and heavy twist.
The final two cuts are simply sublime. Feelmonger is going to have listeners feeling they like are about to "Rise" up and float away with his remix. Listening to this made me feel like I was dancing in a forest with stars twinkling above me while getting lost in each deep bass sound. Then, Wriza wraps things up with a mind-blowing remix of "Yugen." My jaw dropped when I heard the fat bass on this one and it was the perfect finishing blow of the collection. Everyone did such a superb job on these remixes and it has me even more pumped for the rest of the music that 2021 is going to bring.
---
Meduso – Yugen: The Remixes – Tracklist:
Hyperreal (Engix Remix)
Laws Of The Matrix (Vibe Emissions Remix)
Mind Bender (Maroc Remix)
Sunken (BroMosapien Remix)
Summon (IZZI Remix)
A Moment (Meduso VIP)
Intrigue (Dream Pusha Remix)
Intrigue (Ampathic Remix)
Bring the Noise (Kadena Remix)
Bring the Noise (illanthropy Remix)
Rise (Feelmonger Remix)
Yugen (Wriza Remix)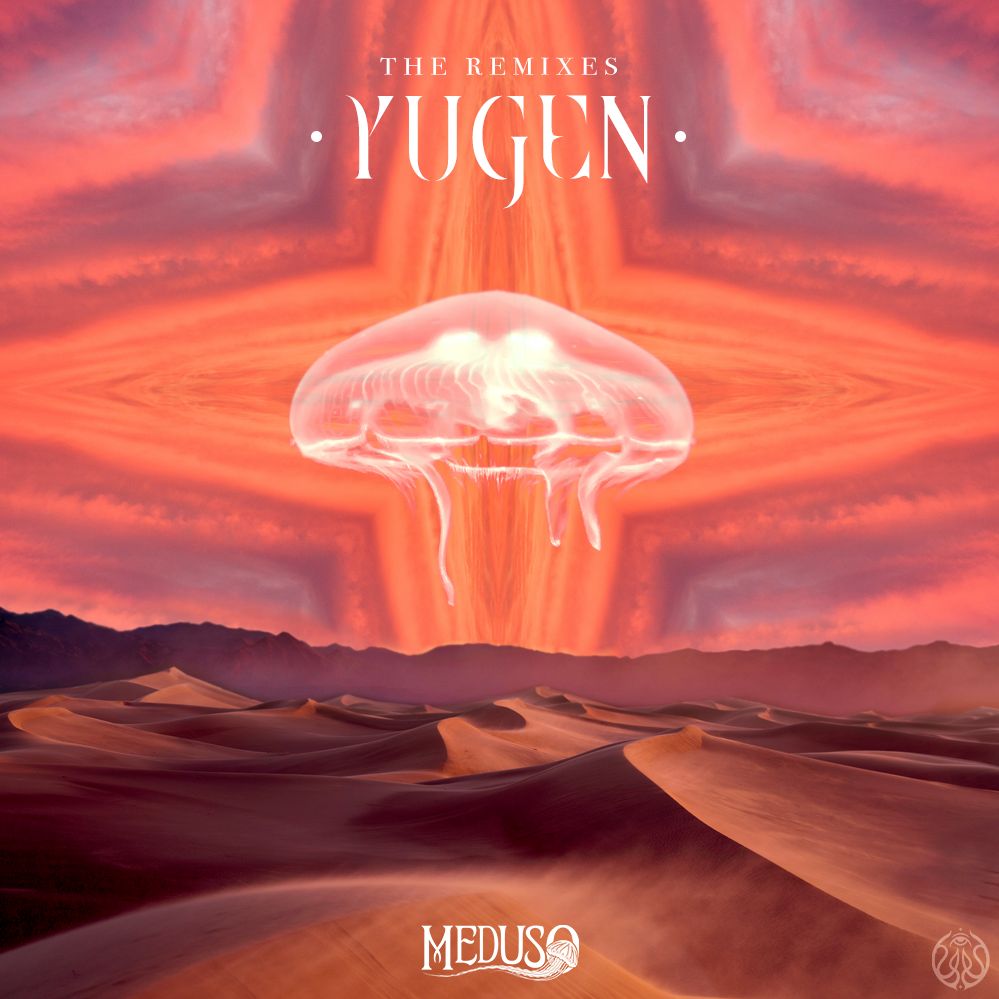 ---
Follow Meduso on Social Media:
Facebook | Twitter | Instagram | SoundCloud | YouTube | Twitch