After enduring delays, Grum fans exult as his highly-anticipated album Deep State has officially been released for the masses.
---
It was back in 2016 when I saw my first Above & Beyond show and Grum was a supporting act. I knew nothing about him but remember thinking, "Wow, even if I left before Above & Beyond, this would be an amazing night!" I've had the pleasure to see him four times since then and Grum has never disappointed me and my crew. Now, he's released his long-awaited album Deep State for the masses and solidified his spot among the upper echelon of artists.
The strong mix of progressive trance tracks across the 10-track album only further proves the mastery that Grum brings to the table with the release. "Stay" from Deep State was first released on Anjunabeats Volume 14 and encaptured fans from that moment on. He's also just kicked off his tour to bring the album to life, and with the rest of the album now available, it's clear that these are shows you won't want to miss.
Give Grum's Deep State a listen on your favorite platform now, read on for my thoughts and favorites from the release, and let us know what you think in the comments below!
Stream Grum – Deep State on Spotify:
---
The thing I noted most on my first listen to Deep State was that it put me into a pure trance-like state.
The entire album hovers in the sweet spot of 126-128 BPM and focuses on traditional trance beats rather than heavier beats or ethereal vocals. There are four vocal tracks included ("Stay," "Tomorrow," "Running," and "Afterglow") and they are terrific! Yet the album is so smooth because the beats are consistent and have a flow throughout.
Grum has been known to remix classic pop songs like "Shout" and "Fashion" in the past but no such remix exists on Deep State. And yet…
When we interviewed Grum last year, he talked about his retro remixes and likely being done with those for now. However, on Deep State, I caught several throwback musical phrases making the album feel like an '80s pop scavenger hunt.
The opening of "Lose Control" reflects "Relax" from Frankie Goes to Hollywood. "The Ascent" has the limited vocals "Come on baby, Baby take my hand" cribbed from "(Don't Fear) The Reaper" by Blue Öyster Cult.
There are a few others, but they are more obscure, so I'll leave the hunting to you; if that's your thing. And while not 80s, "Running" has some synths seemingly right off Grum's first album tying his work together nicely. And the capstone to this journey is the uplifting "Afterglow" to close out this glorious album.
Every song on Deep State stands on its own and also comes together to form a solid album. 
I personally feel that too few album releases are truly albums in the traditional sense. If you ask me, an album should play as a series of musical stories that take you on a journey from finish to end. Deep State does this at a time when so many albums are simply a series of songs released together that have no other connection. It also takes the listener through periods of light and dark just like our journey in life and is an album that I'll surely be coming back to in the future.
---
Grum – Deep State – Tracklist:
Deep State
Stay
Lose Control
Tomorrow
Home
Genesis
The Ascent
Running
Altered State
Afterglow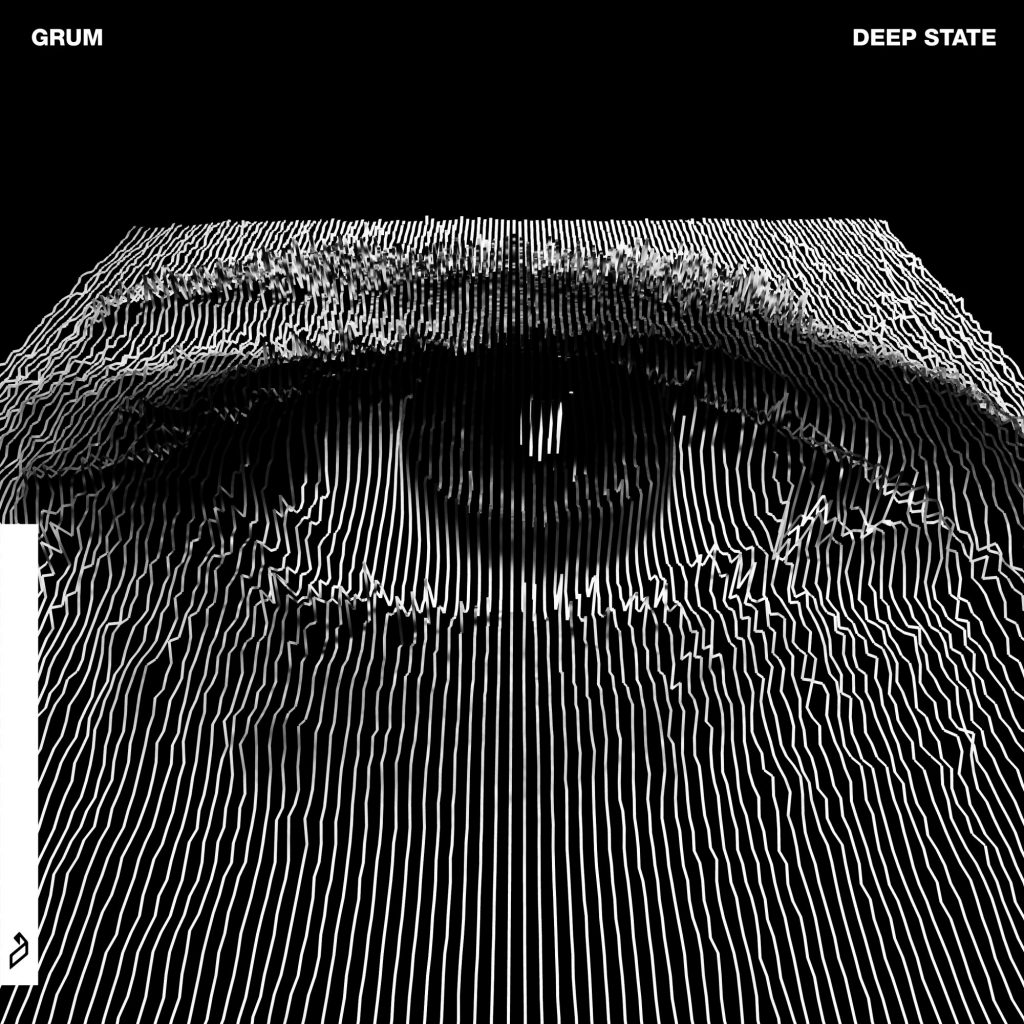 ---
Connect with GRUM on Social Media:
Website | Facebook | Twitter | Instagram | SoundCloud | YouTube