Sydney Blu invites you to explore her world in Berlin with a range of house styles on her new studio album, Conviction, out now via Blu Music!
---
Sydney Blu has been bit by the inspiration bug and for a musician like herself, this means designing a breathtaking new album for the world to enjoy. Although her life began in Canada, she did what most of us only dream about doing someday, traveling all over the world, discovering herself, and honing her craft along the way. She would eventually find solid footing in Berlin, now her happy home and muse for her sophomore artist album, Conviction, out now on her personal imprint, Blu Music.
The years leading up to this project have been nothing short of successful. Tunes like "Escape" and "Mind Games" put her on the map as a creative in the house and techno realm and she's further solidified her place with releases on mau5trap and Desert Hearts as well. Her album Relentless, released back in 2015, was a showcase of raw talent that convinced us to leave our hearts on the dance floor. But, it's Conviction that taps into human resiliency during a two-year period, that allowed Sydney to explore new levels of focus.
Conviction was in the beginnings of production in Berlin just as COVID was starting to spread far and wide. Before the world locked down, Sydney was on her way back to Canada for a tour and got stuck there in a town called Thunder Bay. It was there that she finished writing and recording Conviction, and while the situation looked mighty dim, she found hope through music. This allowed her to pour all of her time and energy into the project, gifting her fans with what may be her best work to date.
To celebrate the release, Sydney Blu is embarking on a Conviction promotion which will see her take over the virtual decks on Twitch. Check out her socials for more details and tune in to celebrate with Sydney safe and sound from the comfort of your own home.
Purchase Conviction on Beatport, stream the album on Spotify below, and continue on for my take on the album!
Stream Sydney Blu – Conviction on Spotify:
---
It's time for imagination to take front and center as I begin my journey through Berlin.
The lead single, "Monologue," features the vocals of Fritz Helder, one of the lead singers of Azari & III who rose to fame with songs "Hungry for the Power" and "Reckless for your Love." This track comes paired with a striking music video directed by Berlin's Christiana Krueger, focusing on the city's hedonistic lifestyle and the struggle to decide whether or not to stay at the party. When I listen to the track I find myself imagining the nightlife on the other side of the Atlantic as the piping hot lyrics put me in the mood to sway.
As I warm up my muscles for what's set to be an experience full of multiple dance breaks, "Premonitions" dashes in with pep, persuasion, and a vocal detail that belts out loud and proud. Just as the title suggests, I begin to paint a picture of the direction that this album is going to take me; Hopeful that each tune will leave me dripping in sweat as if I've just left the Panorama Bar in Berghain. I feel the underground scene beckoning me to come out and play under the lights.
"Nightshade" is next to make a massive impact and features Toronto native Amalia Leandro. This offering takes me deep into the Berlin underbelly and holds me captive as I indulge in the sinful fruits of the counterculture. While soaking in the darkness I find the festive kick to be wildly invigorating, leading flawlessly into "Turning Point," a track that really does flip the script with bouncy synth chords and carefree energy.
Now that I am floating on Cloud 9, Jeny Vega pops by and shows off her top-notch vocal talent on "To The Ground." Her voice is incredibly pleasing to the ear as the competing top-end notes offer just a touch of dissonance, creating a mysterious atmosphere. Just as the brooding vibe sneaks its way down to my grooving feet, I look at my watch and realize it's time to get to the station to catch the late-night train to my next destination.
All aboard…….destination Spandau!
I ride the chugging rhythm as I stick my head out of the window and feel the cool German breeze sweep past my face. We're picking up steam as the "Train To Spandau" serves up the next mood shift, pulling me in with flickers of psychedelic elements and serious attitude. There's no turning back now. I step off the train and assess the new environment that surrounds me.
I think there may be a "Conspiracy" afoot as I realize that Sydney Blu's got me right where she wants me. I can't stop my body from reacting to the swirling tones that sit beneath lines of spoken word. This track may be the most infectious of the lot, as I'm obsessed with music that makes me pay close attention to detail. Knowing exactly how to follow it up, "Vibrate" flows on in with exquisite purpose, keeping my soul chained to the dance floor.
I close my eyes tight as I wiggle and groove. When I open them I've been transported back to Berlin and find myself cutting loose at a Boiler Room extravaganza. "Boiler" bubbles with fun and flirty percussive elements, anticipatory rises, and brassy sound blasts that jolt my body to react. This track's extremely party-forward and I want to put it on repeat all day long.
I'm just about ready to let my naughty side out and Sydney Blu shows me the place to start.
"Exotic Erotic" pulls me out of the party and dumps me onto the streets of the Red Light District where the creatures of the night take me by the hand. They sing a song of the taboo as the convincing beat keeps me on a straight and narrow path to my next late-night watering hole. As I enter, "Late Night Dub" pulsates through the club speakers. The lounge essence arouses my spirit as I sip and chill under the neon glow.
I look up to see Sydney Blu behind the decks as "I Know" begins to morph the musical temperature in the room. Suddenly, the bar fills with clubgoers ready to turn the afterparty on its head. While the sun may be ready to rise, everyone seems filled with rejuvenated energy. This track inspires mix and mingling to commence as the sexy undertone titillates the senses. Even the shyest wallflower is convinced to join in on the action.
Now that we're all hot and bothered in the best way possible, why not end the night with a spiritual awakening. In truth, for a raver like myself, the club is my "Temple". The cleansing begins with a ping-pong-like sound detail, aiming at putting me in a trance. An arousing melodic atmosphere takes over and transports me into rave heaven, a space that Sydney has filled with profound tribal connotations. The chanting of "OM" is the cherry on top, filling me with a sense of peace and purification as we move into "Epilogue."
Alas, it's just about time to head back home but before I depart the wild Berlin scene, Fritz Helder circles back to take a bow.
Sydney keeps it festive yet gloriously dark on "Epilogue," rounding out a journey that has taken us into the heart of her beloved stomping grounds. As the layered synths, drum strikes, and hellish quality of Helder's voice vibrates through my brain, the VIP Mix of "Monologue" draws the curtain with one final spark of mature tech energy.
I can't even begin to say how much this album moved me. I thought I was at home in Atlanta but within seconds, I was dumped into the heart of Berlin where I proceeded to dance the night away. Knowing the inspiration that led to Conviction allowed my own imagination to take flight as the ebb and flow kept me wondering where I would end up next. This is the effect that dance music should always have. I want to feel like I'm swimming deep in the mind and soul of the producer. Sydney Blu made that happen.
---
Sydney Blu – Conviction – Tracklist:
Monologue feat. Fritz Helder
Premonitions
Nightshade feat. Amalia Leandro
Turning Point
To The Ground feat. Jeny Vega
Train To Spandau
Conspiracy
Vibrate
Boiler
Exotic Erotic
Late Night Dub
I Know
Temple
Epilogue feat. Fritz Helder
Monologue feat. Fritz Helder (VIP Mix)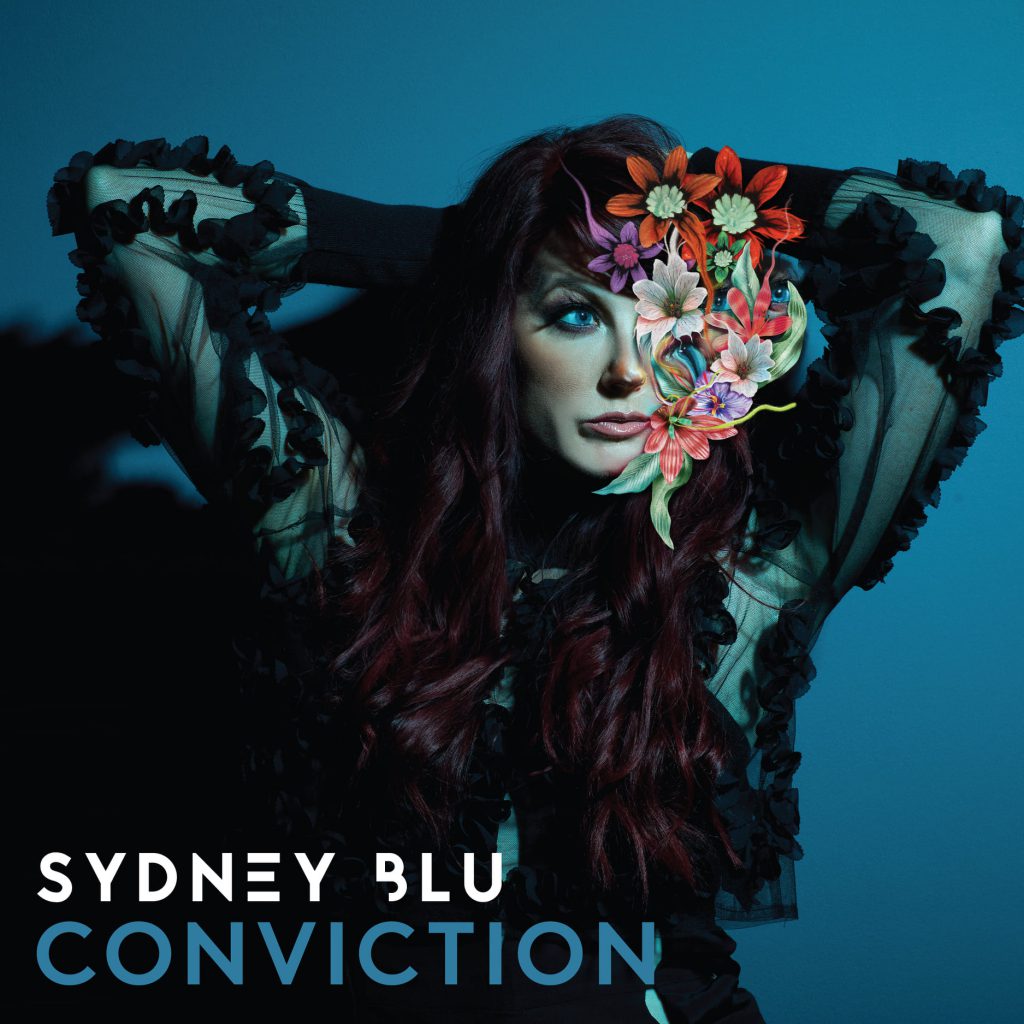 ---
Connect with Sydney Blu on Social Media:
Facebook | Twitter | Instagram | SoundCloud