Immerse yourself in the hypnotic, bass-filled soundscape that Contra Scandal created for his brand new album Full Circle.
---
Contra Scandal is one of the most unique producers in the scene right now. His releases are a pleasant journey and will put a smile on the face of anyone who listens to it as he masterfully mixes in the sweet sounds of his violin and layer it within weird and wonderful bass. Now, he's looked to Gravitas Recordings for his latest body of work, Full Circle, which's available now across all platforms.
After getting a taste of the album's heavy, low-end bass and hypnotic sound on its title track earlier this week, it was clear that Full Circle was shaping up to be an impressive work of art. Contra Scandal takes listeners on a trip to the bassy unknown while also highlighting parts of his own life, including the nightlife in Colorado and his hometown Kings Mountain, California.
Packed into this album are tunes that feature some nasty bass, those gorgeous strings of his violin, and some superb vocals. One moment you'll be getting down with tracks like "Escapade," and others you'll be hypnotized by the beats like in "Snake Charmer." Contra Scandal is one artist that pushes soundscapes from all sorts of genres and brings them together to create his unique and incredible style, and it's one that listeners will return to again and again.
Come get lost in the sounds of Full Circle and listen on your preferred music platform. Let us know which track you were vibing with the most in the comment section and read on for a more in-depth look at the album.
Stream Contra Scandal – Full Circle on Spotify:
---
As soon as the first track on Full Circle began I felt myself being pulled in and couldn't help but bob my head to those sweet bass sounds.
Contra Scandal starts things off with "Immersion," which is honestly the perfect name for the track because listeners are immersed in these sounds that beckon them to take the ride. The sounds of his violin arrive next, layered with beats that will have you stomping your feet and catchy vocals that will have you singing along. Soon after you'll find yourself getting your flow state on, elevating, and clearing your mind to each aspect of this track. Just wait till the drop comes and you hear that bass.
Following up is "Escapade," a distorted bass-filled tune that evokes imagery of being lost in the desert with a far-off destination map but only faith in the compass guiding your way. A favorite off the album, "Mile High Livin'," lands soon after, and in this one, Contra Scandal reflects on wonderful days in Colorado, going to shows at The Black Box, Red Rocks, and Cervantes. The vocals in this have such a mean flow that ties in perfectly with the wobbly and weird sounds. It paints such a great picture of sight and sound with imagery of the beauty of Colorado filling the mind.
The mood switches up with the next track "A Calling," which highlights Contra Scandal's life growing up in Kings Mountain, California. I felt like I was climbing over boulders and immersing myself in nature while I was listening to this. While the track starts off slow and ends on a slow note, a little over a minute in things get heavy and dirty for an added punch.
For those who have a fear of snakes, you should be wary of the "Snake Charmer," the next track off Full Circle.
Within seconds of the track beginning, I felt myself being hypnotized by "Snake Charmer." It was so addicting, so the name certainly fits. I pictured someone calling in snakes and making them slither to each sound that made up the track, and when the bass hit and it gave me goosebumps.
Contra Scandal paired up with Spirah for the next track "Hard Way." This is a track about reflection, looking back on past mistakes that may have been made a multitude of times, learning them, well, the hard way. Sensual and heartfelt violin bits are intertwined with the gorgeous vocals, making it clear that when these two come together some serious magic happens. I really hope to hear more projects from them in the future.
Next up is the title track "Full Circle," the track we were lucky enough to premiere. It is packed with deep bass and nasty low ends, layered within those gorgeous strings of Contra Scandal's violin. I felt like a "Rebel" with the next one, it made me want to adventure off on my own and get lost on a journey of self-discovery. Contra Scandal showcases a multitude of instruments in this, further cementing his impressive talent and ability to blend different tools of sound together.
The album comes to an end with the last two tracks, leading listeners back home from this journey with Contra Scandal.
"The Remaining Light" is breathtaking, I honestly had no idea what to expect and it was such a wonderful surprise. I could imagine this being played at the end of a set, easing fans out and putting them in a trance like state. You can't help but feel all warm and fuzzy while listening to this, especially once Contra Scandal starts playing the strings of his violin.
Last but most certainly not least, Morillo puts his own twist on "Mile High Livin'." Fair warning, this one's going to make you want to drop it real low. It starts off similar to the original, but slowly the bass begins to come in before hitting hard with the drop. This remix is dirty and bouncy and packed with drippy wobbles, there really couldn't be a better way to send listeners off on this release!
---
Contra Scandal – Full Circle – Tracklist:
Immersion
Escapade
Mile High Livin'
A Calling
Snake Charmer
Hard Way feat. Spirah
Full Circle
Rebel
The Remaining Light
Mile High Livin' (Morillo Remix)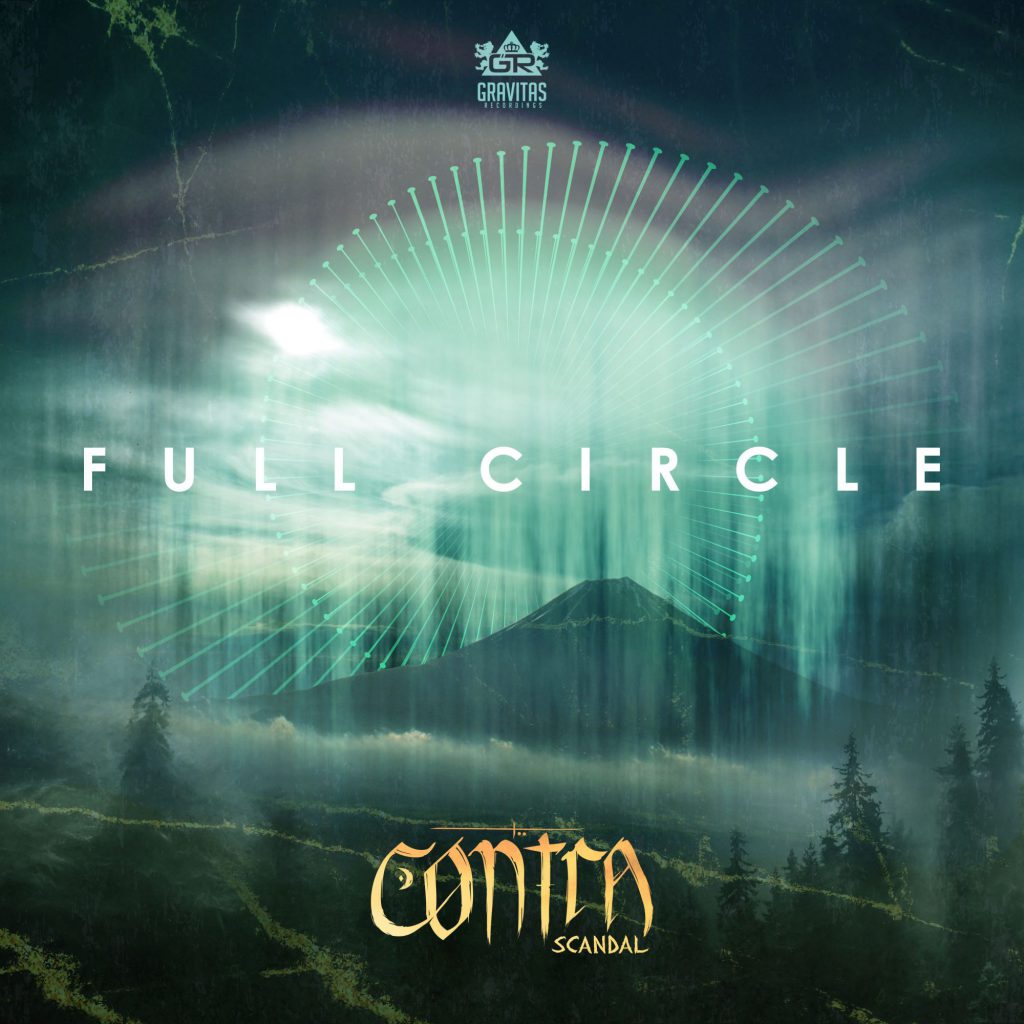 ---
Follow Contra Scandal on Social Media:
Facebook | Twitter | Instagram | SoundCloud | YouTube