Solus is a deeper look inside the mind of CharlestheFirst as he takes fans on an emotion-fueled journey into his heart and soul.
---
CharlestheFirst is a name that needs no introduction for those tuned into the bass scene. Born in Tahoe, his music is heavily influenced by the Sierra Nevada mountains and the emotions, sounds, and feelings that come from it. He's a visual storyteller who has an impeccable ability to paint beautiful pictures in listeners' minds as he pours his heart and soul into his productions, all while crafting up unique and recognizable sounds.
Fans have eagerly been awaiting the next masterpiece from CharlestheFirst, and over the last few months, he's teased everyone with clips of what we could expect off of his upcoming LP and blessed fans with two early releases. "Out Of The Dark" is a powerful and beautifully sculpted song, one that felt like it was meant to heal one's soul coming out of difficult times. And on "For Now," he shows off his vocal skills and layers them over a multitude of emotional sounds.
Today, the wait for his latest body of work is over as he's delivered Solus, a transformative 13 track LP that blends all of the production styles that make up Charlesthefirst's vast soundscape. It conveys a story of pain, healing, and coming out of the dark and back into the light. "The meaning of Solus to me is a journey alone. It's a pilgrimage of sorts to home base; a resetting of it all."  He's shedding layers and breaking down walls with Solus, giving listeners an intimate peek into his mind.
Let your mind and soul be whisked away on a journey with Solus, stream it on your preferred music platform, and read on for my review of this stunning album.
Stream CharlestheFirst – Solus on Spotify:
---
The journey begins with two moving yet powerful tracks, leading into the emotional story that is Solus.
There is no doubt CharlestheFirst knows how to pull listeners in and make them feel things below the surface layer. "Learning 2 Pray" kicks things off with lush sounds that blow through your ears like a leaf in the wind. It's a calm journey through the forest of one's mind. Following that soon after is "To Depart, To Seek" continuing the feelings that began with the lead tune but adding in bits and pieces of heavier sounds and seamlessly intertwining them with beauty.
Next up is "Figured U Out," my favorite song from the LP. I am a huge stan for his side project hawk., where he typically tends to show off his vocal styling; I love that he is starting to blend that more into his CharlestheFirst project. This track is an emotional journey of letting go, finding solace with oneself, and moving on. His ability to blend different soundscapes paints the most vivid pictures in one's mind and makes us look inside ourselves. "Thinking that this hill's too steep but, this wouldn't be my first climb." This song really hit home and made me feel even more connected with his sound.
CharlestheFirst switches up the mood with the next few tracks, starting with "Foreboding Feeling."
For "Foreboding Feeling" CharlestheFirst teams up again with fellow Labgroup member Potions to create a collaborative masterpiece. These two always seem to make magic together and this tune leans on the darker side with bone-chilling beats that echoed throughout my ears (which is very fitting for the next chapter of Solus). There are distorted synths that pulled me out and dropped me back in, while the song itself gives the feeling of being in a foggy, dense forest in Tahoe. Following "Figured U Out," it felt like this track was trying to deal with the feelings that come with change.
Up next is "Prophecy," which yet again blends dark soundscapes with heavy, gritty basslines. It drops you in an array of sounds and ends with birds chirping and a breeze blowing by. It's the perfect lead-in to "Hopeful," which starts off with the same chirping and, eventually, mixing in what almost sounds like ocean waves pulling listeners back and releasing them into the rest of the songs. CharlestheFirst blends in snippets of vocals in "Hopeful" and mashes them up with his signature foreboding sounds, which slowly eases the listener out and prepares them for what's next.
Now we are onto the next chapter of Solus, where parts feel like brighter days are ahead, but some parts hit deep on a sadder note.
"Out Of The Dark" is the turning point of Solus, where the mood switches up, and a feeling of tranquility and hope for new beginnings comes into play. This was one of the songs that he teased us with back in December and left his fans craving more. While there are beautiful pieces to this, CharlestheFirst switches it up halfway through and adds in those darker tones and a feeling of power washes over listeners as they come out of darker times. Then, "Searching (Interlude)" offers up a light break in the journey of Solus which fits perfectly as the middle song of the LP.
Next up is "For Now," the second song that we got blessed with before Solus was released in its entirety. This track paints a sad, yet beautiful story of letting go of someone we don't want to yet release. "I wish you didn't worry 'bout me, but you can leave me here for now." I feel like this was one of the most vulnerable pieces not only on the LP but also from all the tracks he has released. The sounds layered with the sad vocals intertwine so perfectly together, and the song ends with little bass kicks that blend into the softer beats.
Fans have eagerly been awaiting the Tsuruda collab since CharlestheFirst teased it a few months back, letting us know the two had a project in the works for Solus. It was without a doubt worth the wait. "Hang In There" shows off the softer side of both producers, which honestly fits perfectly with the song's title. The two together mesh soundscapes that gave me a feeling of peace and hope.
The perfect blend of symphonic sounds set the mood for the next song "Fleeting Memories," another one that shows off the softer sides of CharlestheFirst. Sounds of nature take listeners on a journey through trees, floating through Tahoe itself. But he quickly switches up the mood towards the end, letting go of those cloud-like feelings and dropping into rugged mountain ranges.
Next up was another long-awaited collaboration with kLL sMTH, while wrapping things up with "Clarity."
"The Undoing" is packed with that dirty bass that CharlestheFirst has an uncanny knack for (deep, gritty basslines mixed with subtle crunchy undertones). His sound meshes together super well with kLL sMTH, and the two cooked up one hell of a banger. I found myself smiling and bobbing my head to it.
While "The Undoing" leans on the grittier side, "Clarity" mixes soft and sweet beats while still adding in some deeper kicks. It was the perfect way to end Solus, a masterpiece of an LP. I am eternally grateful for CharlestheFirst and his ability to touch my soul in ways no other artist has. This new side to his music has me eagerly awaiting what's next on his journey.
---
CharlestheFirst – Solus – Tracklist:
Learning 2 Pray
To Depart, To Seek
Figured U Out
Foreboding Feeling (ft. Potions)
Prophecy
Hopeful
Out Of The Dark
Searching (Interlude)
For Now
Hang In There (ft. Tsuruda)
Fleeting Memories
The Undoing (ft. kLL sMTH)
Clarity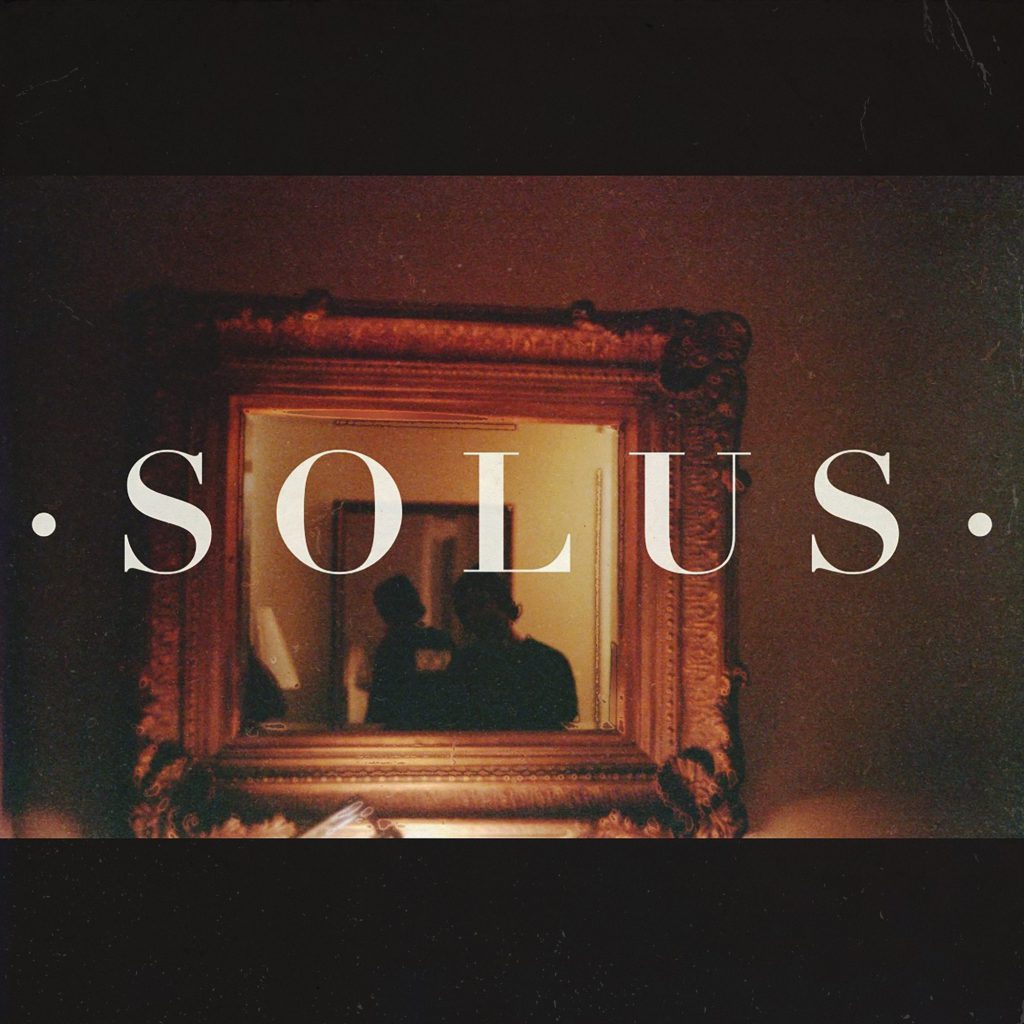 ---
Follow CharlestheFirst on Social Media:
Website | Facebook | Twitter | Instagram | SoundCloud | YouTube