The second installment of NV'D Records annual Family & Friends compilation is out now and chock-full of funky house beats.
---
If you have had the pleasure of attending one of North Carolina-based NV'D Records' private events, then you know that this imprint does things a bit differently than its counterparts in the house music scene. Whether you look at their exclusive Envy'd Lounge tucked away in the suburbs of Charlotte or their impressive events and takeovers during Miami Music Week, Your Paradise Fiji and Friendship, this up and coming label is one worth taking notice of in the scene.
But what really sets this label apart is how much those behind the imprint value friends and family. Not only is this evident through the exclusively inclusive feel that exists at the lounge and other NV'D Events, but also through the label's discography. Most recently, some of the imprint's closest friends were featured on the second volume of their annual Family & Friends compilation and the six-track album is packed with unique house cuts fitting for every mood.
Start the week off with a bang by checking out Family & Friends Vol. 2 on SoundCloud. Read on for a deeper look at the tunes and don't forget to support the release by grabbing a copy on Beatport.
Stream NV'D Records – Family & Friends Vol. 2 on SoundCloud:
---
Each track on the Family & Friends Vol. 2 compilation illustrates the individual artists' unique production style.
First up on the album is "Show Me How" by one of NV'D's closest friends, Cheechmo. This impressive debut release is a soulful cut that features funky bass and a catchy vocal that will have you singing along by the second drop. A calming, yet energetic track, "Show Me How" is fit for anything from a peak hour performance to a sunrise set.
Fuh Queue's "Flapjacks" is next up on the release. This high-energy tech house track takes no time getting to the point as it builds straight into the drop with a comedic vocal and blocky synths layered over a driving bassline. This entertaining track takes us back to those carefree, goofy festival days we sorely miss.
Next, Teal brings listeners "Move With Me." This record is a banger from beginning to end with laser-like synths, sharp hats, and a bass line that pushes through the entirety of its runtime. And like the name suggests, "Move With Me" will make you want to move your feet.
NV'D Records Label Manager Hot Pot is next up on the compilation with "Loved You From the Start." The track starts a bit more melodic than the others on the release, but don't let that fool you. Once it flows into the drop this quirky cut features an array of weird sound effects layered over thick, driving bass that really display Hot Pot's unique knack for sound design.
Another vigorous tech-house track follows from Richi Savage with "None Of That." The record, which almost veers into bass house, stimulates listeners' ears with a diverse range of bizarre sound effects, a singable vocal, and pounding lows. A certified dance floor destroyer, "None of That" is one that is begging to be rinsed at a late-night after party.
Rounding off the compilation with an absolute belter, "Show Off" by Kasto x Niles Shepard quickly builds into a grooving drop that intertwines DANI's airy vocal, strange sounds, and a shuffling bassline. Moving into the second drop, the vocal becomes more of a melody but is still accompanied by thick bass and sharp hi-hats. Needless to say, this record acts as the perfect closer for what is an impressive compilation from start to finish.
---
NV'D Records – Family & Friends Vol. 2 – Tracklist:
Cheechmo – Show Me How
Fuh Queue – Flapjacks
Teal – Move With Me
Hot Pot – Loved You From The Start
Richi Savage – None Of That
Kasto x Niles Shepard Feat. DANI – Show Off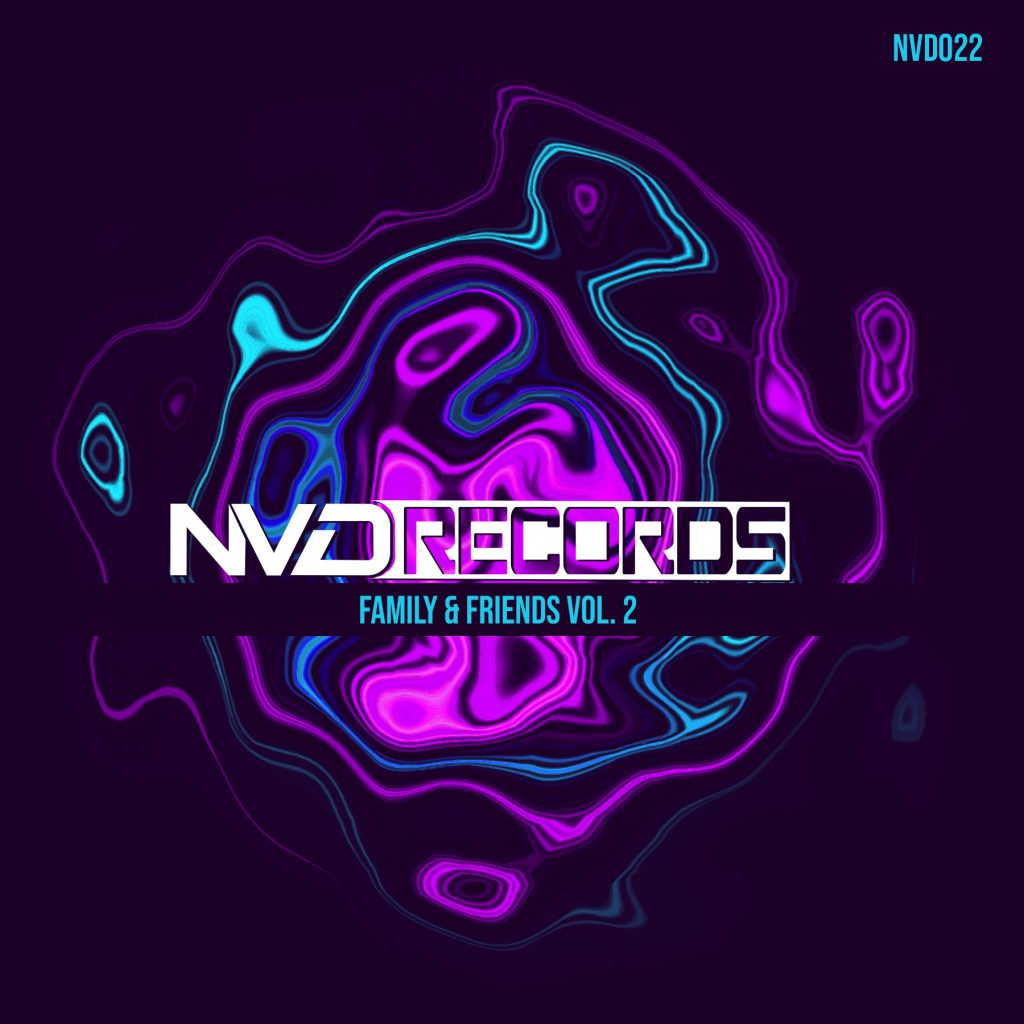 ---
Follow NV'D Records on Social Media:
Website | Facebook | Instagram | SoundCloud | YouTube