Monster Energy Up & Up announced Subtronics, Oliver Heldens, Kaskade, and Tchami as headliners for Spring Madness Festival.
---
Since its inception, Monster Energy Up & Up has been committed to college students looking to grow their careers in the live events industry through hands-on learning experiences and mentorship programs. Now, they've set their sights on helping college students dance their worries away this season with the Spring Madness Festival. From March 10-13, over 50 colleges and universities will battle it out and gain as many RSVPs as they can to come out on top of the competition that will be run by voting partner Yappa.
Eight victorious schools will win the ability to produce their own exclusive festival featuring one of the headliners (Subtronics, Oliver Heldens, Tchami, or Kaskade) and handpicked student performers. Besides the top-notch performances, students can look forward to contests, giveaways, and virtual meet-and-greets to make it a truly special experience. All tickets to these festivals will be free, although they'll only be available to those attending the winning schools.
This announcement also marks the return of the $10K Talent Showdown, where students get a chance to compete for a grand prize of $10,000 and other prizes as well. To participate, those competing must submit a video to their website or use the hashtag #10KTalentShowdown on TikTok. 
To learn more about the Monster Energy Up & Up and Spring Madness Festival competition, visit their website.
Monster Energy Up & Up Spring Madness Festival Headliners: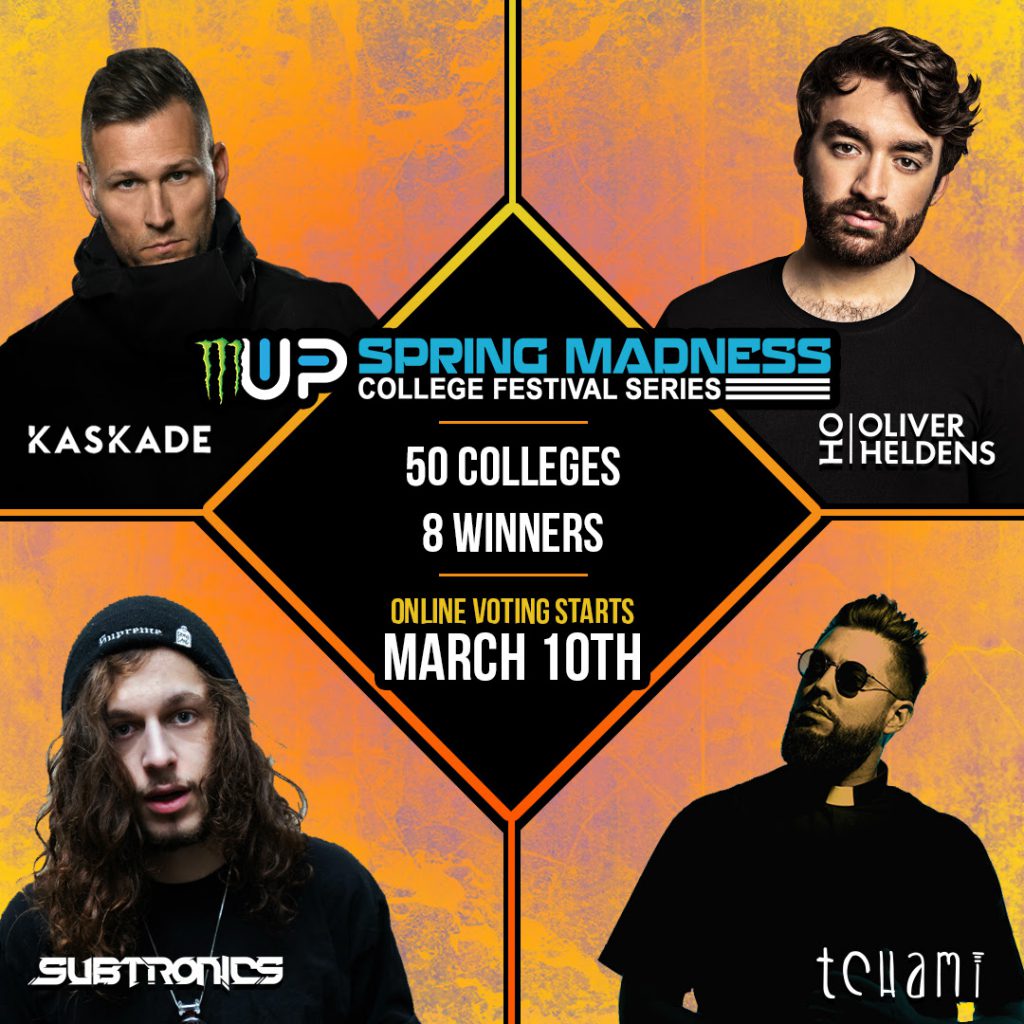 ---
Follow Monster Energy Up & Up Festival on Social Media: