Los Angeles powerhouse and Low Freqs leader CANDL has released his hard-hitting, breakbeats infused EP Origins to get everyone moving.
---
As the co-founder of the influential Los Angeles-based label Low Freqs, CANDL has continued to leave a lasting impression with each passing release and set he's played. Known for his special blend of house music, heavy breaks, and UK bass, he's delivered a number of fantastic tunes including "Drinkin' White," "DTF," and "Stand By" with Distape. He's also found his way to numerous distinguished platforms in the scene including Space Yacht Radio, Future Factory, and Trickstar Radio – one of the leading UK radio stations.
Now, to help usher in the new year, CANDL has released his debut EP, Origins, on the label he co-founded. Featuring two original tracks and a remix from Mike D-Fekt, this EP is an homage to the breakbeats-driven dancefloor grooves with an added intentionality and intricacy behind it.
Listen to Origins on Spotify below or stream it on your preferred platform, and read on for a deeper look at the two tunes on this EP from CANDL!
Stream CANDL – Origins on Spotify:
---
Carrying playful energy combined with a heady vibe, Origins will get your feet moving in seconds, whether it's on the go or in your living room.
CANDL leads the charge into Origins with its first track "Get." Starting the energy off nice and high, this tune marches hot out of the gates with a heavy yet bouncy bassline that is almost a sonic signature for Low Freqs LA. Then, he quickly introduces a teasing vocal that is spliced in throughout the song, commanding you to get down to the funky rhythms. Combining that distinct UK breakbeats bassline, fun vocal samples, and detailed sonic elements that sit perfectly in the mix, "Get" is a listen that's adventurous with plenty of movement and added dimension in the composition.
Listeners discover more of CANDL's 'origins' with "The Road." This second track carries a deeper, more late-night vibe. The repeating vocal entices you into the track as you surrender to the eyes-closed, head-nodding atmosphere of this song. By building upon and repurposing elements from "Get," despite having its own distinct feel, "The Road" still feels like a cohesive complement to the former.
My favorite part of this track is the howler-monkey-type sonic elements you hear throughout. It transports me right back to the epic sunrise sets I would catch at last year's Envision Festival, when all around you was good music and the epic sound of howler monkeys waking up. Then, CANDL rounds off the EP with a Mike D-Fekt remix of "The Road" which offers his upbeat take on the original.
Overall, this impressive project will be a delight for fans and fellow DJs alike. These breaks songs are not only forward-thinking while still showcasing the genre's UK roots, but CANDL also thoughtfully made sure each track is a good four to five minutes long, adding that nod to the DJ-ing culture that birthed house and breaks. From Spotify DJs to any DJ prepping for that next live stream set – Origins offers the perfect fodder.
---
CANDL – Origins – Tracklist:
Get
The Road
The Road (Mike D-Fekt Remix)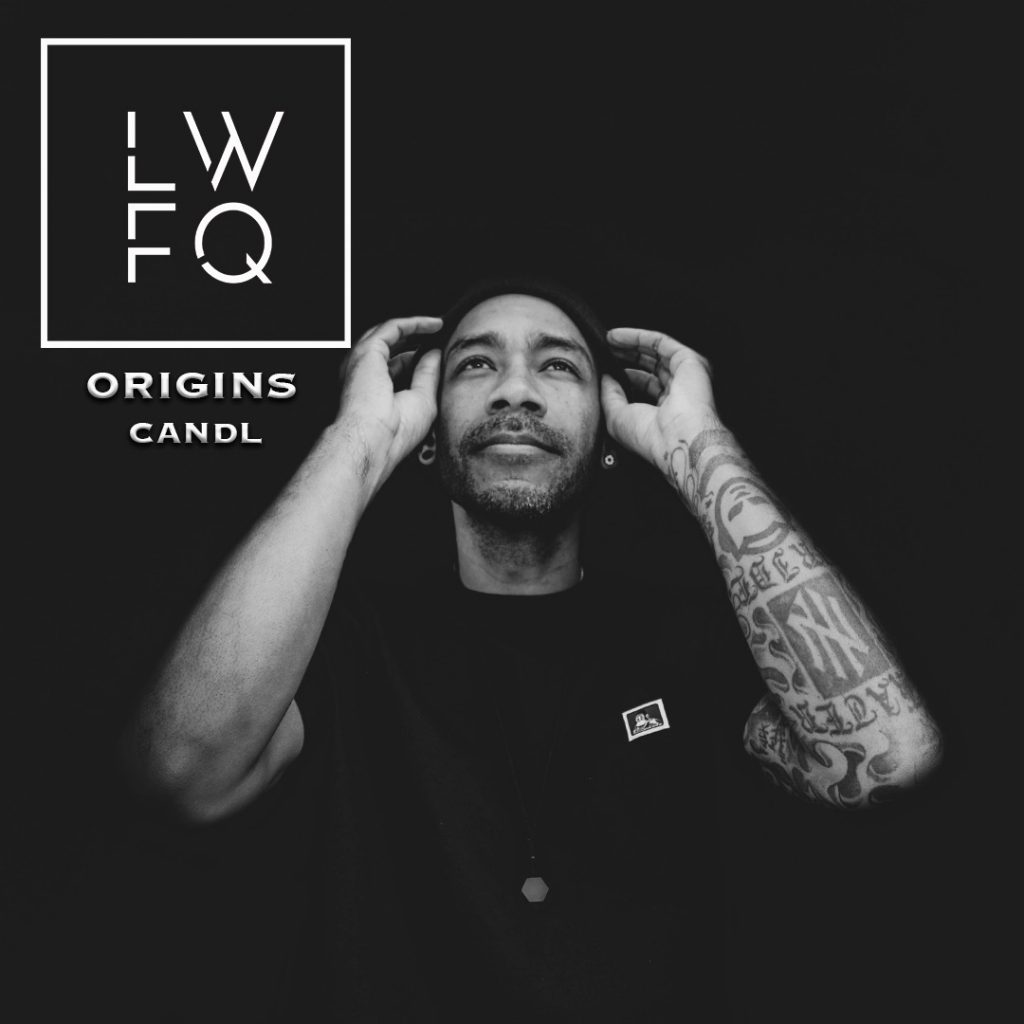 ---
Follow CANDL on Social Media:
Facebook | Twitter | Instagram | SoundCloud
Follow Low Freqs on Social Media:
Facebook | Twitter | Instagram | SoundCloud