The debut, self-titled album from Holiday87 soothes the soul with smooth sound waves and ripples of luxurious bouncy beats.
---
Ben Ruttner is a man of many talents in the music industry. Getting his start by entering DJ competitions on the East Coast, he went on to produce beats for some of the biggest artists in hip-hop before linking up with James Patterson to form The Knocks. Since coming together, they have released multiple albums and EPs, collaborated with other artists, and played their hearts out to crowds at festivals as well. Now, Ruttner is embarking on a solo trip with his new project Holiday87.
Finding inspiration during quarantine when he was in upstate New York, Ruttner came up with the concept of Holiday87 while he returned to the familiar woods in which he spent time growing up. It took him back to his earliest days of musical discovery when he would create sample-based beats after falling in love with the work of DJ Shadow, Moby, and Fatboy Slim, to name a few.
Now, Ruttner has officially unveiled his self-titled, debut album as Holiday87, and it's filled with soundscapes to explore. The album puts listeners in a trance-induced state full of pop synths, luxurious melodies, and retro vocals. Listen to it on Spotify or your preferred platform, and read on to dive deeper into the sounds!
Stream Holiday87 – Holiday87 on Spotify:
---
Lead track "H87" poses the question, "Does everybody dream?" and from there, listeners are immersed into a lucid, nostalgia-filled world.
Soon after the brief intro, the next two tracks set up the warmth that comes through in the album with their rich harmonies. "Lucky" introduces the setting and major keys bring a sense of well-being and good times before the old-school vocal samples kick in on "Let U Go." This track starts off slow but then kicks itself up a notch midway through to tell a different love-story through sound.
"Starlight" starts with light sounds that stir up memories of cicadas chirping before the vocal muse enters into the mix and it drops into a funky, yet chilled-out beat with a touch of jazz and vocal samples added in for good measure. It's a song that feels like a cool breath of fresh forest air under the stars.
Once the night time subsides and the sun crests on the horizon, "Daybreak" enters the fray.
Featuring The Knocks, "Daybreak" will capture anyone's attention quickly with its catchy bassline, pumping percussions, and warm sounds. Perfect for play during those early morning sunrise sets, its piano notes will get anyone in a groove after giving them a welcoming hug. Then, "Elliptica" changes the pace of the album with totally different, almost alien-like sounds. The warped beat, blips, and distorted vocals give this track a cool foreign aesthetic that will hypnotize the mind.
But Holiday87 descends back into more chilled out sounds on "Be Mine," which slowly builds into a melody that will sweep over the ears and wash away worries in a matter of moments. It's a slower track on the album that's filled with dreamy soundscapes and leads perfectly into the next track "Sunrise" that crescendos with energy much like drinking that first cup of coffee. Put this one on your early morning playlist if you're someone who likes to wake up in a good mood.
"Chimera" arrives next, with Holiday87 looking to NYC-based artist Blu DeTiger to further make an impact on the track. It's one that's filled with adventure as soul samples from the '60s fill the ears with love-inducing vibes. "One by One," keeps that similar motif as he layers in throwback vocals over a modern beat to keep everyone moving toward the finish line.
Holiday87 then closes out his debut album with three fantastic tunes, "Overflow500," "Lost," and "Together."
Piano keys dominate the melody of "Overflow500" in a silky smooth way before dropping into a breakbeat that stirs up influences of both electronic and hip-hop at the same time. "Lost" keeps pace with its house groove and vocal inclusions, evoking imagery of sun-soaked, beachside vibes along the way. Then, Holiday87 pulls the album "Together" and ties it up with a bow to close it in style with beautiful piano chords and vocals that offer up a sense of childlike wonder. What a fitting end to this magical journey.
---
Holiday87 – Holiday87 – Tracklist:
H87
Lucky
Let U Go
Starlight
Daybreak (feat. The Knocks)
Elliptica
Be Mine
Sunrise
Chimera
One By One
Overflow500
Lost
Together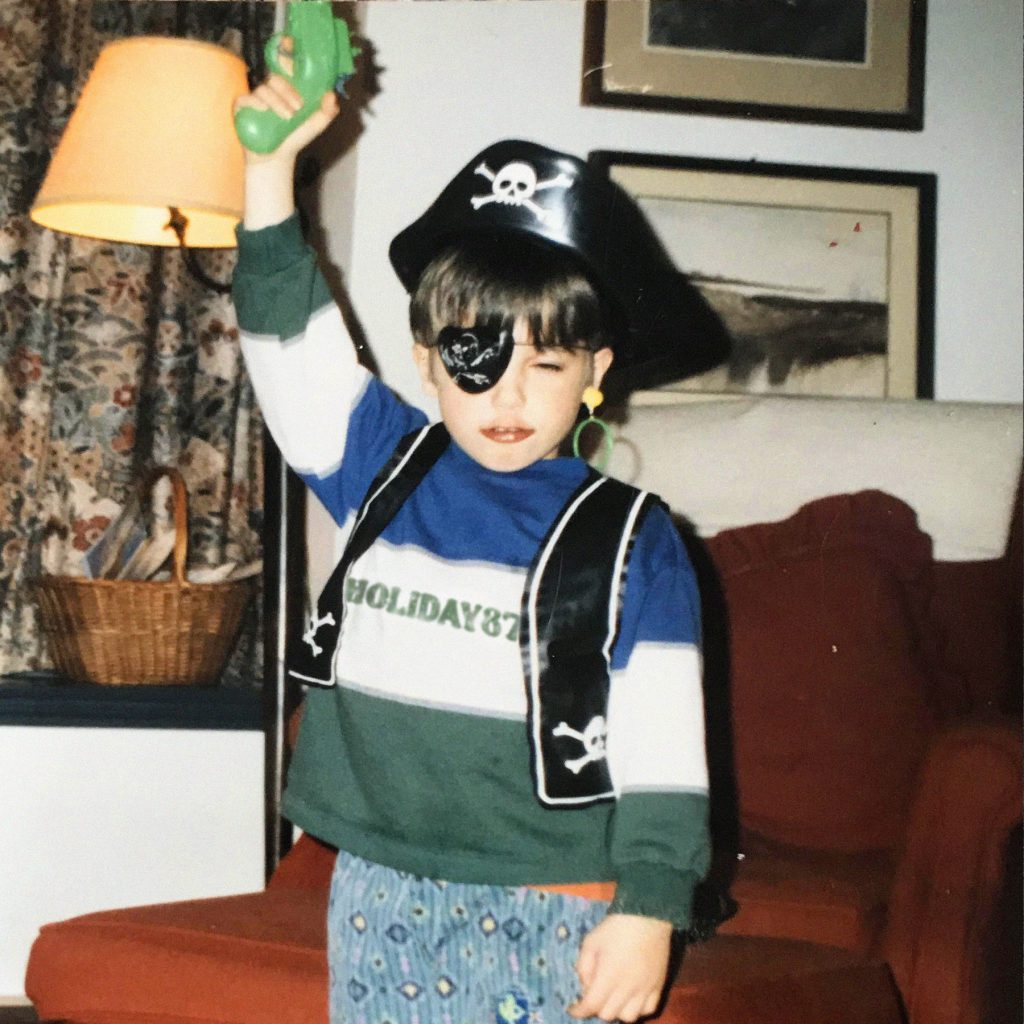 ---
Follow Holiday87 on Social Media:
Facebook | Twitter | Instagram | SoundCloud