Moby has unveiled the first volume of Live Ambient Improvised Recordings to help everyone chill out and find their center.
---
As one of the most iconic members of the dance music community, Moby has made a name for himself over the years with a wide range of styles and sounds that have surfaced from his studio. Whether he's making banging house music or serenading listeners with the sounds of electronica, he continues to explore new reaches of dance music. Now, he's continued his dive into the realm of ambient beats with the latest release in his lengthy discography, Live Ambient Improvised Recordings.
Out now on mobyambient, the concept behind Live Ambient Improvised Recordings Vol. 1 began earlier this year at the start of the pandemic. Using ambient music as part of his healing process and an escape from the anxiety that dominated the year. It also allowed Moby to challenge himself to take a different approach to record music. The result? Ten new tracks that will take listeners to a chilled-out state and ideally give them hope for the future.
Additionally, Moby is celebrating the release by taking it to the next level with a live charity event dubbed Music and Healing that is set to take place on Wednesday, December 30 at 10am PT via Twitch. Teaming up with the Institute for Music and Neurological Function (IMNF), he will premiere the video component of the album in full while also being joined by their Executive Director and Co-Founder Concetta M. Tomaino to discuss the positive effects of music on the brain and health. Get a taste of what's in store by watching the Ambient 1 video on YouTube.
Listen to Live Ambient Improvised Recordings Vol. 1 on Spotify or your preferred platform, head over to his website for more details on the livestream that's slated for December 30, and let us know what you think of these ambient tunes in the comments!
Stream Moby – Live Ambient Improvised Recordings, Vol. 1 on Spotify:
---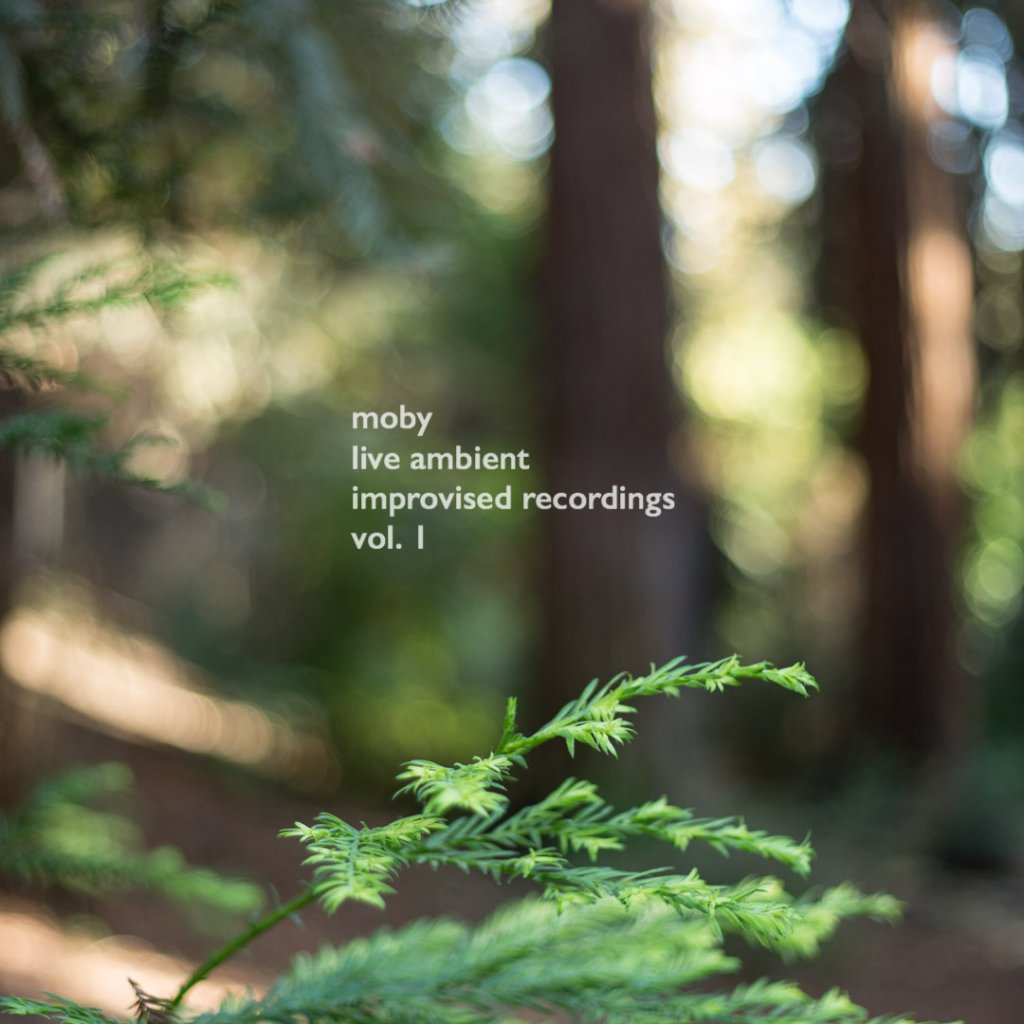 ---
Follow Moby on Social Media:
Website | Facebook | Twitter | Instagram | SoundCloud | YouTube | Twitch