Start your weekend off right and bump the Stank Face EP from Yewz. It's packed with three tracks that are sure to make your face crinkle.
---
Up and coming bass music producer Yewz is already making an impact on the scene with sounds that are the perfect mix of that wonky and gut-punching bass. His music is a blend of everything from future bass to experimental and he is constantly pushing his sound design forward while teaming up with artists such as Ravenscoon for massive tracks like "Pegasus."
Now, to help usher in the new year, Yewz dropped a brand new EP dubbed Stank Face on Electric Hawk. This three-track EP is some of the producer's best work yet and is sure to ignite his incredible future even more. Each offering of bass on the EP brings a different, filthy sound, and true to its name, you won't be able to help but make a stank face as you listen to it.
The EP's title track "Stank Face," dropped ahead of the EP on Thursday, and it's a tune filled with crunchy, bouncy, and distorted sounds and is sure to have people moving and grooving to it. Then, listeners will really get their freak on when they hear "One Two" and "Creator" featuring rapper Lowkea because both of these tracks were mind-blowing. The lyrics and flow Lowkea adds to "One Two" will have bass music fans doing backflips from excitement. And "Creator" has a heavy and deep bassline and will have you chopping the air as you get wiggly to its filthy sounds.
If this is any hint at what's to come this year for Yewz, then we're all in for a treat. Satisfy those bass cravings and bump Stank Face on your preferred music platform, and let us know your favorite track in the comments below!
Stream Yewz – Stank Face EP on Spotify:
---
Yewz – Stank Face EP – Tracklist:
Stank Face
One, Two (feat. Lowkea)
Creator (feat. Lowkea)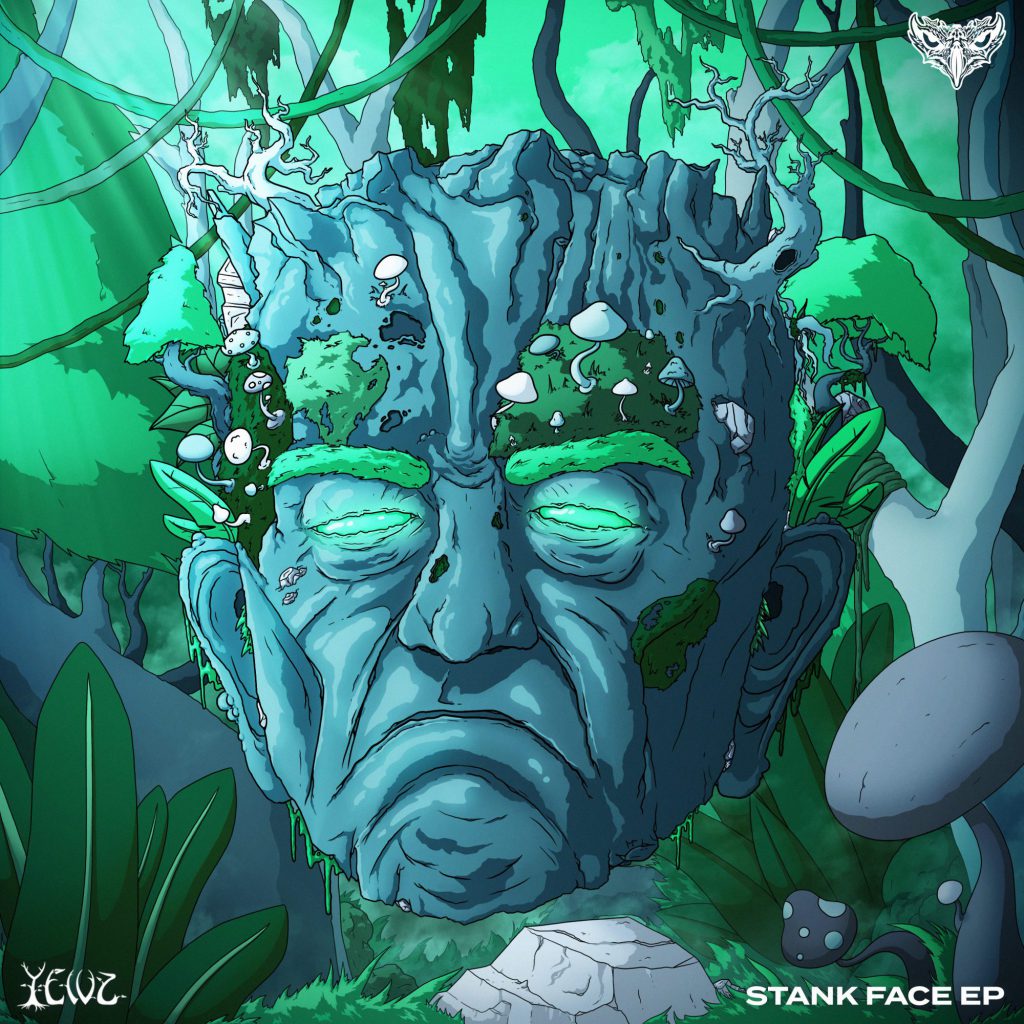 ---
Follow Yewz on Social Media:
Facebook | Twitter | Instagram | SoundCloud