In an epic four-track EP dubbed 1999, Seven Lions masterfully transforms his renowned melodic dubstep tunes into trance treats.
---
For long-time fans, Seven Lions' deep-dive into trance is something that's been long overdue as he's always been a fan of the genre. Throughout his career, he has worked with such trance artists as Ferry Corsten and Above & Beyond, played at festivals like Dreamstate SoCal, and those who have known him the longest will remember his alias, Sven.
Now, he's kicked his passion for trance up a notch and turned four of his own classics from melodic dubstep to trance, completely stripping them to their bare bones and rebuilding them in a vastly different way. Dubbed Seven Lions: 1999, fans got a first taste of the EP with the release of the "Rush Over Me" remix last week, but now the other three tunes are available for your listening pleasure.
"Days To Come," "Worlds Apart," and "Higher Love" have now been completely transformed in a banging new way, ready to add an invigorating touch to any trance set they're played in. Like the remix released ahead of the EP, while the vocals are the same everything from the melody and the snares to the synths and the pads have all changed completely – breathing an immense amount of energy and emotion into them.
The atmosphere Seven Lions created on this release is intense, but welcome, so make sure to check it out. Listen to Seven Lions: 1999 EP on your favorite platform, and read on for my thoughts on this transformative release!
Stream Seven Lions: 1999 EP on Spotify:
---
The previously released remix of "Rush Over Me" with HALIENE sees Seven Lions twist it with fresh chords and a memorable breakdown.
Just like the timeless original version of "Rush Over Me" with HALIENE, the new remix of the tune holds an immense amount of energy and emotion. The 138+ BPM kick and driving bassline complement HALIENE's vocals as the uplifting chords swell. The breakdown is melodic and dramatic, bringing on an intense final drop that ends the new cut on a high note. It's a highly impressive piece of work hearing it in such a new and exciting way.
"Days to Come" with Fiora and "Worlds Apart" with Kerli received an uplifting trance reboot.
Starting off with a driving beat and a beautiful atmosphere, the strong vocals from Fiora brings the oldie but goodie "Days To Come" into play. Hi-hats and playful snares fill the speakers as the song goes into the breakdown, creating a fully rounded sound. The track comes to a great close with Fiora's outstanding voice and a pleasantly satisfying chord progression.
Trance is a genre that's full of sounds and layered melodies, and "Worlds Apart" with Kerli has always possessed those attributes. The melody paired with Kerli's unique vocals really breathes vigor into the track that is unmatched, and Seven Lions kept that same energy turning it into a trance tune.
For this remix, he recreates the gorgeous soundscape by writing a completely new melody line, yet still managing to capture the beauty that the track has always had. Everything from the intro to the explosive final drop left me in awe of how he reimagined this tune. It's such a great breath of fresh air for an already outstanding track.
To close out the EP, Jason Ross and Seven Lions take "Higher Love" to a psytrance-infused, energetic realm.
The wildly popular track "Higher Love" is taken to new fiery heights in this updated from Seven Lions and Jason Ross that features a fresh groove. The track was originally energetic with its melodic bass front and center, so twisting this one with layered elements of psytrance just propels it even further. Just like the rest of the remixes, the vocal line is barely touched, altered only to match the now 140+ BPM. The breakdown provides a sense of euphoria and the exhilarating drop brands this track as a complete scorcher that's sure to excite everyone on the dancefloor.
Seven Lions continues to impress as he seamlessly transformed these tracks into trance gems. The EP is a testament to his versatility, technical aptitude, and experience as a producer, and we're looking forward to what's next from this powerhouse artist. Hopefully more trance from him will be on the way!
---
Seven Lions: 1999 EP – Tracklist:
Rush Over Me (feat. Haliene) (Seven Lions 1999 Remix)
Days To Come (feat. Fiora) (Seven Lions 1999 Remix)
Worlds Apart (feat. Kerli) (Seven Lions 1999 Remix)
Higher Love (feat. Paul Meany) (Jason Ross & Seven Lions 1999 Remix)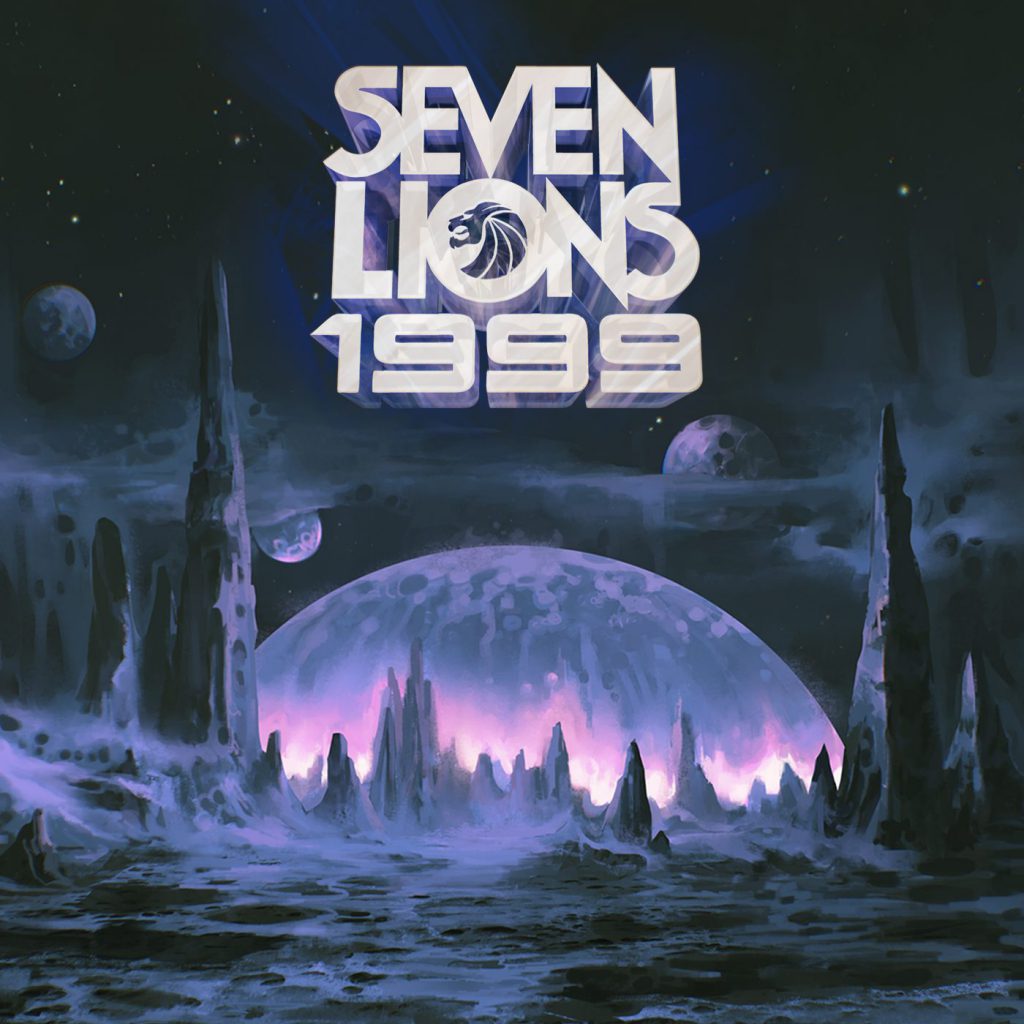 ---
Follow Seven Lions on Social Media:
Website | Facebook | Twitter | Instagram | SoundCloud | YouTube | Twitch