My Techno Weighs A Ton gives everyone a dose of house and techno with their insane 2021 Weight Loss compilation.
---
Since their inception, European imprint My Techno Weighs A Ton has been at the forefront of unearthing some of the most fantastic artists in the underground. Across all their social media accounts, their tagline is, "Everything is techno to us because without techno there would not be all the great dance music genres we get to enjoy today." And we couldn't agree with that statement more. 
Recently, the label celebrated its first release of 2021 with its annual Weight Loss compilation. Featuring tunes from artists including Casmalia, Mike Kerrigan & N808, Confesser, and more, you have the chance to lose yourself in the beautiful sounds of dreamy house and techno goodness… and let's just say you won't be disappointed. The 2021 Weight Loss comp packs all the essentials to help you burn some extra calories – the fun way.
Support the 2021 Weight Loss compilation by purchasing it now on Bandcamp, or stream it on Spotify, and stick around for a deeper review on the release below.
Stream My Techno Weighs A Ton – 2021 Weight Loss Compilation on Spotify:
---
The 2021 Weight Loss compilation opens with "Put It On" by the talented gem herself, Casmalia.
The thing about Casmalia is that she creates music from the soul, and you can hear and feel it in "Put It On." It's the perfect blend of soulfulness, funk, and ease to get the body moving. Above all, it's a dreamy blend of old school and new school. More specifically, the foundation of the track feels old school with a modern twist. Casmalia is a force to be reckoned with, and she's on fire right now.
The best part about the compilation is that every song possesses a different kind of energy and vibe. It all depends on what you're looking for at the moment. 
Let's start with the dancefloor anthems that would sound impeccable over an insane sound system. "Get Your Strange On" by Beth Lydi is full of energy and quirkiness. The synths are super trippy in the best way, and she finds the right balance with that epic bassline. I instantly imagined myself dancing at the Yuma tent at Coachella with my rave family.
But l wasn't ready to get slapped in the face with deliciousness by CASTO and Rhiannon Roze's "Fellas." In particular, this track is the compilations showstopper as it's packed with attitude and a hypnotizing melody. The vocals are seductive, the buildups are divine, and the drops are top tier. And "Wub of My Life" by Mike Kerrigan and N808 will make you feel as if you're unstoppable on the dancefloor. For any bass house lover, do yourself a favor and blast "Wub of My Life" to the max and tell me you didn't break a sweat from living your full festival fantasy.
ZOF, Reginald and Severi Laine, and Latour created some true tech-house heaters.
The thing that I appreciate about tech house and techno is its simplicity, the less is more approach, and the following tunes are all refreshing. For instance, "Perfectly Balanced" by Reginald and Severi Laine, and "AOL" by ZOF are the perfect songs to play as you cook dinner or clean your house. The melody is smooth yet full of energy. It keeps you moving, whether it's a two-step or merely moving your shoulders. Whereas the closing track "Where Are" by Latour feels more appropriate in a group setting, whether during a backyard bbq or pool party.
D-Tek and Confesser also cover all the bases with their tunes as well.
D-Tek gets animated with "In The Front," a track full of good spirits and playfulness. It's such a fun track that instantly puts a smile on your face and will get those legs moving. And "Damn" by Confesser will fulfill your techno-fantasy. It's dark, sultry, and everything our dark techno dreams are made of these days!
In closing, My Techno Weighs A Ton is full of heavy hitters. Before you listen, you should have a spotter to avoid hurting yourself from carrying all this weight on the dancefloor. After this release, it's clear that the future is bright for this growing imprint over the course of the year, and we'll be along for the ride because we need all the endorphins we can get these days.
---
2021 Weight Loss Compilation – Tracklist:
Casmalia – Put It On
Beth Lydi – Get Your Strange On
ZOF – AOL
Casto, Rhiannon Roze – Fellas
Reginald, Severi Laine – Perfectly Balanced
Confessor – Damn
Mike Kerrigan, N808 – Wub Of My Life
D-Tek – In The Front
Latour – Where Are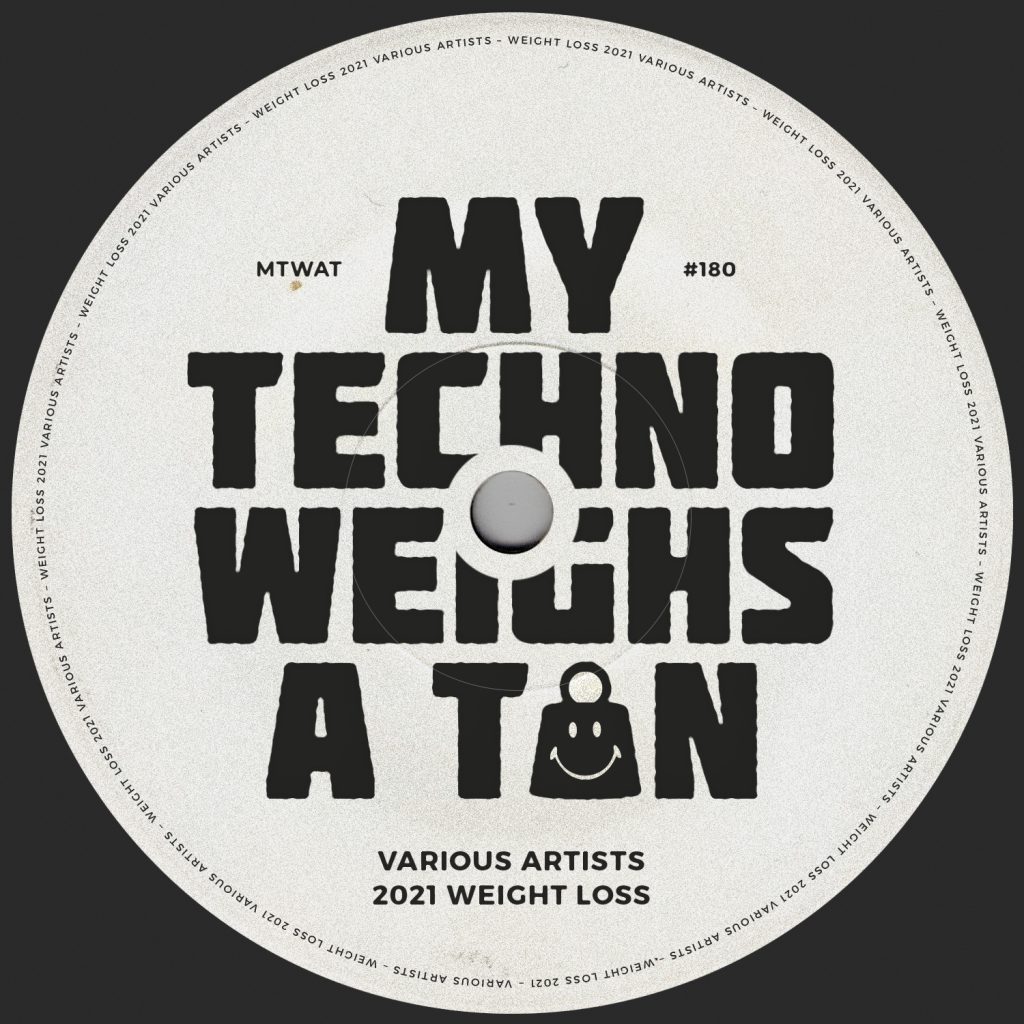 ---
Follow My Techno Weighs A Ton on Social Media:
Website | Facebook | Twitter | Instagram | SoundCloud | YouTube | Twitch