Denver-based artist BRUER unleashes his ferocious debut EP, Mind Flay, establishing his status as one of bass music's hottest rising acts.
---
A native of the bass capital of America, rising artist BRUER is rapidly making his way to the top of the food chain in the bass music scene. Combining an eclectic mix of instrumentals and catchy vocal hooks to curate his own unique sound, he seems to have a knack for bringing something new and exciting to the table with each release. Drawing from a diverse range of genres and styles, his seemingly-effortless production creates a dynamic listening experience that is anything but boring.
BRUER has proven with each release that he is a force to be reckoned with in the bass community, and his latest EP Mind Flay is no exception. The electrifying single "Nasty" provided listeners with a glimpse into the new creative direction of his debut EP, putting the artist's ruthless yet captivating production skills on full blast. With an ensemble of hard-hitting 808s, vicious basslines, and permeating glitchy instrumentals, the track left listeners hungry for more mind-shattering bass music – and sure enough, BRUER delivered.
Check out Mind Flay on your favorite listening platform and read on for a deeper dive into the tracks on the EP!
Stream BRUER – Mind Flay EP on Spotify:
---
Mind Flay kicks off by promising to "Take You Higher," and the invigorating opening track does just that.
Ear-splitting bass melodies layered above trap-infused beats lay the foundation for "Take You Higher," accompanied by fun vocal samples that give the track a lively atmosphere and perfectly complement its gnarly instrumentation. I'm anticipating that this one will be heard in sets from bass artists across the board.
"Headshot" maintains the gripping energy of the EP's teaser track, but puts a new spin on it all the same. BRUER once again brings a trap influence with potent 808s that merge seamlessly with rippling synth patterns and in-your-face bass. It's dizzying but in the best way, emulating a similar feeling to being on a roller coaster ride. This track is visceral to its core.
BRUER brings it all home with "What You Want," an intoxicating experimental track that takes everything great about this EP, wraps it up into a package, and puts a shiny bow on top. Feisty trap beats and shrill bass melodies embody the majority of this track, accompanied as well by a taste of drum and bass that takes the track up a notch. It's sure to blow out your speakers in case the first three tracks didn't somehow do so already.
The diverse production, multifaceted instrumental elements, and overall ferocity of Mind Flay is tangible proof of BRUER's musical genius. It's clear that this Denver native is ready and able to grab the bass music bull by its horns, and rightfully so.
---
BRUER – Mind Flay EP – Tracklist:
Take You Higher
Nasty
Headshot
What You Want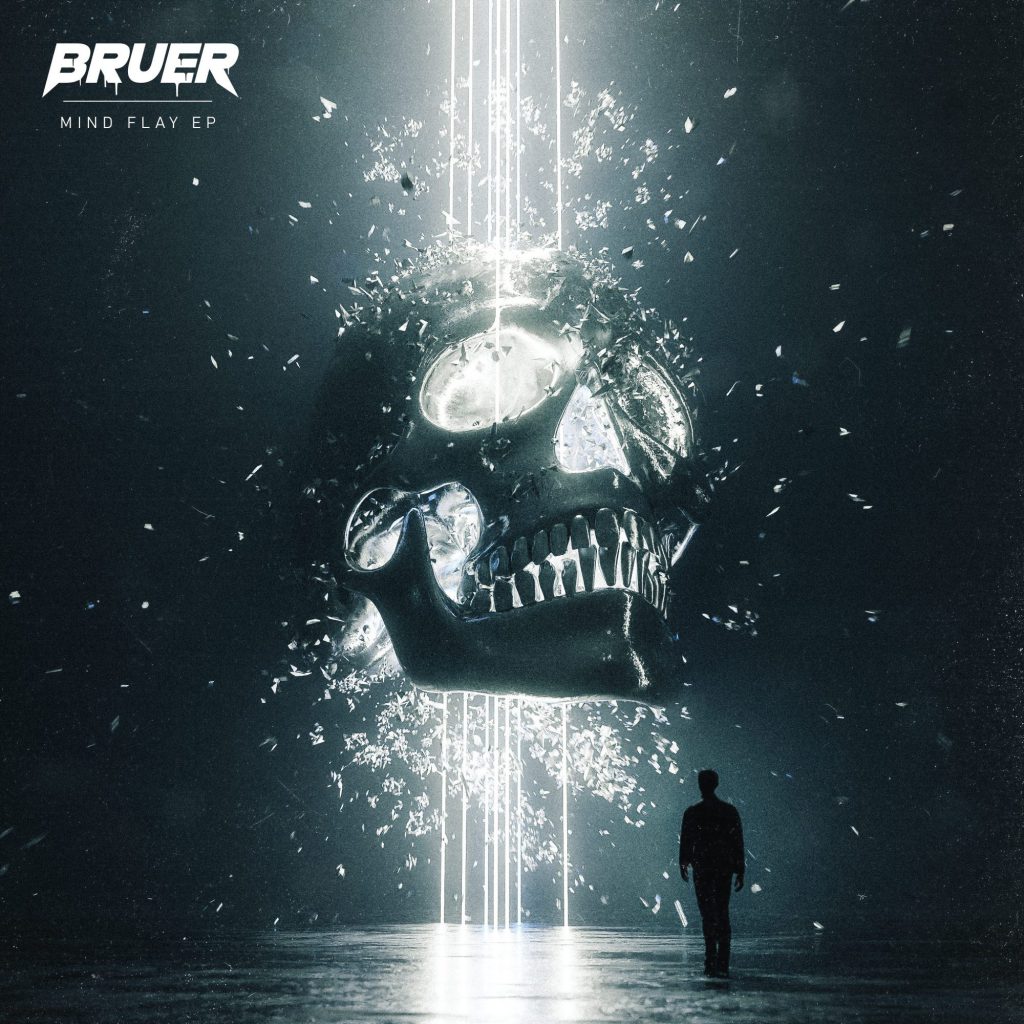 ---
Connect with BRUER on Social Media:
Website | Facebook | Twitter | Instagram | SoundCloud | YouTube