Iconic nightclub EGG LDN has unveiled Save Nightlife, a new podcast series hosted by KISS FM DJ Ben Malone.
---
It was nearly two decades ago that EGG LDN first arrived on the thriving nightlife scene in London. Focused on the sounds of house and techno, the nightclub has seen some of the world's biggest DJs take the stage to send the dancefloor into a frenzy, while also fostering fresh faces as well.
Situated in the Kings Cross area, EGG LDN has survived ongoing redevelopment and gentrification, but a new hurdle to overcome arrived with the pandemic in 2020. The loss of this nightclub in London would be a huge hit to the scene, and they've worked around the clock to find additional support so they can weather the storm and remain open.
One of the latest announcements from the nightclub in their efforts to help shine a light on the impact the club has made on the dance music community is their new podcast series, Save Nightlife. Supported by the Night Time Industries Association and Music Venues Trust, it intends to draw attention to the crowdfunding campaign while celebrating the history of the nightclub.
Hosted by KISS FM DJ Ben Malone, who has become renowned as one of the UK's authorities on underground club music, this podcast will be one not to miss for anyone who wants to dive into rave culture. Save Nightlife will explore everything from the artists who have graced the stage and ravers who danced the night away to other aspects of EGG LDN that make it truly unique.
Save Nightlife be available in both video and audio formats for those who would like to tune in. Head over to their Facebook page to watch the first episode, listen to it on SoundCloud below, and make sure to donate on their crowdfunding page to help them out in this time of need.
Listen to EGG LDN Presents: Save Nightlife Episode 01 on SoundCloud:
---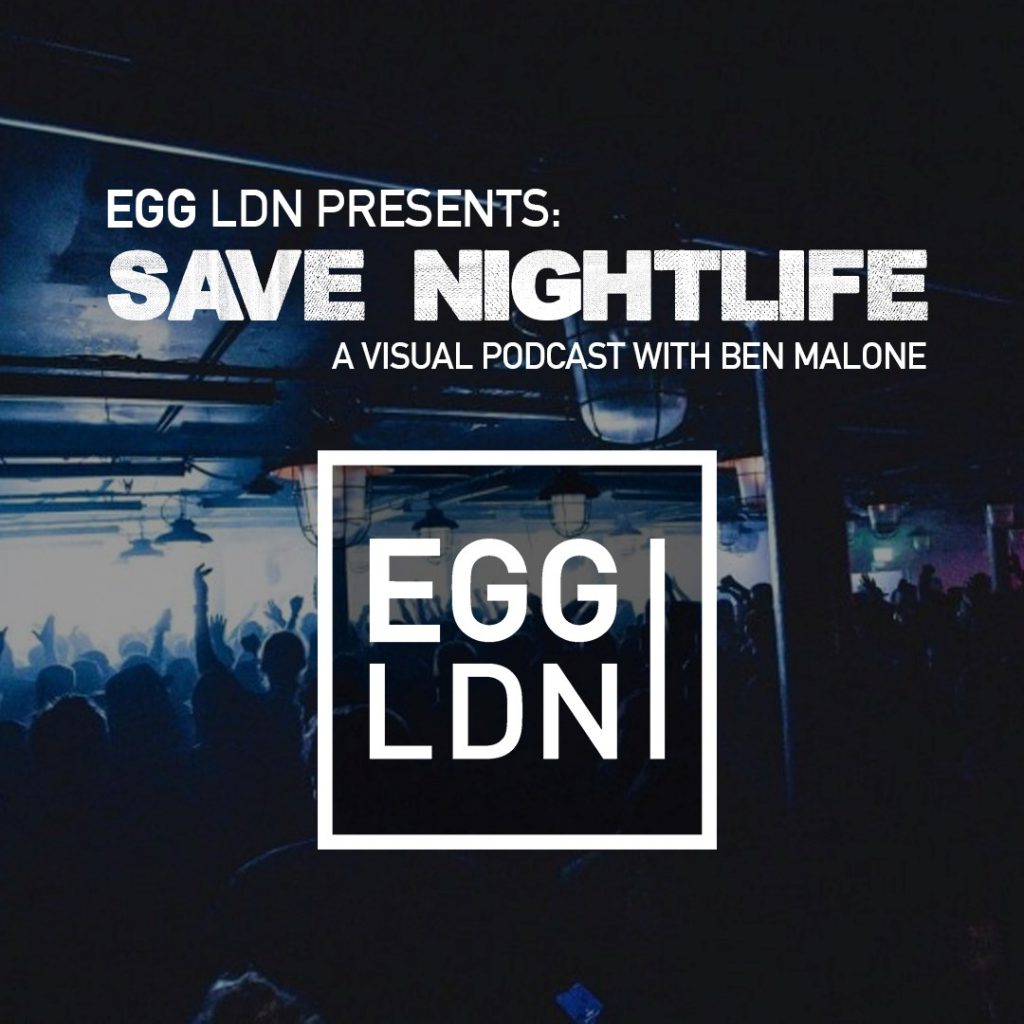 ---
Follow EGG LDN on Social Media:
Website | Facebook | Twitter | Instagram | SoundCloud