B3k starts the new year off right with the release of his debut album, I Can B Anything, which is out now for your listening pleasure!
---
Known for the electronic-infused, hip-hop sounds from Vokab Kompany, Robbie Gallo has set off to explore new arrangements, textures, and soulful lyrics in 2021. To achieve this, he's leaned heavily into his side project B3k that emerged back in 2018 and has since brought forth singles including last year's "I Stay Open" with Sink and Lapa, as well as 2019's "Animal." Now, to start this year off on the right foot, he's unveiled his debut album, I Can B Anything.
From late-night studio sessions to the final product, I Can B Anything is a testament to its name. The album clocks in at 11 tracks in total and features a plethora of talented artists including Vokab Kompany bandmates John Avery on saxophone, Geoff Nigl on keys, and Richard Galiguis on guitar and bass. Also featured on the album are a range of vocal artists that breathe life into each track.
Title track "I Can B Anything" leads the charge and begins with shoutouts to Day 1's and album collaborators over a smooth piano melody before B3k goes into a flow state with his poetic rhymes. A classic sounding track with crisp production, it kicks things off on a vibey note and is a simple reminder to get after it, whatever it is, and put that work in.
Then, B3k dives into "Bad Better Best," "Lace These Shoes," and "Animal," and the high level of production draws listeners deeper into the album. Of the three, "Animal" stands out in particular. Its tenacious beat immediately grabs attention with its trap horns and punchy kicks. Personifying its name, B3k goes off lyrically and has a "bite in his bark, but it's more like a shark." It has a message and energy that will ignite your hunger to reach greater heights.
Another standout track is "The Highest" with its blend of melancholic drums, electric guitar riffs, and storytelling elements that make for a beautiful journey. It's simple, yet finds depth in its lyrics and robustness in its detailed production like the pitched vocals, perfectly layered keys, and, of course, the guitar that adds an entirely new dynamic contrasting the others.
The culmination of B3k's experiences shines through on I Can B Anything as he showcases the knowledge he's gained over the years. His debut album hits all the marks and is a great listen through and through. Check it out on Spotify below, grab a copy on Bandcamp, and stay updated with the latest from B3k by following him on social media!
Stream B3k – I Can B Anything on Spotify:
---
B3k – I Can B Anything – Tracklist:
I Can B Anything
Bad Better Best feat. Sink
Lace These Shoes feat. GodBoyCash
Animal
Gig On This feat. Vital
Cool Breeze Drive feat. Saint Zebulon
You Aint Gunna Catch Me feat. Jesse Molloy
I Stay Open feat. Sink & Lapa
The Highest
Never Say Goodbye feat. Justin Pierre
Lace These Shoes – Instrumental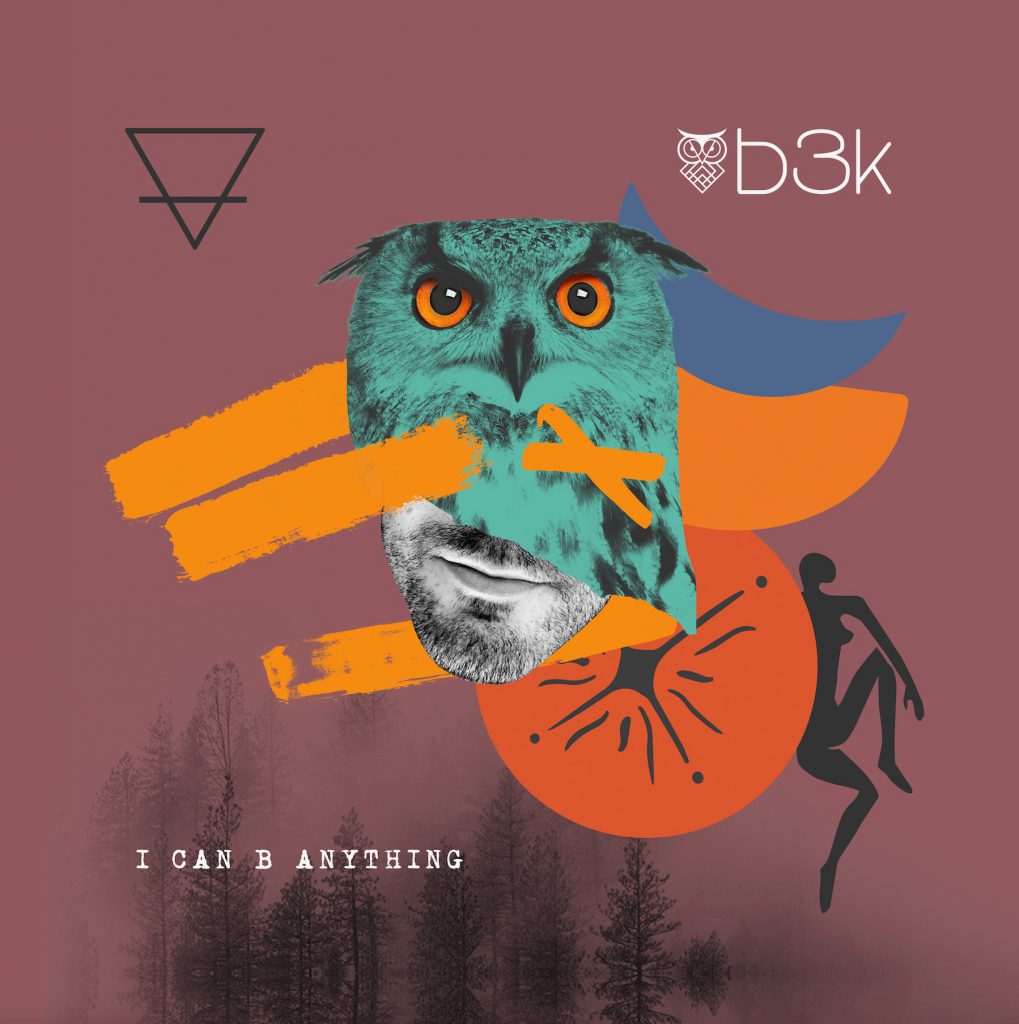 ---
Follow B3K on Social Media:
Website | Facebook | Instagram | SoundCloud | YouTube