A decade after the release of TRON: Legacy, the complete edition of the soundtrack from legendary duo Daft Punk is finally out.
---
Over the past three decades, few electronic artists have made an impact quite like Daft Punk. From their earliest albums Homework and Discovery to their recent work with artists like The Weeknd, they've continued to inspire countless creatives with their music. But one of the most immersive albums they created during this time came in the form of a soundtrack for TRON: Legacy back in 2010.
While TRON: Legacy did not receive much praise upon its release initially (it has grown on many critics since), the defining aspect of the movie was the soundtrack that Daft Punk produced. Filled to the brim with tracks like "Derezzed," "End of Line," and "Adagio For TRON," it satiated the cravings of longtime fans and sparked a fresh following of the French duo as well. While the album received a flurry of remixes on the aptly named Reconfigured edition, the most sought-after tracks were the bonus features for purchasing it from specific stores or on vinyl.
But have no fear, faithful Daft Punk fans, because even if you've been unable to track down these exclusive tunes that previously were unreleased on streaming platforms, you can now feast on them in their full glory. To mark the 10th Anniversary of TRON: Legacy, a "complete edition" of the album has surfaced that boosts the original tracklist up to a whopping 31 tunes. These include everything from both parts of "Encom" and "Sea Of Simulation" to "Castor" and "Sunrise Prelude," making this a perfect gift from the Robots this holiday season.
Immerse yourself into the digital ocean that is TRON by listening to the complete edition of the soundtrack below, and let us know if you've heard these special bonus tracks in the comments!
Stream Daft Punk – TRON: Legacy – The Complete Edition on Spotify:
---
Daft Punk – TRON: Legacy – The Complete Edition – Tracklist:
Overture
The Grid
The Son of Flynn
Recognizer
Armory
Arena
Rinzler
The Game Has Changed
Outlands
Adagio For TRON
Nocturne
End of Line
Derezzed
Fall
Solar Sailer
Rectifier
Disc Wars
C.L.U.
Arrival
Flynn Lives
TRON Legacy (End Titles)
Finale
Sea of Simulation
Encom Part II
Encom Part I
Round One
Castor
Reflections
Sunrise Prelude
Father and Son
Outlands, Part II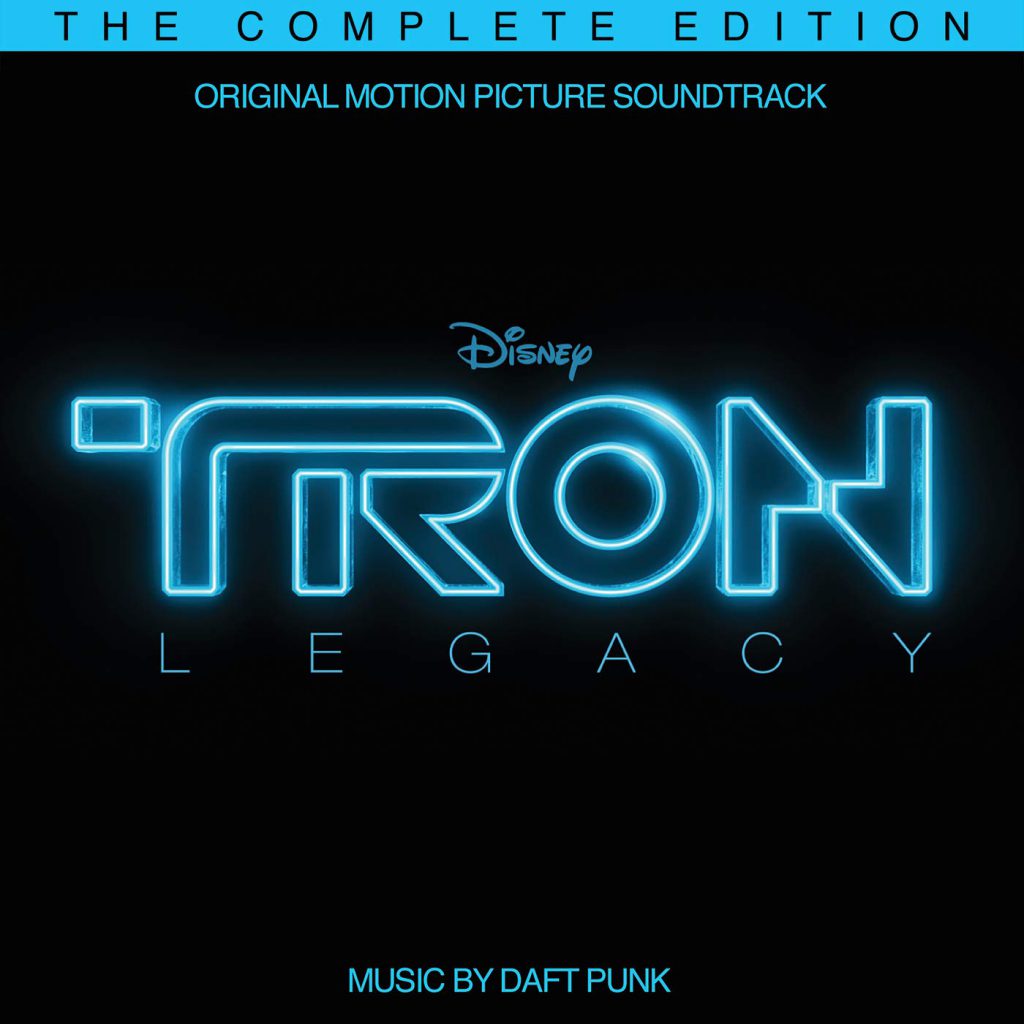 ---
Connect with Daft Punk on Social Media:
Website | Facebook | Instagram | SoundCloud | YouTube