Monstercat is ringing in the holiday season with seven new remixes from artists including Infected Mushroom, Stonebank, Darren Styles, and more.
---
'Tis the season for giving, and this year behemoth Canadian label Monstercat is giving the world the gift of new music. This past week, they enlisted seven of the most genre-diverse artists on the imprint to participate in a "Secret Santa"-style exchange of remixes. Each artist that participated took to the studio a unique remix of a throwback track by a fellow artist involved, confidentially of course. with no two artists remixing each other. The result is a series of fresh and exciting takes on classic tracks by some of Monstercat's favorites.
The label released one remix per day starting on December 14 with Darren Styles' hardcore rework of Au5's massive 2014 tune "Snowblind." The remix exchange also brought forth Infected Mushroom's psy-trance rework of Pegboard Nerds' classic "Hero," Rogue's trap-inspired revamping of Protostar's "Galaxies," and Stonebank's take on Infected Mushroom's "Spitfire." Pegboard Nerds put their spin on Rogue's "Rattlesnake" and Au5 twisted Stonebank's "Be Alright" as well.
Today, the remix exchange (and Monstercat's releases for this year) came to a close with Protostar's epic drum and bass rendition of Darren Styles' "Us Against the World." Each artist puts a unique and unexpected spin on their assigned track, leaving seven fresh new gifts for dance lovers to open and enjoy this holiday season. So be sure to spread the cheer by sending them along to dance music-loving friends and family!
Listen to Monstercat's New Music Weekly playlist on Spotify to listen to these fresh remixes and let us know in the comments which remix is your favorite!
Stream Monstercat's New Music Weekly Playlist on Spotify:
---
Monstercat – Holiday Remix Exchange – Tracklist:
Au5 – Snowblind (Darren Styles Remix)
Stonebank – Be Alright (Au5 Remix)
Infected Mushrooom – Spitfire (Stonebank Remix)
Pegboard Nerds – Hero (Infected Mushroom Remix)
Rogue – Rattlesnake (Pegboard Nerds Remix)
Protostar – Galaxies (Rogue Remix)
Darren Styles – Us Against the World (Protostar Remix)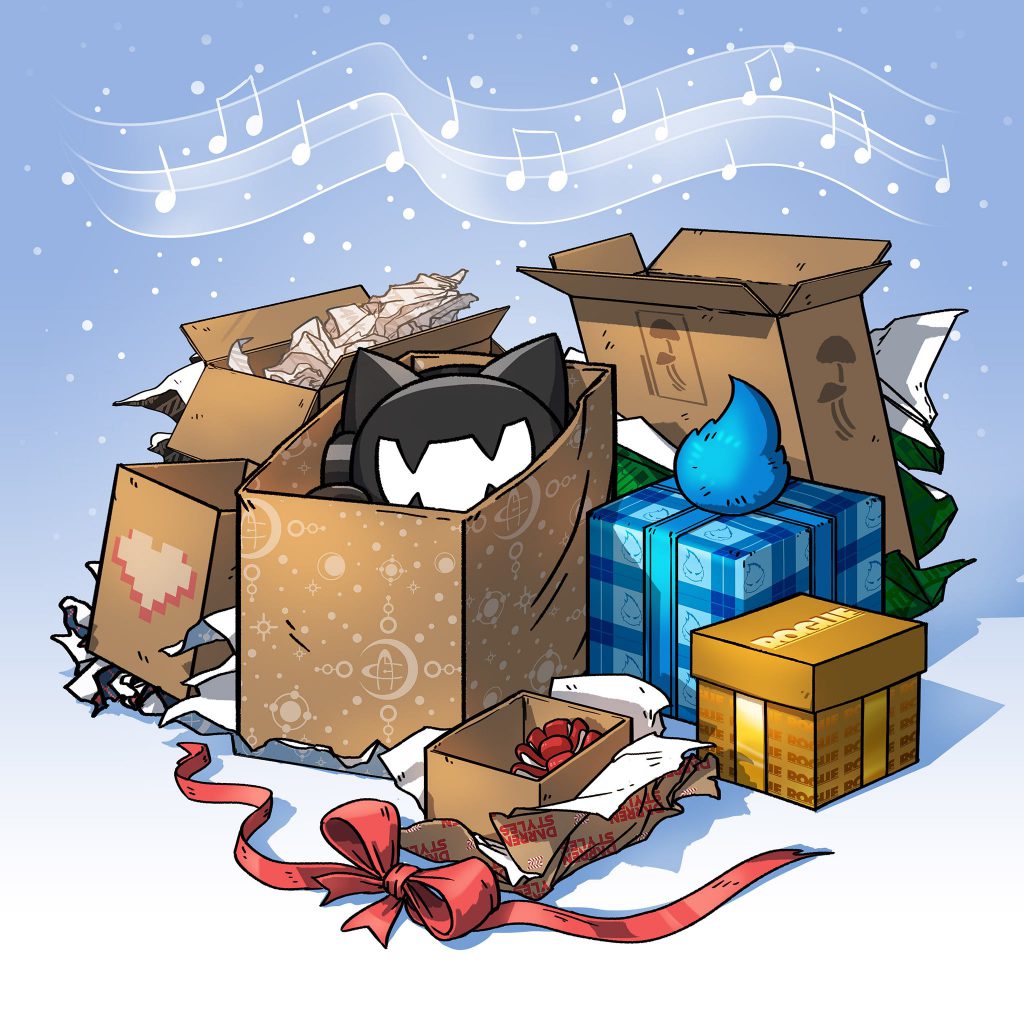 ---
Connect with Monstercat on Social Media:
Website | Facebook | Twitter | Instagram | SoundCloud | YouTube | Twitch