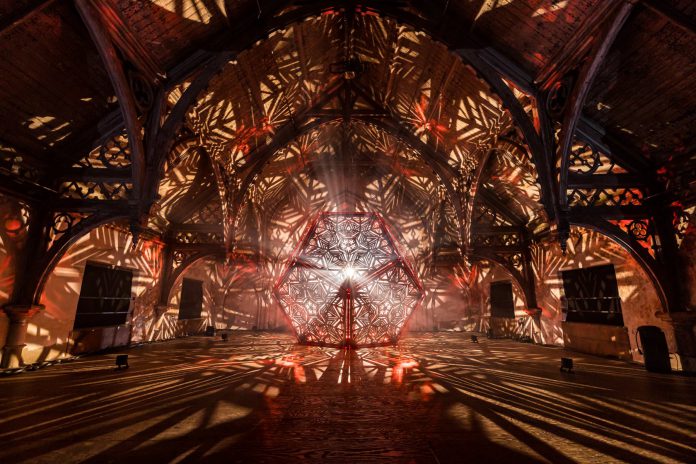 Q-dance announced that this year's edition of Qlimax: The Source will be the first-ever hardstyle show premiering on Netflix.
---
This year has been quite the ride for the music and live events industries as the pandemic forced live shows to cancel around the world. This has led to many artists and promoters in the scene flocking to the virtual world to keep their fans satiated with the beats they've been craving while creative, in-person events have also popped up along the way. One of the powerhouse brands in the dance music scene, Q-dance, has been the perfect example of that.
Q-dance quickly adapted to the virtual world with livestreams that went above and beyond the norm to create something truly immersive for their global following. They made their claim on the digital landscape early on with a stunning Defqon.1 experience during the summer and more recently delivered Qlimax: The Source for hard dance fanatics as well. But if you missed out on the latest offering of hard dance beats, have no fear because the experience is coming to a rave cave near you.
Related: Looking for the latest hard dance beats to dance your worries away to? Check out our Hard Dance Heaven and Hard Dance Hell playlists on Spotify!
Netflix & Chill? No. Netflix & Qlimax for us! Because Qlimax: The Source will be premiering worldwide on Netflix on December 22. Not only will this be an extravaganza celebrating the harder styles, but it will also mark the first time a hardstyle show will be premiering on the streaming platform. "From all over the world, hardstyle lovers can become part of this sacred ritual. Lockdown just got a whole lot better," the statement read from Q-dance today, and we can't wait to lose our minds to these massive performances as well.
Make sure your Netflix subscription is active, or find a good friend who will loan you their login, and stay tuned for more great things coming from Q-dance in the future by following their socials.
Watch the Netflix Trailer for Qlimax: The Source on YouTube:
---
Follow Q-dance on Social Media:
Website | Facebook | Twitter | Instagram | YouTube | Mixcloud | Spotify