After the release of "Only For You," Nicky Romero and Sick Individuals have unveiled a flurry of remixes to twist the track in new ways.
---
Back in September, Nicky Romero and Sick Individuals worked some magic together when they teamed up to deliver "Only For You." Released on Romero's imprint Protocol Recordings, the emotion-fueled track features vocals from XIRA and an energy that's perfect for dancefloors of any size. Now, they've looked to Tennyson, Bass Modulators, Futuristic Polar Bears, and Low Blow to put their spin on the track and take it in new directions.
Canadian band Tennyson kicks off the remix pack with a unique approach that was the most surprising on the release. Slowing down the original to recreate it in a downtempo, jazzy style, they layer in new vocals to make their take on "Only For You" truly pop. It's a track that's perfect for playlists centered around downtempo tunes as it's perfect for those days spent hanging out with friends by a cozy fire.
Once you're nice and chilled out, Bass Modulators arrives next with their signature hardstyle sound to jolt you with a dose of energy. While the track starts slow it builds quickly as the synths and kicks take over your soul. Futuristic Polar Bears keep the mainstage festival vibes rolling on strong with their big room remix that will catch the ear of shufflers the moment the drop hits.
To end off the remix pack, Low Blow morphs "Only For You" into a progressive jam that will speak to anyone who has fallen in love with the genre lately. Its booming bassline plays perfectly with the vocals from the original to make it ready for any nightclub when its safe to party again after the pandemic subsides.
Make sure to listen to Only For You (Remixes) on Spotify or your favorite streaming platform, and let us know which remix you enjoyed the most in the comments below.
Stream Nicky Romero & Sick Individuals – Only For You (Remixes) on Spotify:
---
Nicky Romero & Sick Individuals – Only For You (Remixes) – Tracklist:
Only For You (Tennyson Remix)
Only For You (Bass Modulators Remix)
Only For You (Futuristic Polar Bears Remix)
Only For You (Low Blow Remix)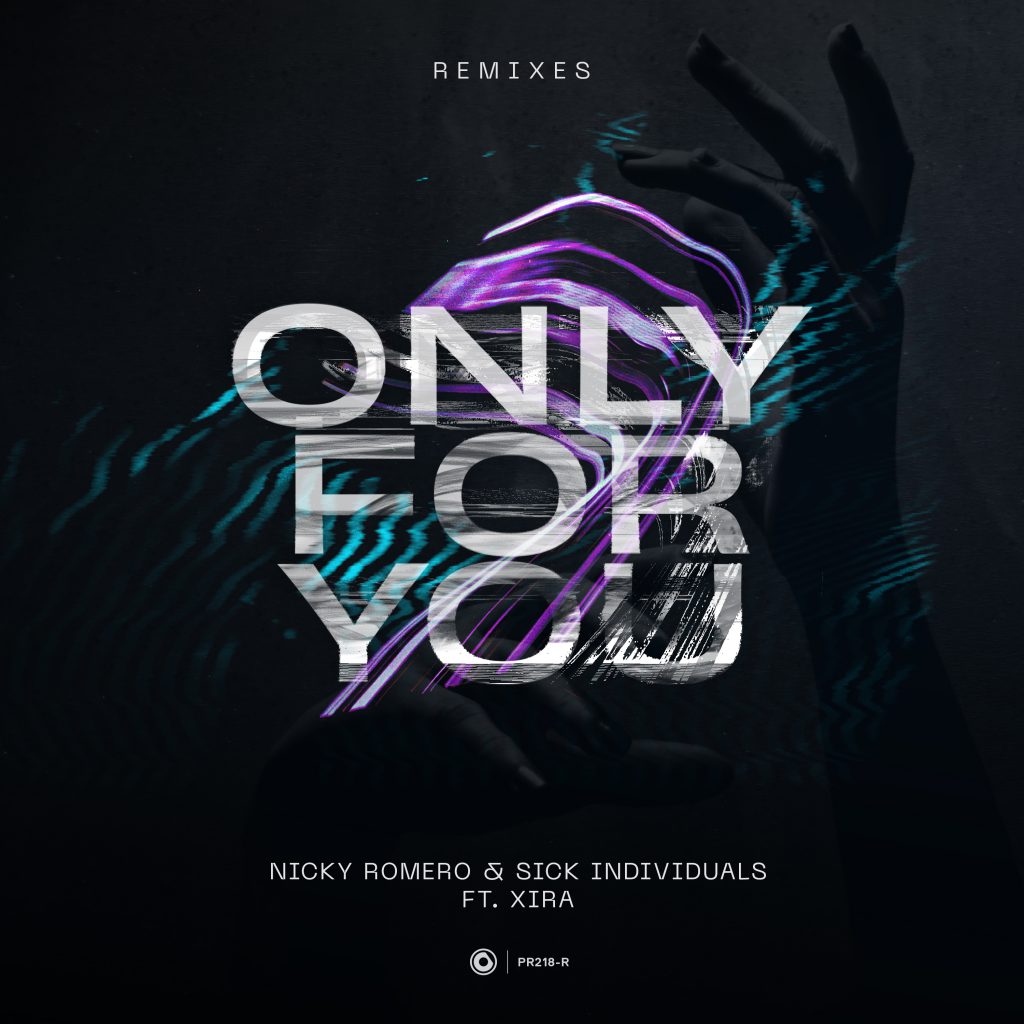 ---
Follow Nicky Romero on Social Media:
Website | Facebook | Twitter | Instagram | SoundCloud | YouTube | Twitch
Follow Sick Individuals on Social Media:
Website | Facebook | Twitter | Instagram | SoundCloud | YouTube