The dates for the 2021 edition of EDC Orlando have been unveiled. Will you be planning to head to the Sunshine State next year?
---
There's been something magical brewing in Orlando ever since Pasquale Rotella and Insomniac first brought the renowned Electric Daisy Carnival to the Sunshine State. Not only did the arrival of EDC Orlando give those on the East Coast a taste of the festivities from Sin City, but helped lead the charge as Insomniac grew within the region. Since its debut, they've further solidified their place in the region with new festivals and shows while expanding the festival with each passing year.
While the 2020 edition of EDC Orlando was set to feature another three days of fun in the sun at Tinker Field, plans for the festival were dashed when the pandemic took hold of the globe. But if you were on the hunt for something to set your sights on in 2021, Pasquale Rotella took to social media tonight to announce that the festival will return on November 12-14. To give headliners a taste of what's in store, Rotella also unveiled that EDC Orlando will bring the kineticZEN theming and also feature the new kineticFIELD stage that's set to debut at EDC Las Vegas.
Related: Looking for a taste of what EDC Orlando is like? Check out our review from the 2019 edition to see how truly special this festival is!
Stay tuned for the artists who will be taking the stage at the festival, and more details as we dive deeper into the final months of 2020 and beyond. Will you be making your way to Orlando next year to experience some fun in the sun with the Insomniac crew? Let us know in the comments!
Three-day GA, GA+, and VIP passes for EDC Orlando 2021 will be available on Friday, November 27 at 12pm ET via Front Gate Tickets. GA passes begin at $169.99 (+tax & fees), GA+ passes begin at $249.99 (+tax & fees) and VIP passes begin at $369.99 (+tax & fees). You can also secure passes for next year's edition for $10 down on a layaway plan.
---
EDC Orlando 2021 Dates: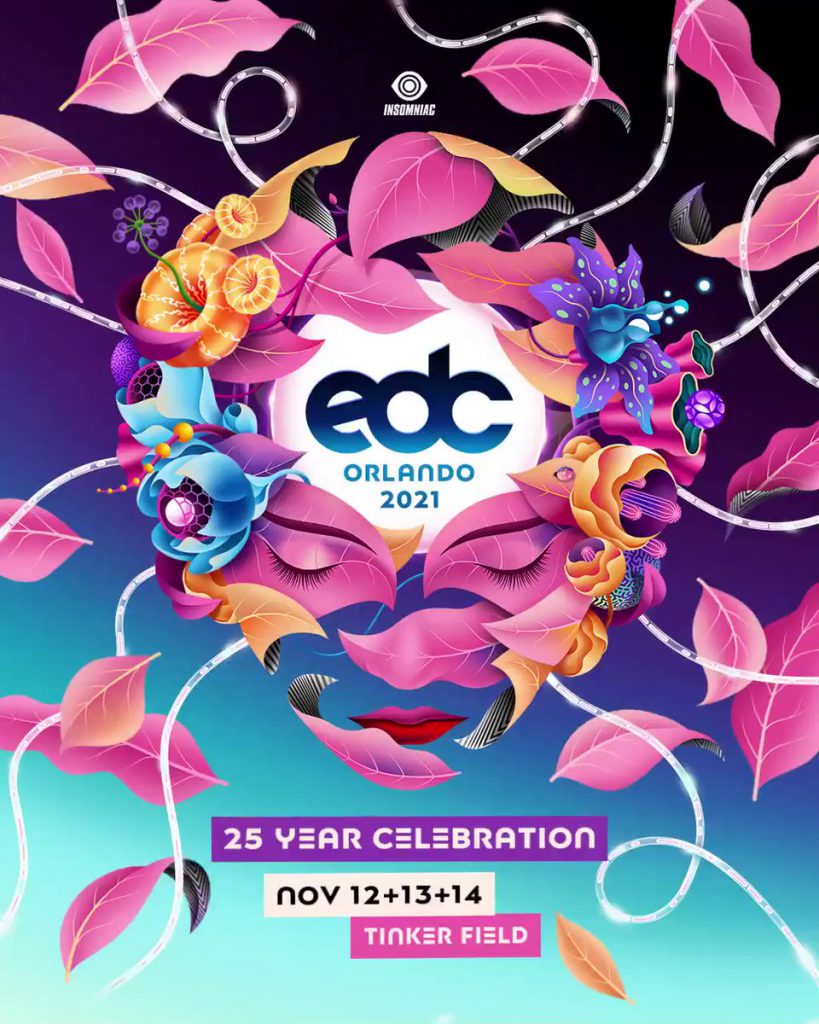 ---
Connect with EDC Orlando on Social Media: