Two iconic artists in the house music scene, Chris Lake and Armand Van Helden, have unveiled the title track for their forthcoming EP, The Answer.
---
When two legendary artists in the house music scene join forces to collaborate, the result is typically something truly magical. And that's exactly what's happened when Chris Lake and Armand Van Helden teamed up in the studio for their collaborative EP, The Answer. Coming together in the studio after bumping into each other in Miami at a pool party, the pair has proven that they're a match made in house heaven with today's release of the EP's lead single.
Out now for your listening pleasure, "The Answer" is a stunning house tune through and through. Filled with uplifting vibes and a hypnotic groove, it's one of those tracks that you put on when you're feeling down and need some music therapy to put your head back on straight. But it isn't just the beat that takes this track to the next level as the duo looked to the past to sample "Why Can't We See," breathing life back into the classic anthem produced by Arthur Baker and Victor Simonelli from 1991 that pleaded for unity.
As we all continue to face uncertain times, this new release from Chris Lake and Armand Van Helden will give you "The Answer" you've been looking for as everyone hunts for positivity amid the madness. Blissful house tunes like this will keep minds off the present state of the world, even if just for a moment, and we're thankful to be grooving into the weekend with this jam from these two artists.
Listen to "The Answer" on Spotify or your favorite platform, check out the tracklist for the EP below, and stay tuned for its full release on December 11!
Stream Chris Lake & Armand Van Helden – The Answer on Spotify:
---
Chris Lake & Armand Van Helden – The Answer EP – Tracklist:
The Answer (feat. Arthur Baker & Victor Simonelli)
Feel So Good
Work!
Dubai Dublin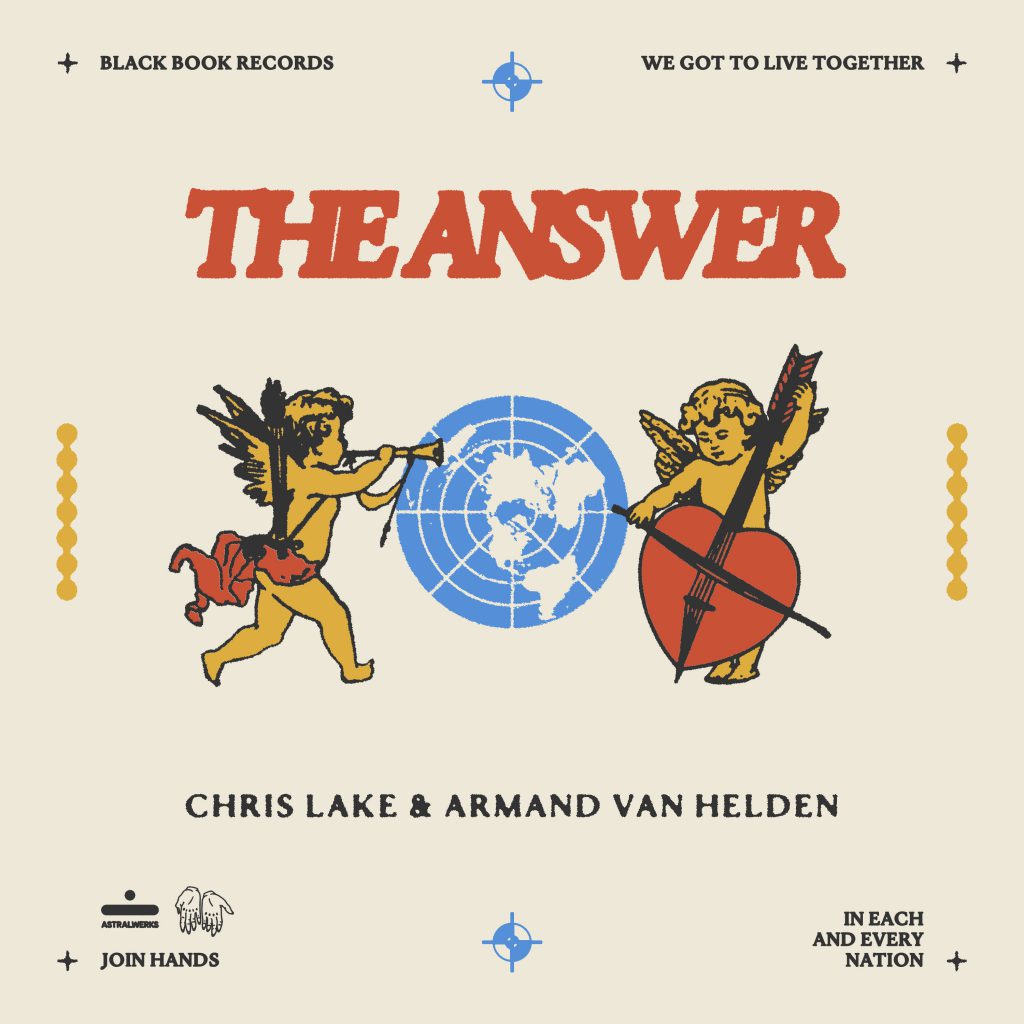 ---
Follow Chris Lake on Social Media: 
Facebook | Twitter | Instagram | SoundCloud
Follow Armand Van Helden on Social Media:
Website | Facebook | Instagram | SoundCloud