One year after its initial release, Hermitude delivers Pollyanarchy (Deluxe) featuring fantastic unreleased tracks and more!
---
Hermitude is celebrating the one year anniversary of their album Pollyanarchy in style with the release of a deluxe edition that features a flurry of unreleased tracks and a special four-track vinyl edition as well. The original edition of the beloved album soared through the charts as the duo toured throughout 2019 and received praise from tastemakers, fellow artists, and fans alike.
The lead single of the re-released album, "Don't Forget Me," features the smooth vocals of Drew Love (one half of THEY.) and showcases their heavy influences from the realm of tropical house and afrobeat. The smooth basslines and steady percussion drive the track forward to get listeners in a groove, yet this amazing track was one that almost never saw the light of day.
The deluxe edition album also features the unreleased track "Overdue (feat. Kameron)," a low-flung electronica cut infused with R&B elements to really make it pop. Additionally, "Janela" sees the duo team up with Kimbra and "Spotlight" brings Daniel Bedingfield front and center to further make this re-release even more special. All four unreleased tunes are available now for your streaming pleasure or on a limited edition vinyl, Hermitude is back in the studio working on new music for 2021 so stay tuned for that!
Be sure to check out Pollyanarchy (Deluxe) on Spotify or your preferred platform, and let us know what you think about Hermitude in the comments!
Stream Hermitude – Pollyanarchy (Deluxe) on Spotify:
---
Hermitude – Pollyanarchy (Deluxe) – Tracklist:
Pilot Light
Stupid World (feat. Bibi Bourelly)
Swerve (feat. Wes Period)
Norther Lights (feat. Soaky Siren & Vory)
Phew (feat. Bibi Bourelly)
Dusk Till Dawn (feat. Vic Mensa)
Belafono
OneFourThree (feat. Buddy & BJ The Chicago Kid)
Let It Burn (World's Gone Mad) [feat. Haiku Hands]
Every Day (feat. Hoodlem)
Glorious (feat. Electric Fields)
Spotlight (feat. Daniel Bedingfield)
Don't Forget Me (feat. Drew Love)
Overdue (feat. Kameron)
Janela (feat. Kimbra)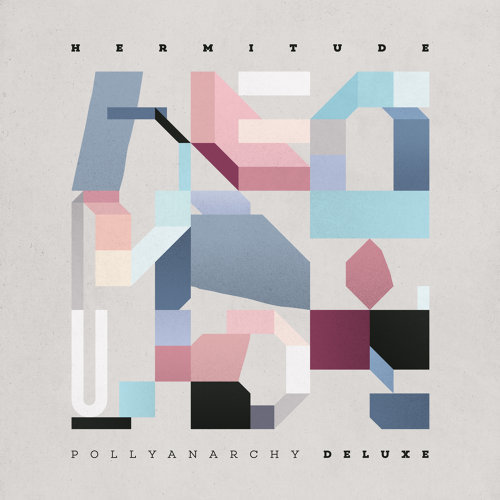 ---
Follow Hermitude on Social Media:
Website | Facebook | Twitter | Instagram | SoundCloud | YouTube