ZHU unleashes an exotic new single, "I Admit It" featuring 24kGoldn, that's been paired with a cutting-edge music video!
---
Over the years, ZHU has served his reputation with nothing but greatness by producing bonafide music videos, and diversified tracks designed for any dancefloor. Following up on his electrifying single and music video for "Risky Business" that was released in September, ZHU took the next few months to bring to life "I Admit It" with rising artist 24kGoldn.
Known for delivering exceptionally alluring beats to his faithful following, ZHU left us impressed on "I Admit It" as the track echoes darkened nights spent in neon caves. Pairing it with a futuristic music video is more than expected when it comes to ZHU and his love for blended the worlds of audio and visuals arts together. Working hand in hand with director Joey Vitalari, the result is a stunning yet suspenseful video that brings this track on Astralwerks to life.
The music video kicks off by incorporating a merchandise factory as the main setting of the production and he then engages viewers with immersive visuals and his signature sounds that follow his distinct production. Throughout its runtime, models catwalk his fresh new merch in provocative fashion delivering fans with feelings of nostalgia and desire all at the same time. Similar to previous work done by these two, "I Admit It" proves that the cinematic soundscapes that ZHU creates in the studio can come to life within eccentric settings.
Now that he's delivered a fresh track, ZHU plans on showcasing his merchandise at an exclusive fashion show in downtown Los Angeles on November 13, which will also include a brand new Blacklizt performance to catch as well. Fans can submit their name for a chance to be randomly selected to attend (protocol to abide by COVID restrictions will be in place), or they can tune in to Luminosity Gaming's Twitch Channel to catch the stream that night.
Check out the music video below, be sure to download or listen to "I Admit It" on your favorite platform, and let us know what you think of the latest from ZHU in the comments!
Watch ZHU – I Admit It ft. 24kGoldn on YouTube:
---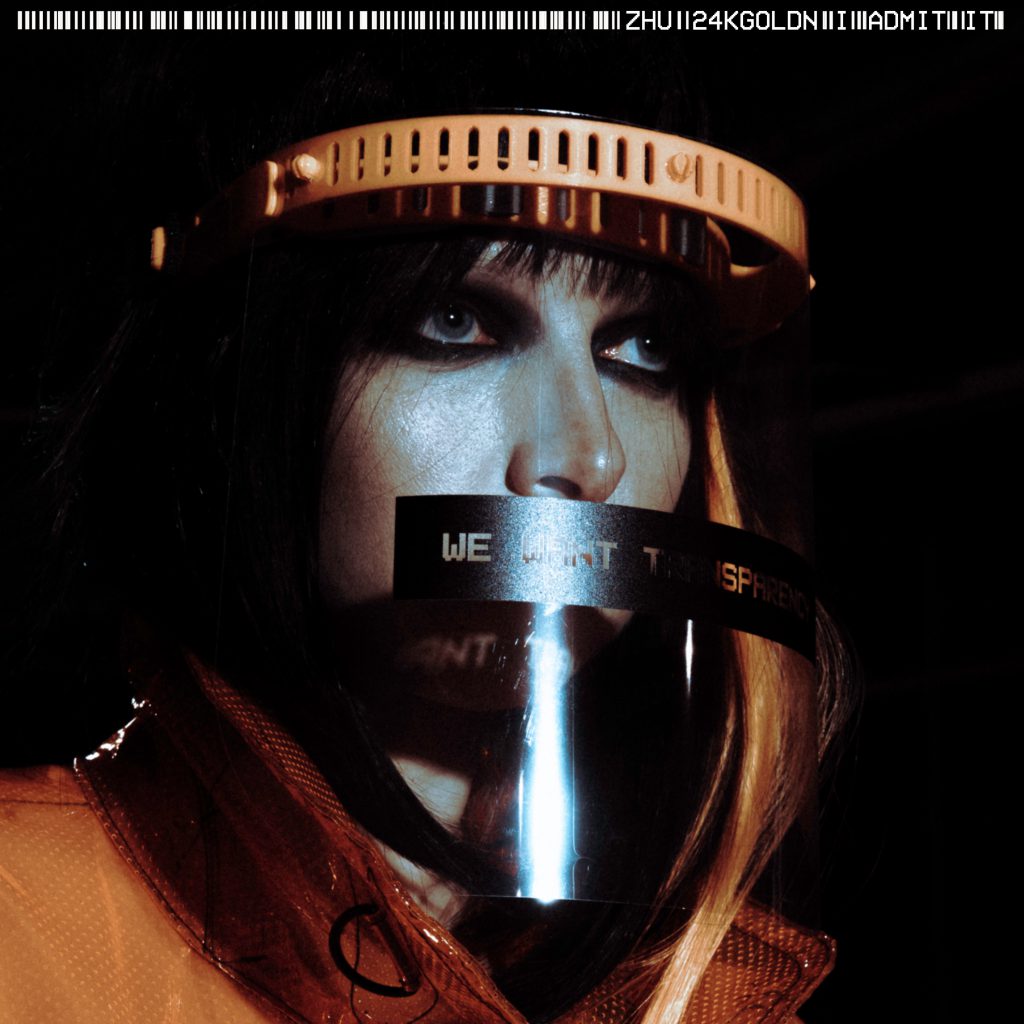 ---
Follow ZHU on Social Media:
Website | Facebook | Twitter | Instagram | SoundCloud | YouTube